Every good restaurant – particularly those with an AGFG Chef Hat – has a dedicated Sommelier taking care of a carefully curated wine list to accompany the menu.
Who better to ask what's trending in the vino world right now than these knowledgeable wine buffs? Welcome to our 'Wine of the Week' series, where we highlight particular wines on the radar of restaurants around the country.
Effortlessly combining style with innovation,
JAM
continues to make its mark on Townsville's dynamic restaurant scene. A well-loved riverfront crowd-pleaser, this versatile venue constantly buzzes with the steady hum of diners popping by to wine and dine in the elegant space furnished with wide mirrors, soft lighting and intimate dining booths.
Sommelier Paul Scales says in the food culture of North Queensland, there is always a seafood focus with expressions of Modern Australia and South-east Asia.
"For me shellfish is a must. The beauty of oysters and scallops in terms of freshness and saltiness, can also bring about its own set of problems in terms of food and wine pairings," he explains.
"Wines may tolerate this salinity, but it can start to present as a flaw - there is a wine I like to use for these instances."
Paul says the Southern France appellation of the Languedoc has a range of alternate grape varietals and the white wine
'Picoul from Pinet'
is his go-to for seafood.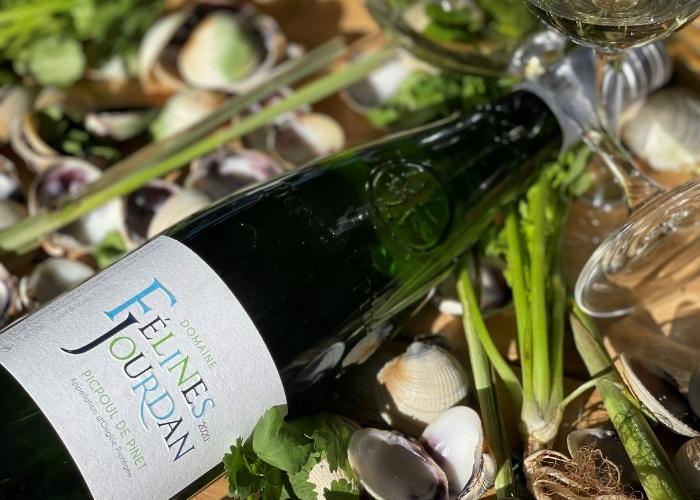 "Currently I am using the 2020 Domaine Félines Jourdan; produced by second-generation family winemaker Claude Jourdan.
"This is a medium weight white wine, pale straw in colour and displaying kaffir lime and tropical honeydew melon notes. White florals lead into chalky minerality and a salinity, which pairs of with the saltiness of oysters and scallops."