Every good restaurant – particularly those with an AGFG Chef Hat – has a dedicated Sommelier, or Beverage Manager taking care of a carefully curated wine list to accompany the menu.
Who better to ask what's trending in the vino world right now than these knowledgeable wine buffs? Welcome to our 'Wine of the Week' series, where we highlight particular wines on the radar of restaurants around the country.
For a truly memorable dining experience, head to 12-hatted
Balboa Italian
restaurant perched along Gold Coast Highway in Palm Beach. Guests are greeted by a towering red brick building, fitted out with charcoal black finishings, while inside modern luxe meets industrial charm with a moody vibe created by hanging chandeliers, overflowing greenery, high ceilings, exposed metal beams, intimate nooks and private seating areas.
Venue Manager and Sommelier Gabriel Mojica recommends pairing your favourite Balboa pasta dish with a glass of
Amore e Folia
Italian blend.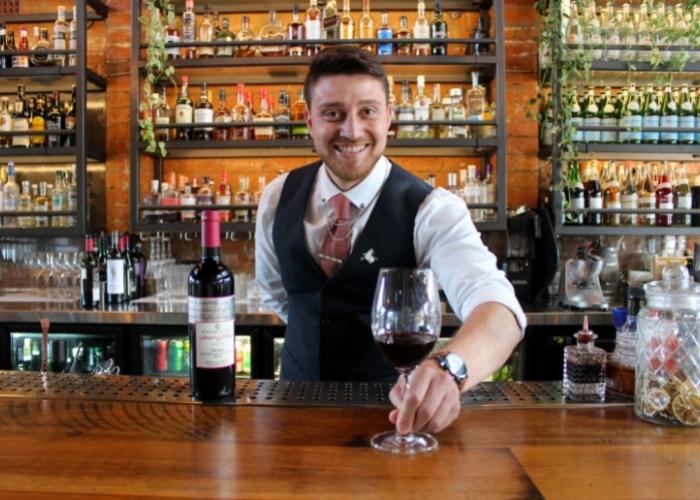 "Amore e folia is not your typical Italian blend, it is an experience comparable to 'foolish love' - the kind that is elegant and passionate," he says. "Here at Balboa, we desire to provide you with a romantic Italian night, with authentic Italian cuisine, paired with our hand-picked selection of exquisite wines.
"The Amore e Folia is love at first sight, harvested from the charming Tuscany region. It holds an enchanting, deep ruby colour that warms the heart, perfectly balanced between the heavy body of the Syrah and the acidity of the Merlot and Sangiovese."
Sweet cherry aromas touch the nose, followed by flavours of plum, pepper, grapefruit and liquorice, which coat the tongue like velvet. Despite its complexity and strong structure, this wine maintains a light and fruity finish - all the characteristics of a perfect Italian affair.
The Amore e Folia vineyard has a complex and exciting past, just like its taste. When the grapes were originally planted, it was intended to be a Brunello vineyard. After a few harvests, it was apparent that Sangiovese did not thrive in the far corners of the vineyard and would not ripen and reach its full potential.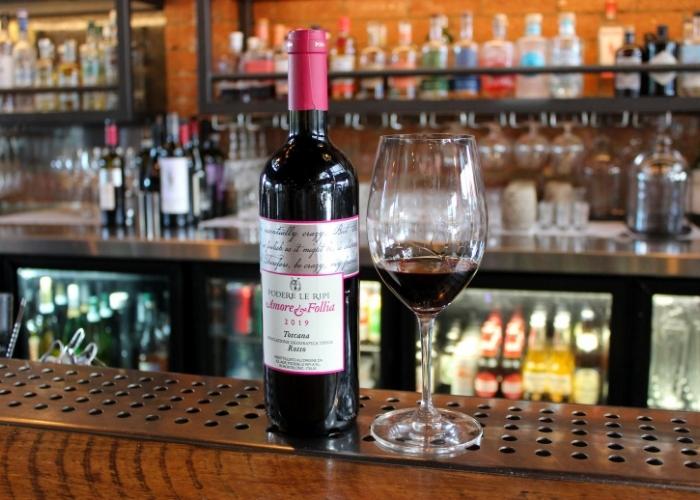 Gabriel says the winemakers sought to have an earlier ripening variety and decided to substitute these grapes for Merlot, which bloomed more than the Sangiovese ever did.
"The winemakers went above and beyond and chose to plant a Syrah grape variety in the same location, which proved to be a great success. The grapes were grown in a range of different Montalcino soils, among which were clay and limestone."
The wine was fermented for 25 days in open oak barrels, then aged for 15 months in concrete vats.
Don't forget to check out the bottle label – it has a lovely quote from the owner:
'Love is essentially crazy. But the outcome, as foolish as it might be, is always magical. Therefore, be crazy, my friend.'