Heritage is the lighthouse that guides Sunita and Sanjay Kumar on their culinary journey to bring authentic Indian cooking to the ACT.
This husband and wife Chef duo are the brains behind Curtin restaurant
Daana
, where they blend native Australian ingredients into their Indian repertoire to the delight of their guests.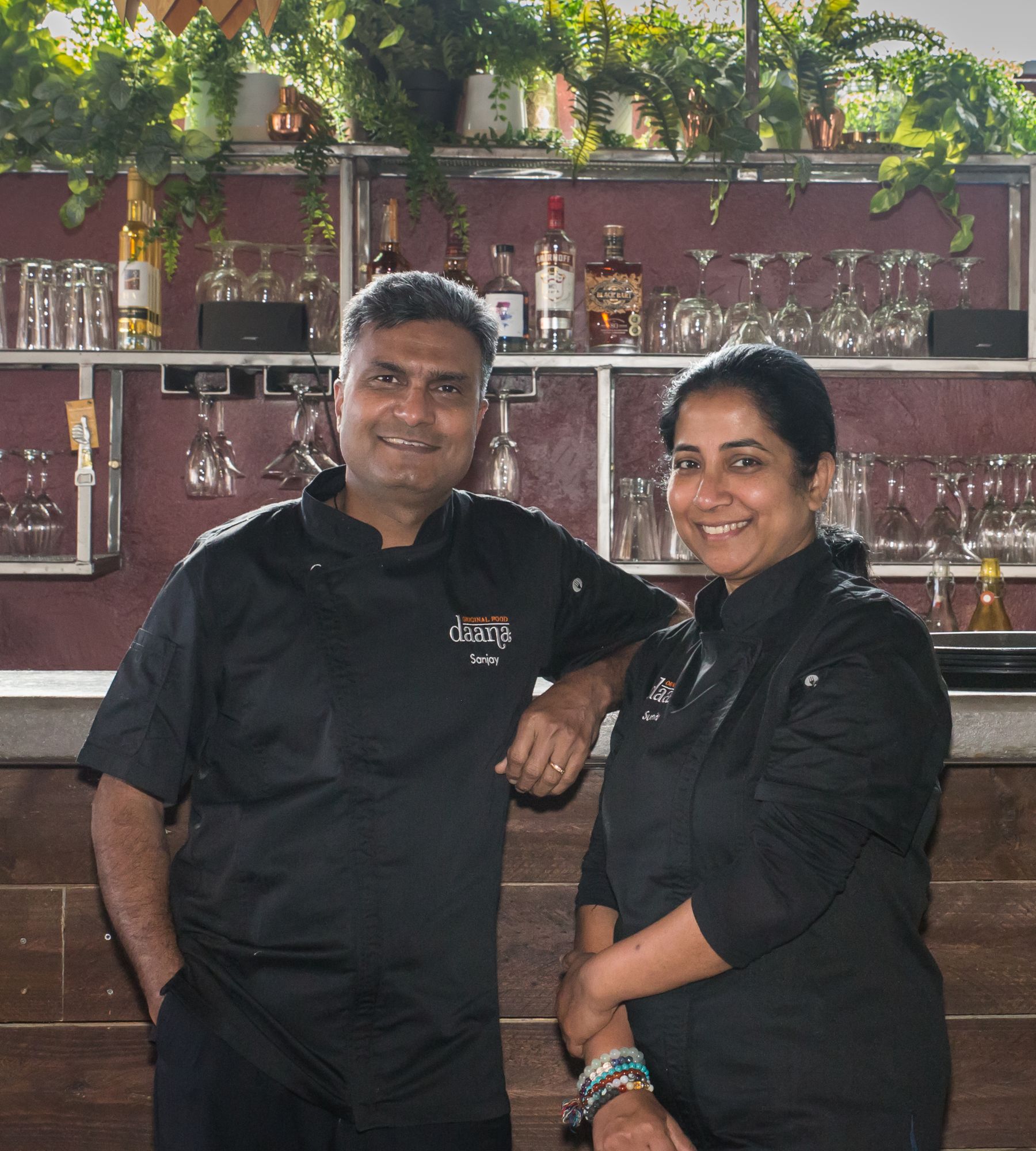 Inspired by recipes handed down through generations, this family-owned restaurant offers one of the top dining experiences in Canberra, in vibrant surrounds of lotus flower pendent lighting above the bar, burnt orange walls and a tranquil aquarium, creating a relaxing ambience.
Sunita and Sanjay met at the Institute of Hotel management in Bangalore and are celebrating 25 years of marriage this month.
"I'm not sure about who is the boss in the kitchen," Sanjay says. "But I believe in saying 'happy wife – very happy life'. Jokes aside, we both are our own boss and share our thoughts and views."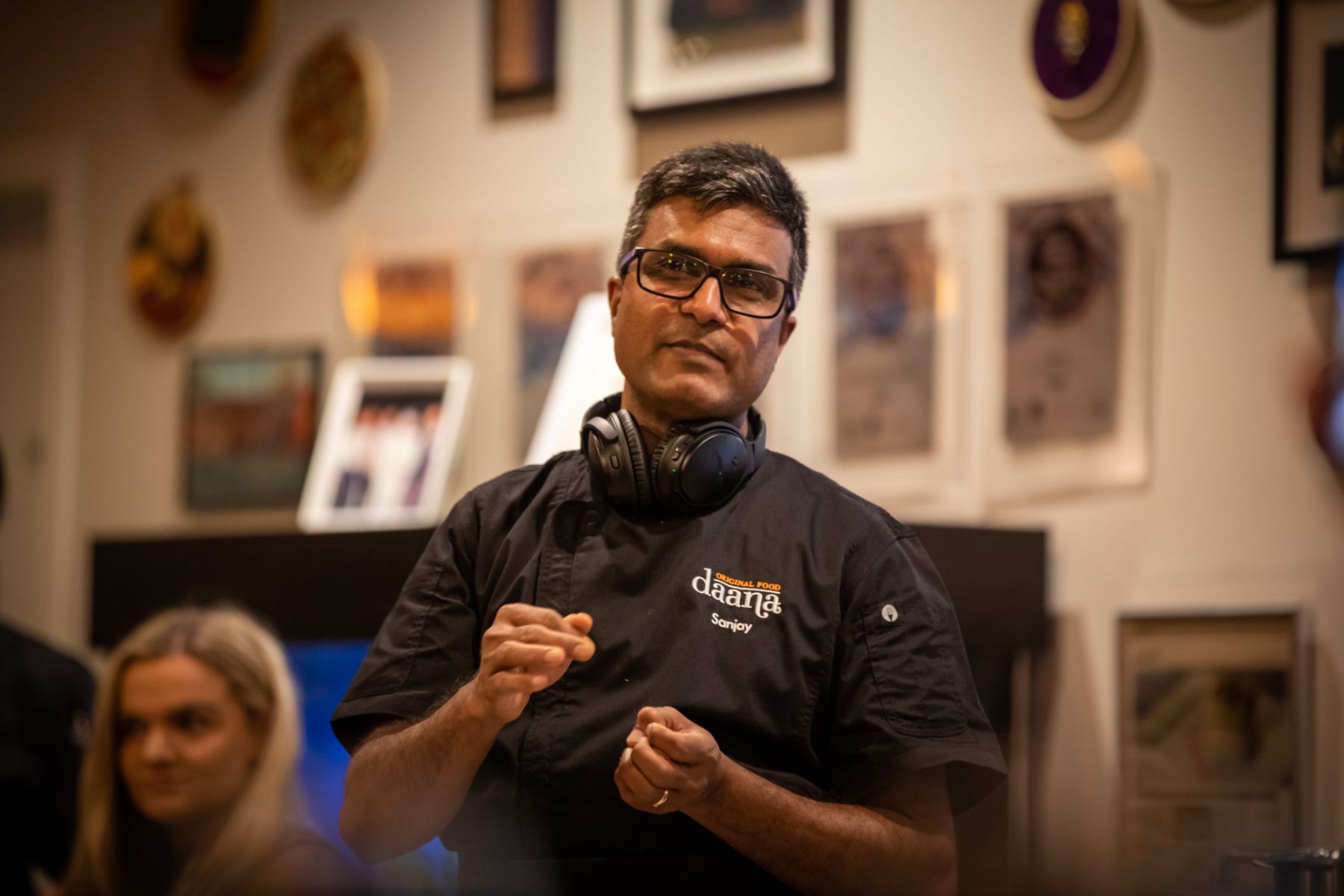 Sunita agrees they make a great team, both at work and in life, because they are able to strike a balance and discuss everything until they reach a consensus.
"I've skipped the part about arguments and fireworks due to creative differences!" she quips. "My strengths are in the creative process and Sanjay's are in hands-on operations. I am the creative person, so I tend to dream big (and bigger)!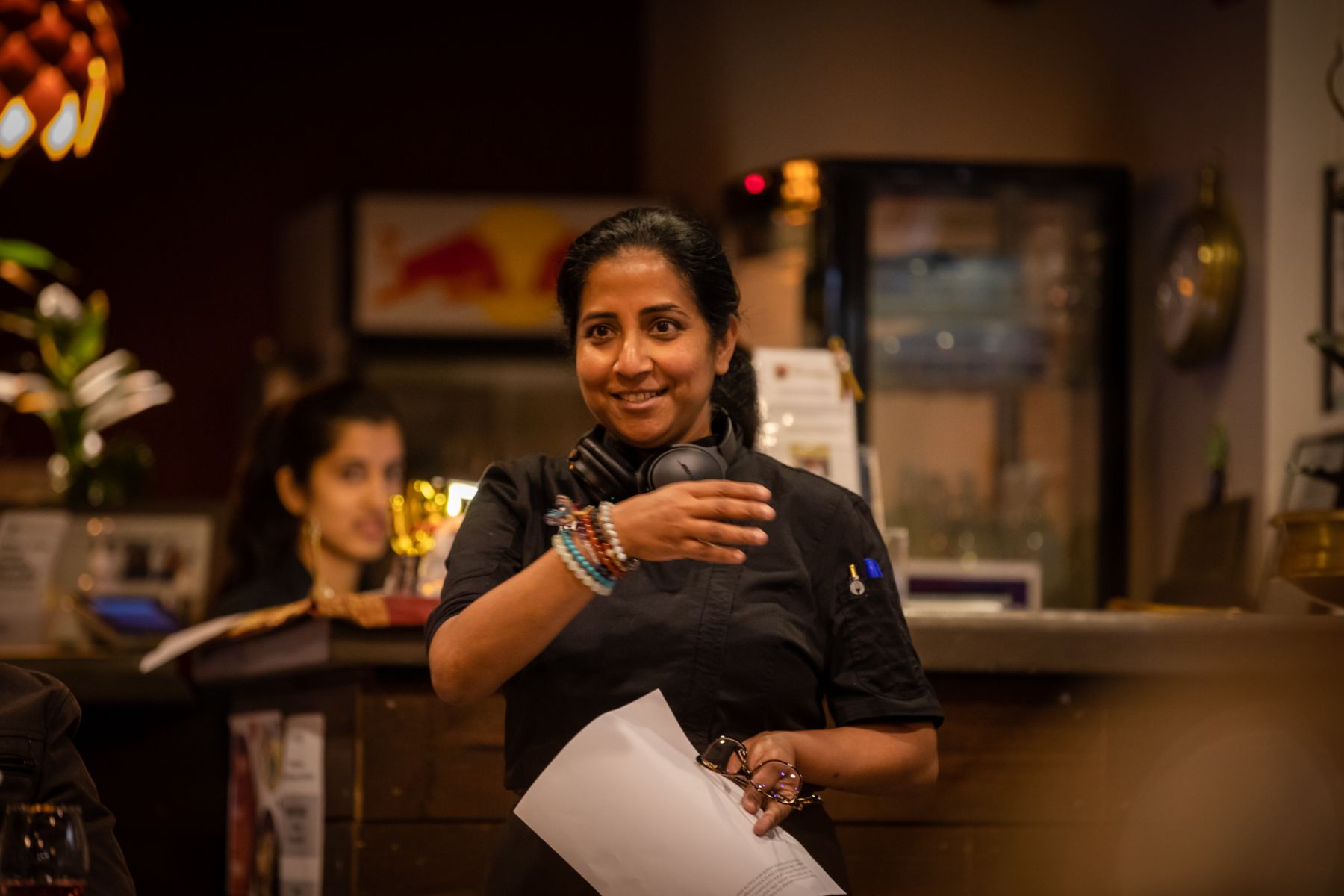 "Sanjay is the realist and objective thinker, who will shoot down my ideas for being impractical, or unrealistic."
Sunita says this is why each of the menus at Daana takes a good 3-4 months to come to a stage, where they are happy to start trials.
Both say the biggest culinary influences in their lives have been family…Sanjay grew up in Delhi, watching his grandfather carry out his wedding catering business without any formal education, only by years of experience and his capable team.
"He is still remembered today for his work and quality. His mastery was Indian sweets and I have seen clients changing their function's date if he was not available. He looked after his team like his family and many of them have carried on his legacy.
"I hope to achieve a small portion of his mastery in my cooking," he says.
Sunita's Dad and grandmothers instilled in her a respect for ingredients, with their simple vegetarian cooking. Twice a year Daana hosts a Kerala vegetarian feast showcasing these recipes, which guests describe as the 'culinary Olympics for the taste buds.'
"It is amazing how a few basic ingredients like yoghurt, tamarind, cumin, mustard, coconut, red and green chillies and peppercorns, in different proportions can create complex flavours and a totally new dish," she says.
"It was fascinating then for me to watch those meals being cooked as a child, as it is now when we cook them at Daana. There are no measurements and standard recipes – it is what I grew up watching and learning – cooking by instinct. Using your eyes, nose, taste buds and hands to guide you."
Sunita is now working with her father to document all those family recipes, before they get lost in time.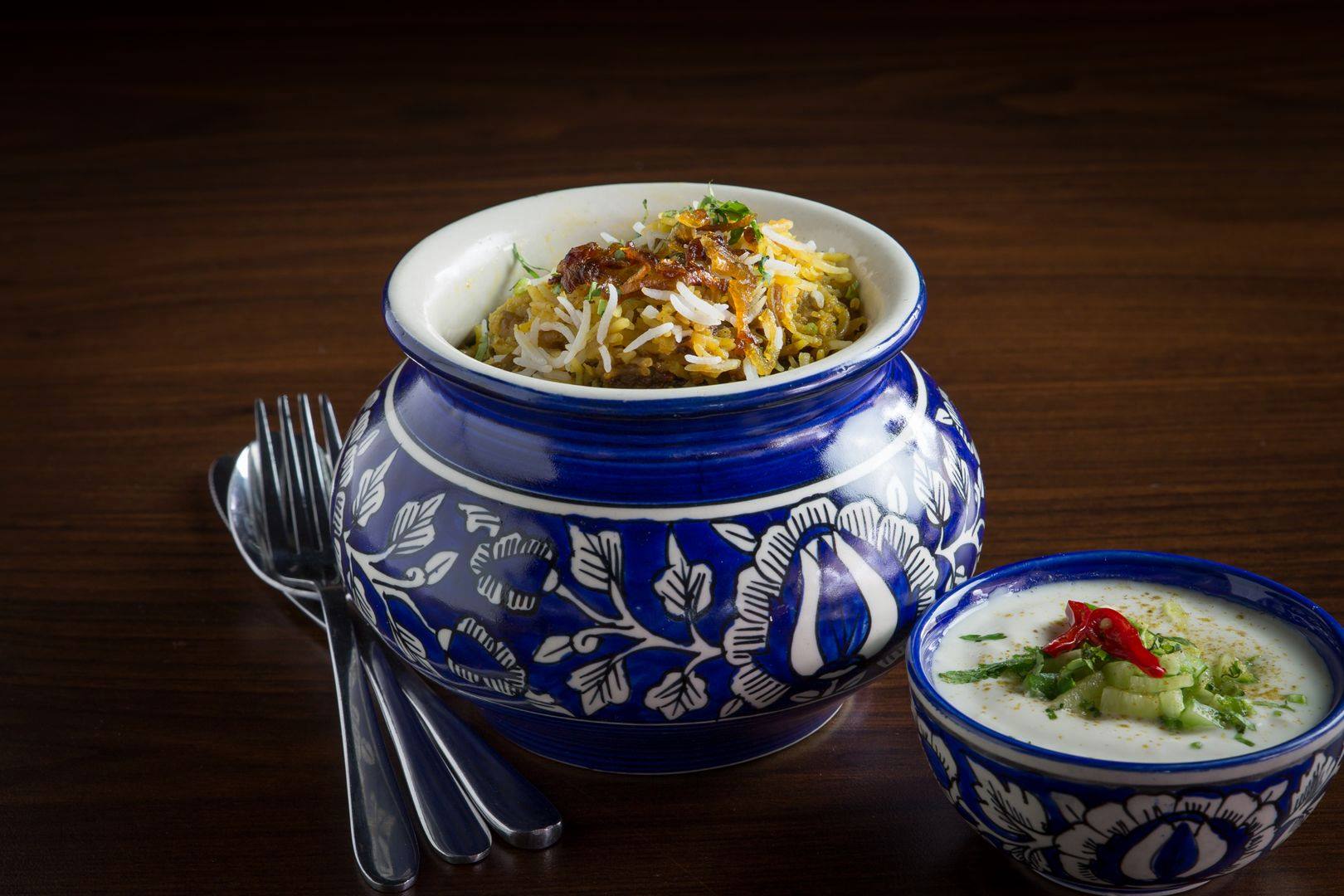 While Sanjay has a very rustic style in the kitchen, following old techniques and processes, Sunita loves to explore, without losing the Indian essence of their food.
There are two dishes that have been on the menu since the couple's humble beginnings in a 40ft shipping container village in 2015; moving to brick and mortar premises the next year. Daana's Malabar chicken is everyone's favourite, with its subtle and mild lingering spice flavours; while Sanjay's Biryani would sell out even before it was cooked.
"We did remove the chicken for one season and we had so many broken hearts. Every age group loves it and the secret is that it is the simplest dish I cook," Sanjay says.
One of the couple's more eyebrow-raising dishes Shahajani Metha – a dessert made from tomatoes – comes from the Royal House of Hyderabad.
"As part of our Daana's Dish stories, we did a heritage menu and this dessert was on it. I was like wow…how can we even make and serve this. But I always say you must try first before you decide," Sanjay explains.
"Hence the dish was made and served. It was the highlight of the evening and inspired us to serve it on our main menu."
Where to from here for this culinary power couple? They both hope Daana will change the perception of Indian cuisine in Australia, and perhaps the rest of the world.
Just don't mess with either of them outside of the kitchen…Sanjay has a black belt in Nepalese kickboxing and Sunita hones her psychic side reading Tarot cards!