By Leigh O'Connor.
Growing up as one of 12 children, meal times were always important to Damian Brabender as the whole family sat down at the dinner table together.
Now at the helm of Chef-hatted and multi-award-winning
Otis Dining Hall
in Canberra, Damian knew from an early age he was headed for the kitchen.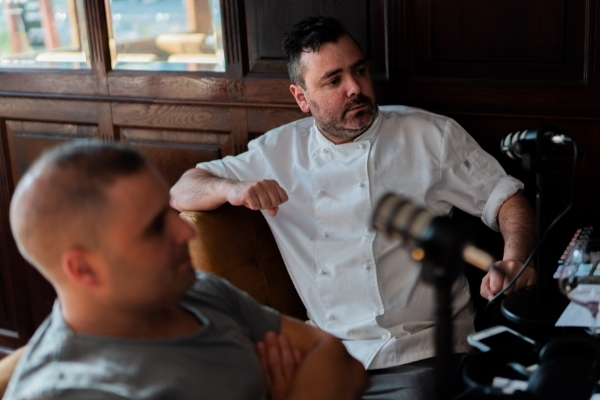 After an apprenticeship in Australia, he headed to Europe where he worked alongside amazing Chefs such as Pierre Kaufman and Michel Roux Jnr and at venues such as the Royal Opera House in Covent Garden.
"My time with Pierre Kaufman was truly inspiring," Damian tells AGFG. "Watching a great Chef operate a kitchen with such ease and perfection was just amazing. Learning traditional French techniques and operational skills from one of the world's greatest three Michelin-starred Chefs is not comparable to any other working experience."
Returning Down Under, Damian spent time at Lizard Island Resort and Emirates Wolgan Valley Resort in the Blue Mountains; before moving to the nation's capital to open Otis Dining Hall and become Executive Chef at
The Truffle Farm
.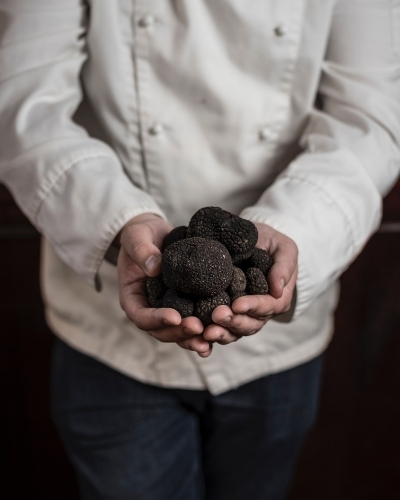 Describing his style as seasonal, regional and focused, Damian takes traditional French recipes and replaces elements with Australian ingredients to elevate and regionalise a dish.
Obviously with truffle season upon us, his feature flavour of the moment is these little black nuggets of culinary gold. Every season, more than 25kg of truffles will be used by the Otis kitchen in a series of tasting menus; while The Truffle Farm serves more than 2500 guests throughout the season.
"Truffles are the true representation of respecting an ingredient. The time and care that goes into every aspect in the farming or foraging, the care used to store and cook them and the experience they give to guests is unparalleled," Damian says.
Sharing this decadent dessert recipe for
fig leaf and truffle panna cotta
, he suggests serving the dish with a layer of Port jelly in the base of the glass to create an extra layer of flavour; while a candied mandarin compote will balance the truffles with the richness of the cream.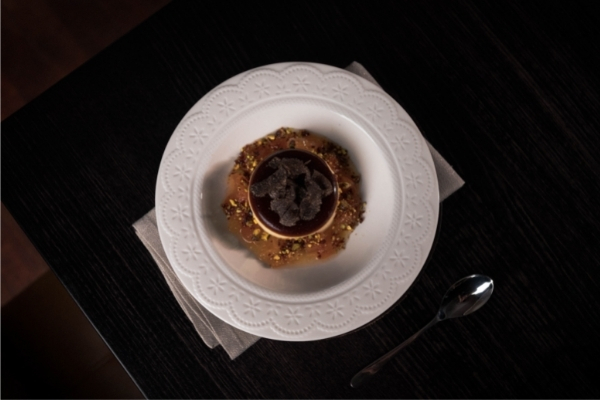 Damian says Otis on Jardine Street in Kingston delivers a unique dining experience, with a strong focus on local wines, produce and service; there's always a few extra surprises slipped into the food offering for guests.
"The pepper steak is probably considered our signature dish – it would be the most popular steak in the nation's capital and has even made a television appearance on Netflix!"
With the whole restaurant industry in upheaval during the last 18 months, Damian believes to survive businesses need to implement new strategies for dining.
"Pre-payments are becoming the new normal, along with limitations on dining numbers. Takeaway has worked well for some and prefix offerings are making a massive return to menus across the country, helping to streamline and focus dining experiences to aid with the cost-risk management of supplying food and wine to guests."
As for the future, Damian has a strong urge to spend time overseas again and run a restaurant in a foreign country but believes that's not going to happen any time soon.
No matter what the new norm presents, we're sure Damian and Otis Dining Hall will remain industry leaders for years to come.