When you get a hangover from wine, is it called the Grape Depression?
Cutting back on alcohol, even for a couple of nights a week, doesn't mean you are left out of the party. There are now more lower-alcohol wines on the market than ever before and the best part is you don't have to compromise on flavour, or clinking your glass to say cheers.
Leaders in wine innovation,
Brown Brothers
has launched Australia's first-ever
Ultra Low Prosecco
, the newest addition to its growing Prosecco range and a game-changer for those looking for a light, bright and ultra-low sparkling wine that doesn't compromise on taste.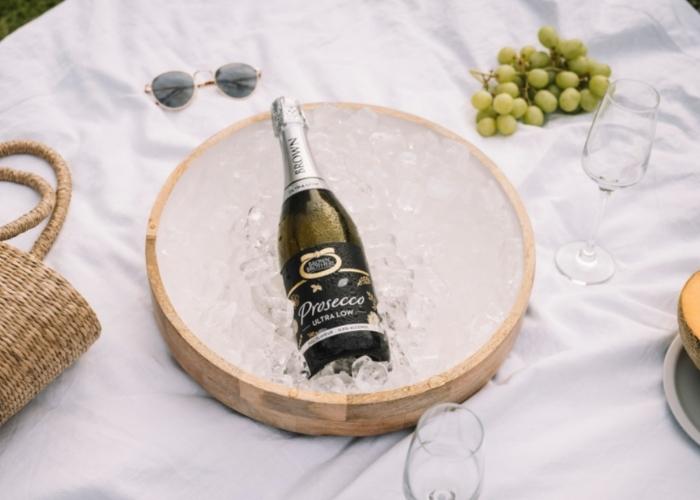 With only 0.5% alcohol/volume and 25.8 calories per serving, Brown Brothers Ultra Low Prosecco has full flavour and just half a standard drink within the entire bottle. Hitting almost $10 billion in sales across 10 key global markets including Australia in 2021, the no and low-alcohol trend isn't showing any signs of slowing down.
While this category has seen tremendous growth, Emma Brown - fourth generation Brown family member - says finding a decent 'low alcohol' Prosecco substitute has remained a challenge, particularly when trying to replicate its traditional vibrant and refreshing taste, until now.
"More Australians are seeking ways to moderate their alcohol intake, but we wanted to ensure our own Ultra Low Prosecco didn't compromise on flavour," Emma says. "Rather than resisting the trend we've eagerly leant into it, leading to the creation of new and innovative wines like this, which was developed using spinning-cone technology to remove the alcohol.
"The process leaves a trace amount of alcohol, helping create mouthfeel and flavour, which has been missing from the category to date, while still honouring the winemaking craft and traditional flavours of our iconic Prosecco NV."
Since its launch, Ultra Low Prosecco has wowed wine critics, referencing its ability to stay true to the traditional Prosecco flavour with classic notes of crisp apple and pear, nodding to Brown Brothers' much-loved Prosecco NV.
An enjoyable sparkling wine alternative for those moments you'd prefer to limit your alcohol consumption, Emma adds that Ultra Low Prosecco is a great option for those wanting to add balance back into social occasions.
"Whether you're partaking in a fitness program, day drinking at a picnic, the designated driver, or just simply curious to explore low alcohol occasions, Ultra Low Prosecco is ideal for enjoying solo, with friends, or marking a special occasion."
Delightfully refreshing on its own, it can also be used in traditional Prosecco-based cocktail recipes such as a Peach Bellini or Mimosa, to create a refreshing low alcohol aperitif for your brunch, or cocktail hour.
If enjoying alongside a bite to eat, Brown Brothers recommends pairing the bubbles with fresh seafood, salad, sushi in the park, or a cheese platter before a night out.
Brown Brothers Ultra Low Prosecco is currently available to purchase online, at its Milawa Cellar Door, select Ritchie's IGA and liquor stores.