We all have special memories of home…as a multi-cultural nation, Australia embraces many different ethnicities, who have chosen to make this country home.
With the global pandemic previously curbing not only international travel but also preventing us from travelling interstate to visit family and friends, we have all had to make sacrifices.
What evokes memories of home for you? Is it the smell of fragrant tropical flowers, an Indian curry simmering in the kitchen, or the aroma of coconut suntan oil? Whatever sets off those waves of homesickness, we have you covered.
Every Friday, AGFG will highlight a restaurant, venue, or product from around the globe and this week we are heading to the Mediterranean:
Find comfort, connection and joy by sharing food together at
Manolas Bros Delicatessen
on Via Roma on the Isle of Capri. This Gold Coast institution has been serving locals and visitors alike for more than 25 years; soak up the sun alfresco at Capri on Via Roma, or dine indoors where the pizza oven takes centre stage, amid subway tiled counters, black and white table settings and potted greenery.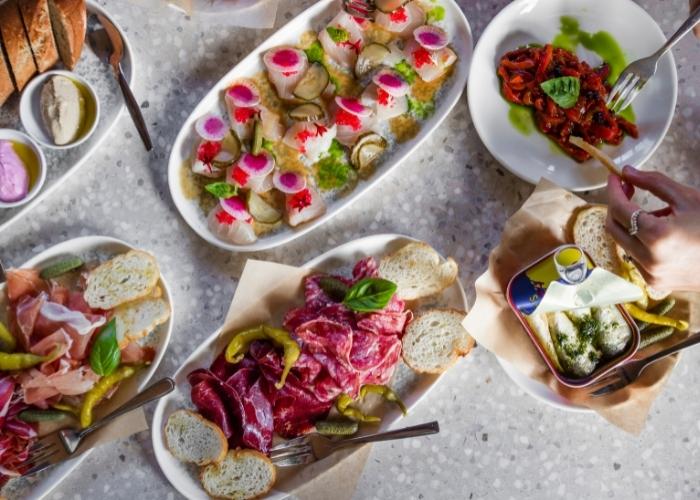 A must-have dish that reminds people of the Mediterranean:
Antipasti plates to share with aperitivo, BBQ squid, zucchini chips, Jamón Iberico, Ortiz sardines with salsa verde; lamb and beef meatballs, smoky eggplant, tahini, labneh and pomegranate molasses; BBQ King prawns, macadamia and XO chilli.
What restaurant features remind people of home:
Typical bistro features you would find in the backstreets of Athens, Rome, or Madrid. Espresso counter looking out at passers-by, full-service Continental delicatessen, enormous woodfired pizza oven and a leafy, alfresco dining area with awnings, bistro chairs and cabana striped, booth seating.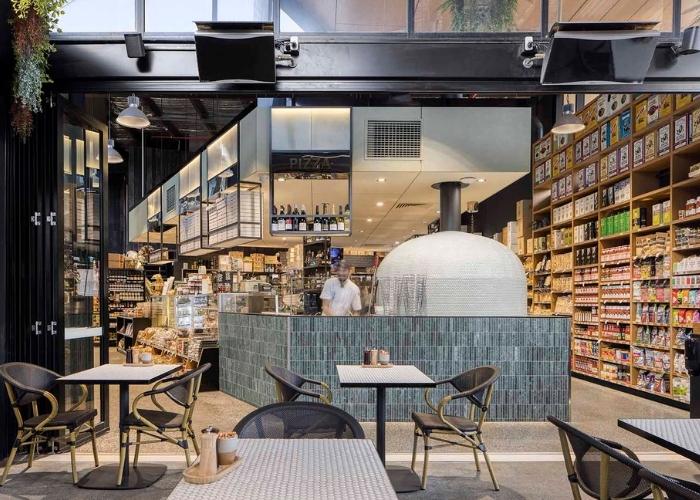 Why dining here helps guests feel like they have hopped on a plane back to the Mediterranean:
Entering Manolas Brothers Deli is a sensory explosion of the most comforting smell of espresso, roasting tomatoes, wood fire and olives. There is an unmistakable sense of community and belonging in this bustling neighbourhood eatery, which feels as authentic as any backstreet bistro in Rome.