We all have special memories of home…as a multi-cultural nation, Australia embraces many different ethnicities, who have chosen to make this country home.
With the global pandemic previously curbing not only international travel but also preventing us from travelling interstate to visit family and friends, we have all had to make sacrifices.
What evokes memories of home for you? Is it the smell of fragrant tropical flowers, an Indian curry simmering in the kitchen, or the aroma of coconut suntan oil? Whatever sets off those waves of homesickness, we have you covered.
Every Friday, AGFG will highlight a restaurant, venue, or product from around the globe and this week we are heading to Sri Lanka:
Expect authentic Sri Lankan fare Burgher-style at
Ceylon Girl's Café & Bar
on Skye Road in Frankston. This family-friendly café sets a warm and welcoming vibe of polished wood floors, dark blue walls adorned with traditional artwork and panels of greenery; ideal for lingering over a coffee and breakfast bite such as a bacon and egg toasted sandwich, through to an intimate dinner.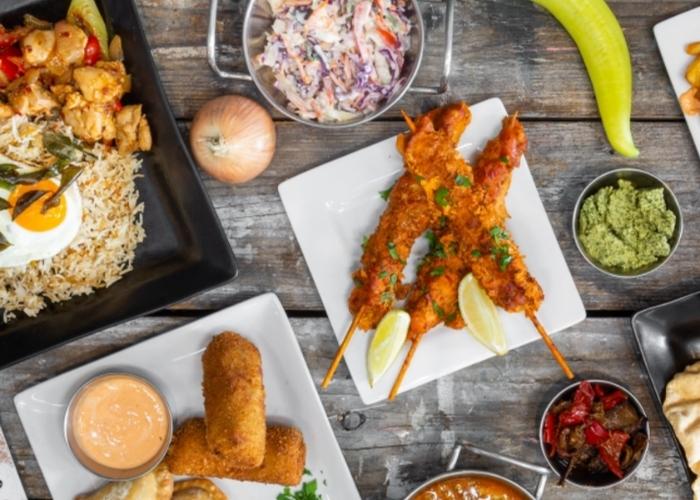 A must-have dish that reminds people of Sri Lanka:
Freshly made hoppers and kottu roti.
What restaurant features remind people of home:
Street food feasts like the one we are hosting on April 9 to celebrate Sir Lankan New Year. There will be traditional Sri Lankan music and dishes such as prawn wada, hot garlic butter calamari and traditional oil cakes on offer.
Why dining here helps guests feel like they have hopped on a plane back to Sri Lanka:
The buzz we create will have our customers feeling like they have just hopped off a plane and walked right into their hometown.