By Leigh O'Connor.
Of all the paths you take in life, make sure a few of them are sandy! It's time to forget about 2021 and COVID-19 for a while and relax, replenish and recharge with a Spring or Summer vacation.
We travel not to escape life, but for life not to escape us. We may not be able to go overseas, or even interstate, but there are plenty of places in our own backyard to see the waves kiss the shore, take the scenic route, or get some vitamin sea.
Travel is therapy for many of us – fill your life with adventures, not things. Have stories to tell, not stuff to show.
Here's some suggestions where and how to hit the road come holiday time:
Located only 10 minutes from Portland upon the rugged cliffs, the
Cape Nelson Lighthouse
precinct on Bentinck Street comprises five exquisitely renovated cottages. These historic buildings have been elegantly restored and now comprise five separate two-bedroom cottages, ideal for a secluded couple's getaway, families or groups.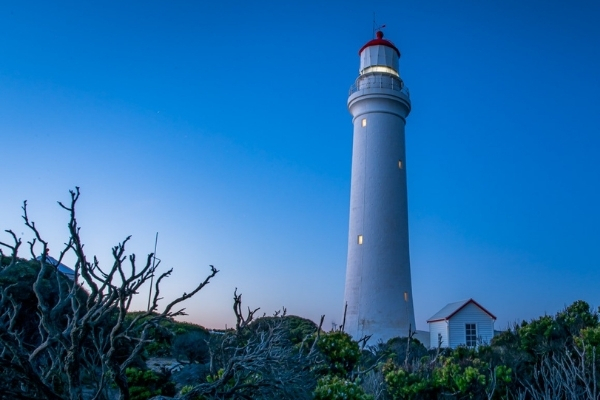 Stay in an exquisitely renovate historic cottage at Cape Nelson Lighthouse.
Surrounded by spectacular views, walking tracks and tours of the lighthouse which operate daily, each cottage boasts queen-sized beds, a fully-equipped kitchen, dining area and lounge with TV and an open fireplace. Cape Nelson is presently taking bookings for post-Melbourne lockdown holidays.
Visit Tasmania and experience natural wilderness without compromising comfort at
Cradle Mountain Wilderness Village
, nestled in a secluded bush setting in Cradle Valley, on the edge of the World Heritage-listed Cradle Mountain-Lake St Clair National Park. Enjoy being in the hub of native plants and wildlife, as the private, cosy, self-contained cottages have been carefully sited in the natural bushland.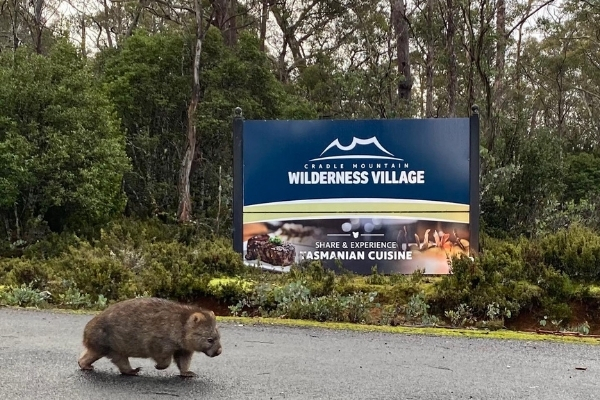 Get up close with nature at Cradle Mountain Wilderness Village.
After a day spent exploring the best of what Cradle Mountain has to offer, finish your adventure by sitting back and relaxing at
Hellyers Restaurant
. Nestled inside Cradle Mountain Wilderness Village, this stylish restaurant serves some of the best local produce on offer alongside Tasmania's finest beverages, in rustic surrounds of a stacked stone fireplace, wooden beamed ceilings, comfy booths and intimate tables for two.
For a blissful pause in life's rigours, head to
Fairbank House
on Ireland Street in Maldon. This stunning three-bedroom, three-bathroom self-contained holiday property oozes country charm with fretwork, verandahs and gardens; alongside modern conveniences like climate-controlled air-conditioning, electric, or gas ducted heating and features to assist mobility.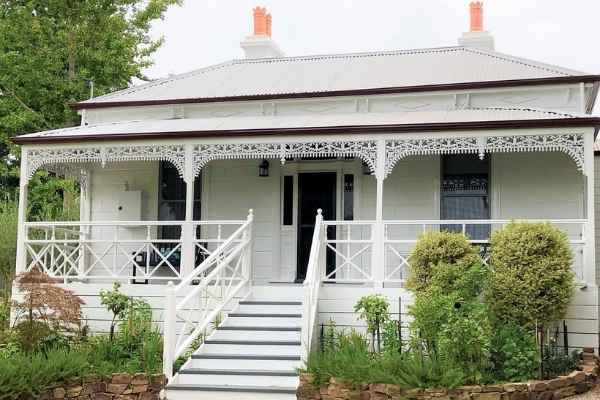 Head to Fairbank House in Maldon to escape to the country.
After spending the day discovering all that iconic Maldon has to offer such as nature and gold trails, quaint shops and sophisticated dining, head back to luxurious comfort and enjoy a wine in front of the open fire. You can even arrange catering, or whip up a feast from local produce available in Main Street.
Get acquainted with the world of craft beer in south-east Queensland and experience a flavoursome adventure with
Hop On Brewery Tours
, based in Brisbane and the Gold Coast. Choose from a range of tours spanning Brisbane to Raby Bay, around Mount Tamborine and the Gold Coast, to suit the style of your group for an exciting way to celebrate special occasions, end of year antics and much more.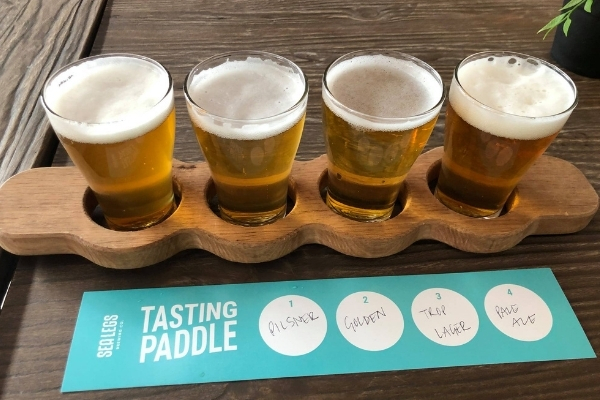 Get acquainted with the world of craft beer with a Hop On Brewery Tour.
Tours run on average around six hours, picking guests up from designated destinations and sometimes direct from homes or hotels, where a mix of breweries and microbreweries are visited on each tour, like Fonzie Abbott Brewing Co, Common Ground Brewing, Lost Palms and Balter Brewing, with plenty of tastes to enjoy in each destination.
Offering breathtaking views across Great Oyster Bay to the beautiful Freycinet National Park,
Kate's Berry Farm
in Swansea is a must visit… and a must taste. Located on Tasmania's stunning east coast, Kate's Berry Farm is well known for its Just Desserts Cafe, which serves irresistible homemade delights.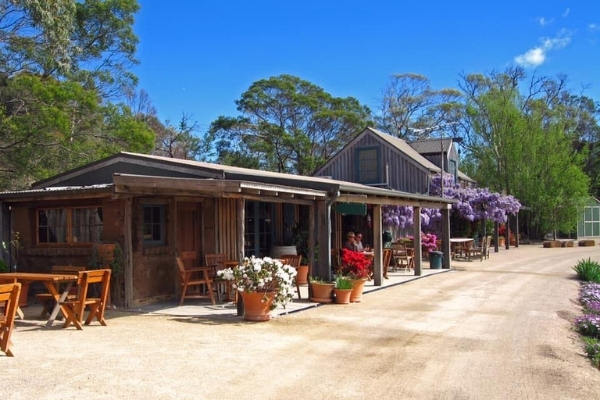 Must visit and must taste Kate's Berry Farm in Tasmania.
Upon visiting, be sure to sample Kate's own handcrafted chocolates and products (handmade on-site) and cool climate berries picked at the peak of their ripeness, are all available for purchase. Kate's range of housemade ice creams are also a highlight, from lavender flavoured to boysenberry.
Choose between rooms with a private balcony sheltered by trees, or opening onto the fern gardens at boutique 3.5-star
Connells Motel
on Princes Highway in Traralgon. Free wi-fi is just one of the many attractions at this motel in the centre of town, close to restaurants, shopping and sporting facilities; while local wineries are all close by for tasting visits.
After a day exploring the area, return to your executive room and relax in the air-conditioning, or on the balcony; all rooms from twin to family rooms feature floor-to-ceiling glass doors, tea and coffee-making facilities and ensuited bathrooms. Generous breakfasts – cooked to order and served straight to you from the grill – are also available on request.
For more venues to holiday within Australia, click
here
.