By Leigh O'Connor.
As we grapple with COVID restrictions coming and going almost on a daily basis, Executive Chef Hugh Allen believes once the pandemic is over and borders re-open, the Australian restaurant industry will be recognised as being as good as anywhere else in the world.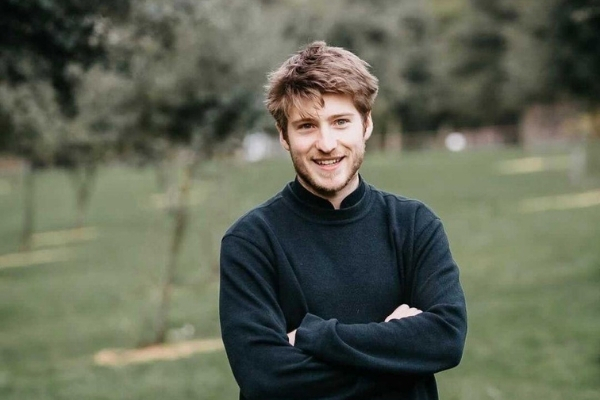 At 25, this
Vue de monde
mastermind already has a career that supersedes more than others have achieved in a lifetime – working in kitchens such as Noma in Copenhagen and Rockpool Bar & Grill in Melbourne.
Taking the reins as Exec Chef at Vue de monde in early 2019, Hugh has very quickly become the new face of the restaurant with his innovative and creative dishes.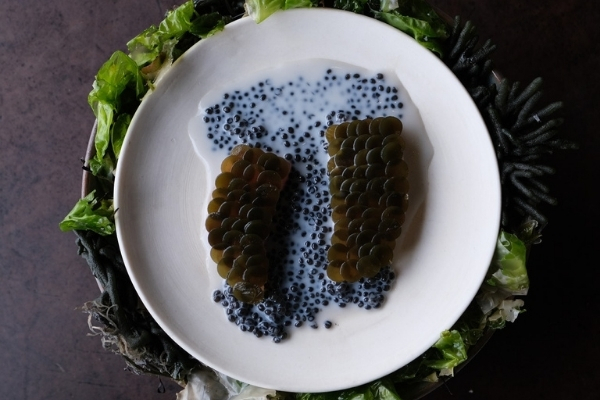 Cured bonito, kelp scales, caviar and buttermilk sauce…new to Vue's menu.
He says while the word has been severely overused in 2020 for a good reason, it was an 'unprecedented' time for the country's restaurants and hospitality venues.
"I think the COVID world will be with us for most of 2021 with our borders closed," Hugh tells AGFG. "But once we have more normality come back into the world and travel begins again, I think we will have a restaurant industry which is recognised as good as anywhere in the world.
"People will come to Australia not just for the great beaches, but also to dine at the incredible restaurants on our home soil."
While 2020 saw the closure of several high-profile establishments, Hugh says Vue de monde's loyal customer base, which has been built over the 20 years it has been open, helped to ensure survival.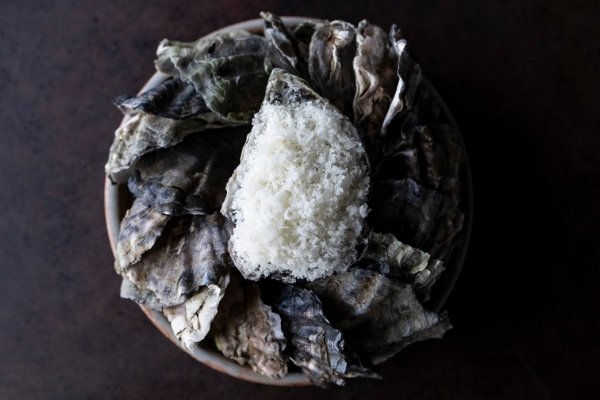 Macadamia tofu, oyster and seaweed, topped with freshly grated macadamia.
"We also had support from landlords, suppliers and owners…it's been a combination of lots of little things which made the difference to ensure we could keep steaming ahead."
One of the biggest lessons he learnt during the past 12 months was to be flexible and spontaneous both at work and home.
Lockdown provided the opportunity to work on a series of native Australian plant dishes such as Mum's Gumnuts and Billy Button; along with some new seafood snacks like macadamia tofu with oyster and seaweed and blue mussels, stuffed with caviar.
As for the future?
"Not sure what the future holds…think only time will tell. For us, we want to just continue and keep progressing until our food, wine and service are as good as they can be."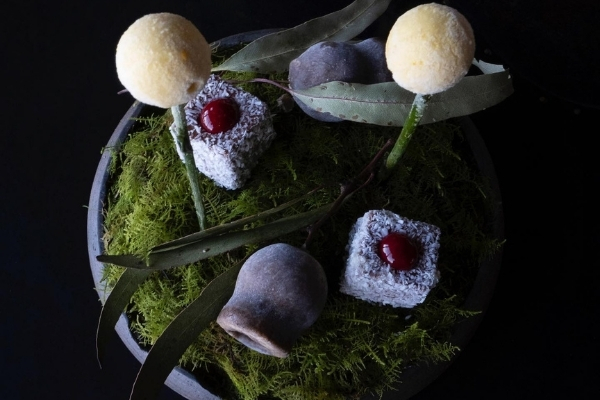 Billy Button, Mum's gumnuts and Vue de monde lamingtons.