By Leigh O'Connor.
Did you know Romans were making cheese as long ago as 100 BC? It was love at first bite and since then foodies the world over have cheesed the day, thinking it doesn't get much cheddar than this.
Celebrating National Cheese Lovers' Day on Wednesday, January 20 is easy…just eat cheese. Sink your teeth into creamy camembert or brie, pair a salty blue cheese with a glass of Sauterne; or serve a cheeseboard with prosciutto, Manchego, figs and your favourite crackers.
Here are three ways to celebrate and five restaurants to visit, where the secret ingredient is always cheese:
•Dare to go beyond cheddar – get the slice on something new and move out of your cheese comfort zone with taste tempters like Danish Blue, burrata and Roquefort.
•Be a fondue – make your own big bubbling pot of gooey deliciousness, alongside bread, diced meat and fresh veggies, ready to be dipped in.
•Make your own cheese – ricotta and paneer are easy to make at home and need little more than whole milk, lemon or vinegar, a big pot and cheesecloth for straining.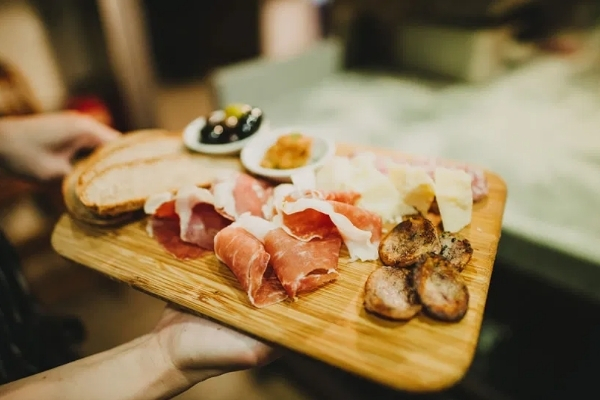 Fiasco Ristorante + Bar antipasto misto.
Pizza and pasta cheesy creations and vibrant conversation followed by the sounds of laughter, draw Coffs Harbour diners to
Fiasco Ristorante + Bar
on Orlando Street. Soak up breezes alfresco in balmy weather, or find an intimate corner indoors where the tantalising aroma of pizza cooking the wood-fired oven wafts in the air, along with a buzz of chatter from satisfied guests.
Start with antipasto misto - cured Italian salumi, olives, Italian cheese, pickled vegetables and garlic focaccia; before mains such as housemade potato gnocchi, organic beef and pork ragu with fresh ricotta, or pick up a slice of quattro formaggi pizza, topped with tomato, mozzarella, blue cheese, Parmigiano, bocconcini, radicchio and rocket pesto.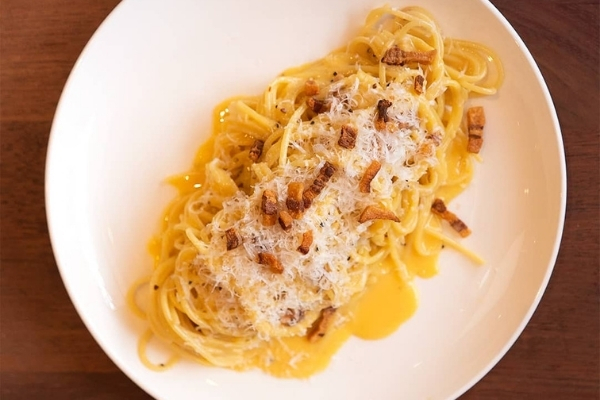 Spaghetti alla carbonara at Via Torino in Toorak.
A warm and welcoming ambience of polished wood, white-clothed tables, fresh flowers and softly glowing lamps sets a relaxed vibe for elegantly simple Italian dining at
Via Torino
on Grange Road in Toorak.
Pair an entrée of burrata, anchovies and mixed leaves with a glass from an impressive selection of Italian drops; before twirling your fork around mains like spaghetti alla carbonara, sprinkled with pecorino, or cacio e pepe tagliolini – a delicious pasta dish prepared with black pepper and pecorino cheese Via Torino-style.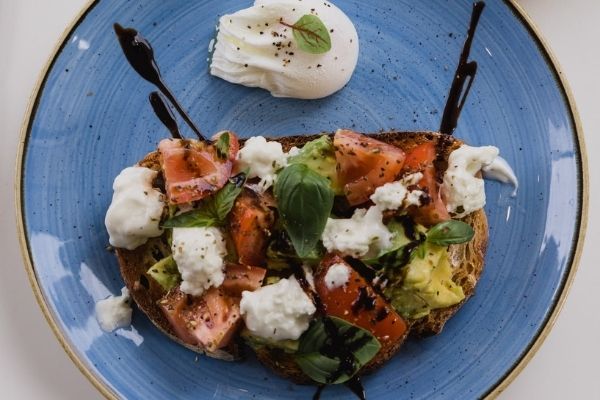 Café Auto buffalo bruschetta.
Start your engines with cheesy delights at Gladesville's formula one café for brunch and coffee at
Café Auto
on Victoria Road. This one-stop pitstop, located inside the Awash car wash, is a stylishly spacious and modern diner with bright orange chairs, a full glass frontage letting in natural light and comfy couches to chill out with a brew of choice.
Savour brunch plates of bruschetta, avocado, tomato and buffalo mozzarella, or a ham and cheese croissant; before wrapping your hands around a grilled halloumi burger, with fresh tomato, spinach, hummus and tomato relish, on a milk bun with a side of chips. Wash it all down with mixed berry smoothie, or freshly squeezed orange, apple and ginger juice.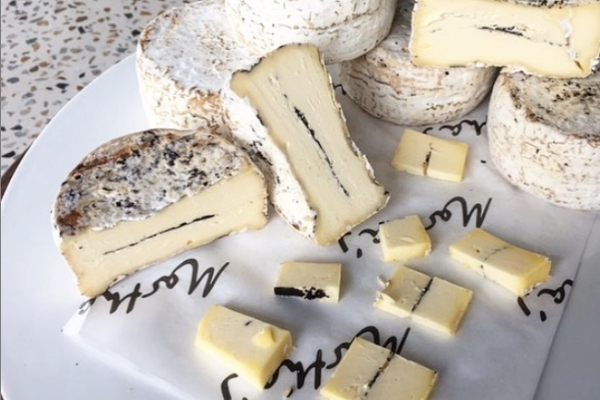 Housemade washed rind cheese with Red Hill truffles at Martha's Table.
Housemade washed rind cheese, made with Red Hill truffles, is just one of the delicacies available at
Martha's Table
on Waterfront Place in Safety Beach. This multi-purpose venue with unparalleled views over Martha's Cove Marina, houses a restaurant, bar, café, cellar and grocer serving Mediterranean flavours and goods for all to savour.
After browsing the shelves of the grocer for goodies to take home, settle into the restaurant with a glass of vino and enjoy antipasti plates of burrata, Jerusalem artichoke and grapefruit; before mains of housemade tagliatelle, 24-hour white ragu and pecorino sardo. Finish indulgently with mille foglie, lemon myrtle curd and vanilla ice cream.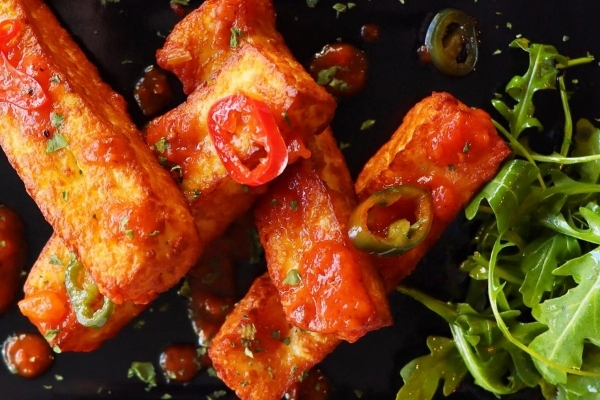 Don't Gnocc It crispy fried halloumi fingers.
Gnocchi and cheese are a match made in heaven – lovers of both are spoilt for choice at
Don't Gnocc It
on Surf Parade in Broadbeach. Nestled under the Phoenician Resort, this trendy venue boasts great alfresco dining street side, while indoors a vibrant mural of Venice adorns one wall, as guests enjoy authentic fare just like Nona makes.
Embark on your cheesy journey with crispy fried halloumi fingers, served with a fiery arrabiata sauce; before pan-fried gnocchi in a cream trio of cheese sauce, finished with fresh rocket, or perhaps pick up a slice of parma pizza – a smooth ricotta base, topped with mozzarella, fresh rocket, prosciutto di San Danelle, roast cherry tomatoes and Grana Padano.
Remember, cheese, wine and friends must be old to be good!