Meander amongst the mansions
Victoria is home to numerous historical buildings, each of which holds its own unique story. Victoria is adorned with historic buildings, homes, theatres and cathedrals, many of which are state or national heritage listed. Visible reminders of Victoria's past, these historic buildings are spectacular in architectural and interior design, but also rich in history. From the hundreds of heritage buildings along the Great Ocean Road to the mansions of Australia's rich and famous families, take a wander and discover some of the state's best hidden historical secrets whilst exploring some of the country's most beautiful buildings.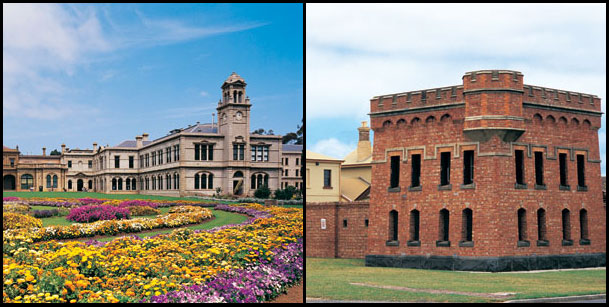 Where are some of Victoria's best historic buildings?
To get up and close with Australia's convict history, make sure to visit Old Melbourne Gaol, where 135 people were hanged. Wander the three story museum and see the prisoner and staff memorabilia, including the death masks of executed criminals.
For something a little less horrifying, why not explore Cooks Cottage, where you can visit the house built by the parents of British explorer Captain James Cook and learn all about his life and voyages. Cooks Cottage is situated in the Fitzroy Gardens and was constructed in 1775.
To meander through gardens both pristine and pure, head to Werribee Mansion, Victoria's largest private residence. This mansion is situated in Werribee Park, and stands as one of Victoria's most important surviving imperial houses. To continue a wander through the Victorian high life, Rippon Lea Estate is one of Australia's grand suburban estates, a National Heritage listed mansion, gardens and orchard with over one hundred varieties of apples and pears. Spend an afternoon meandering through Rippon Lea Estate, getting an insight into the lifestyle of some of Australia's wealthiest families.
For more of Australia's regal remnants, check out some of Western Australia's historic buildings