By Freya Ensbey.
Fondly referred to as the Godfather of Italian cuisine, Antonio Carluccio gifts to the world his latest heart-warming cookbook collection, Vegetables.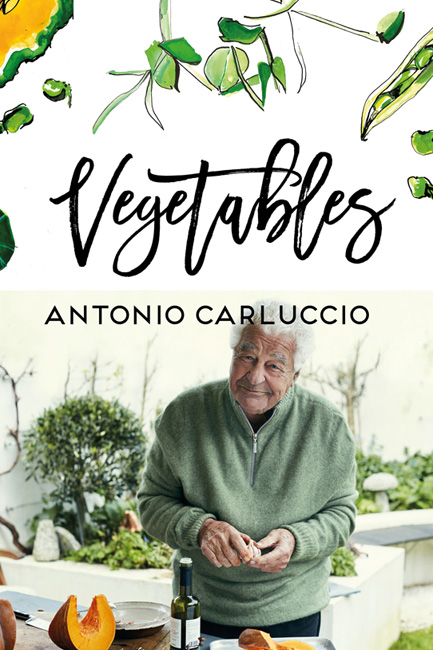 Fostering a love of foraging for food over a lifetime of necessity-turned-passion, Antonio shares a little of his ventures in every page of his twenty-fifth cookbook, a diary of over 100 different species and over 150 beautiful and soulful recipes shared with all who open the cover.
Guided by Antonio, learn how to source, prepare and enjoy these vegetables as well as understanding some of the history of how each species has been developed, rising and falling in popularity over centuries and farmed and foraged by various populations around the world; before being discovered again by populations elsewhere and sought after as a rare indulgence from those unable to grow it themselves on the other side of the globe.
As he details, Antonio aims to persuade people to eat more vegetables, introducing the joys and numerous ways of exploiting their delicacy and deliciousness. The humble vegetable can mean so much, taste incredible and be truly elegant with the right Chef guiding its best qualities. The Italians are renowned for this, relying on the simple flavours of each individual item to shine through dishes. Antonio helps one discover just what these are, whether eating it raw as is, cooking it or preserving it to enjoy in coming months or incorporated into other meals.
From leaves and roots to pods, shoots, seeds, grains, herbs, nuts and much more, anything that can be grown with a green thumb is likely found inside. A careful selection of meats accompany some dishes, though vegetables remain at the heart of each meal. With Vegetables in hand, the days of children pushing veggies to the side of dinner plates and refusing to even try them are gone. With so many to introduce yourself and your family to, there are bound to be a few favourites that everyone will love.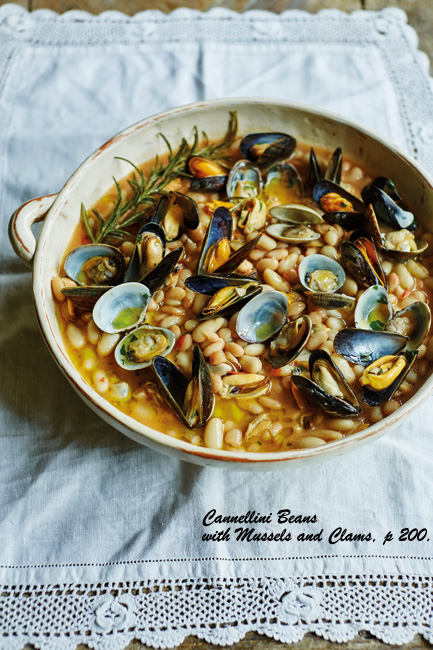 Accompanied by the crisp and bright photography of Laura Edwards, find recipes such as Cannellini, Cozze E Vongole (cannellini beans with mussels and clams). Paired as an unusual duo, the beans and seafood complement each other well in this recipe to provide a particularly delicate taste. A flavoursome dish cooked in white wine, punchy chilli and fresh herbs, teamed well with a side of crunchy bread for a lazy Sunday lunch.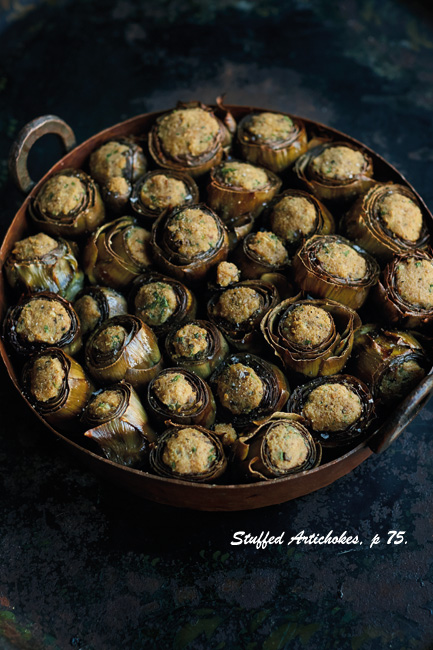 The humble artichoke is a standout favourite in this book and so it should be. A versatile ingredient that is remarkably good for you, packing a burst of antioxidants and dietary fibre, as well as being a rare source of vitamin K. Antonio shares his Carciofi Ripieni (stuffed artichokes) with the salty flavour of capers and crunchy texture of breadcrumbs making for a perfect starter to eat by themselves or to accompany meat and fish dishes served either hot or cold.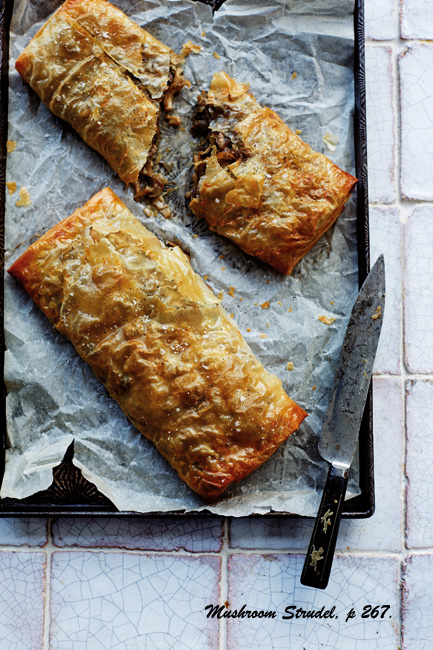 Antonio has even included clever recipes to turn vegetables into a dessert with delicious treats like Strudel Di Funghi (mushroom strudel) - parcels of crispy filo pastry with Parmesan, dry cherry, wild mushrooms and a sweet hum of nutmeg.
Antonio explains the process of re-thinking the way we cook by basing more of our meals around vegetables instead of the expensive option of using proteins; Vegetables is a fantastic book for busy families wanting to save money on the grocery bill without sacrificing taste.
Images and recipes are an edited extract from Vegetables by Antonio Carluccio. Published by Hardie Grant, RRP $49.99, available in stores nationally.