Quality, simplicity, variety and taste are the four main ingredients that make Italian food so popular around the globe.
Think pasta, pizza, Parmesan, arancini, hearty minestrone soup, creamy risotto and so much more. We are all in amore with all things Italiano…and don't get us started on desserts!
Italian recipes are rich in olive oils instead of other fats; they are also almost always made from scratch, so there are no artificial ingredients or processed foods involved. Food is centred around traditional family life and made using age-old methods of preparation and production.
As we prepare to celebrate
Festa Della Repubblica
– Italy's National day on Friday, June 2 – here are two delizioso recipes you need to try:
From a humble origin story as a hole-in-the-wall cocktail bar and pizzeria,
Anchovy Bandit
on Prospect Road is loved by Prospect locals for its relaxed offering and cranking rap bangers. For a long time, this was the spot for a late-night pizza or a nightcap; since its expansion in 2021 and the addition of Executive Chef and co-owner Shane Wilson, the restaurant has quickly emerged onto the Adelaide dining scene with its advantageous offering.
Shane tempts us with his recipe for
duck and chive ravioli
- this dish utilises the whole duck, using the meat to make a filling and the bones to make a luscious broth. It is currently one of the best-selling pasta plates on the menu at Anchovy Bandit and is best enjoyed with a hearty glass of red; this is the dish you want to serve to up your pasta game a notch!
For a taste of regional Italian flavours, organise to meet friends at
Al Taglio
restaurant, a Surry Hills establishment located on Albion Street. Filled with a lively buzz, a modern open-plan interior draws a sleek crowd of Sydneysiders, while a relaxed outdoor setting is well suited to kicking back over after-work drinks through balmy evenings.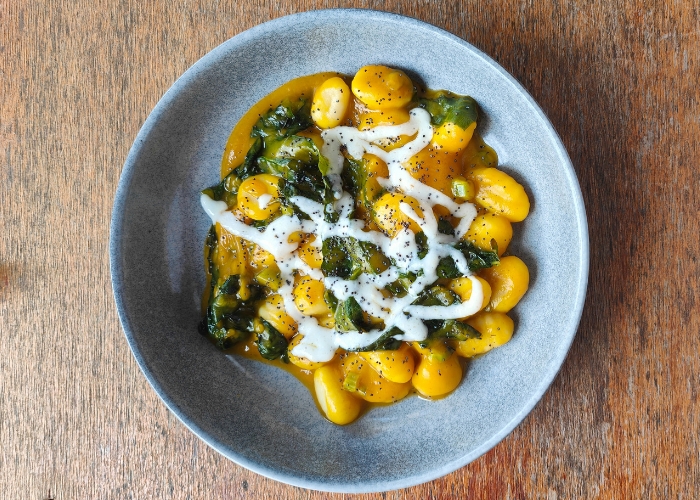 Gnocchi has been around for centuries, with Roman legions spreading the dish throughout the European region they conquered and it became a peasant delicacy as it was inexpensive, easy to prepare and filling.
For more Italian delights to serve this Winter, click
here
.