Whether you like them crunchy or chewy, there is something special about an ANZAC biscuit.
Perhaps it's their traditional origins and the sense of patriotism they evoke in us; or perhaps it's their perfect taste of golden deliciousness that tantalises with each bite.
Either way, an ANZAC biscuit is a truly celebratory delight, especially on Monday, April 25.
As well as drinking 'gunfire coffee' – black coffee with a splash of rum said to be popular with soldiers – and playing two-up, the other ANZAC Day tradition we uphold every year is baking the perfect ANZAC biscuit.
They are great with a hot cup of tea, however they are equally as good with a scoop of your favourite ice cream sandwiched between two of them. This
recipe
has added chopped macadamia nuts and crystallised ginger to the biscuits and the end result is delightful.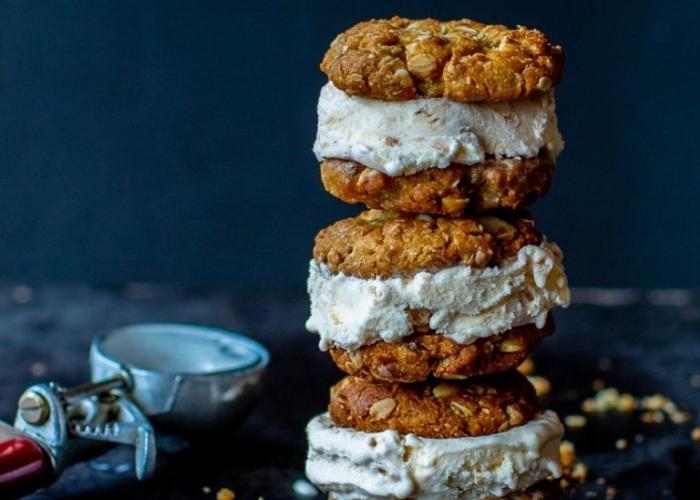 Place a scoop of ice cream between two biscuits and press together slightly. They can be eaten immediately, otherwise the biscuits and be stored in an airtight container for days.