Are you bored with your current travel options? Are you looking for somewhere a little different and certainly elusive? Well how about China? Currently, China is in the midst of a major makeover as the economy modernises and the people look beyond their historic traditions. If there were ever a time to visit china, it would be now, before their historic lifestyle is overcome by modern technologies and convenience.
The Great Wall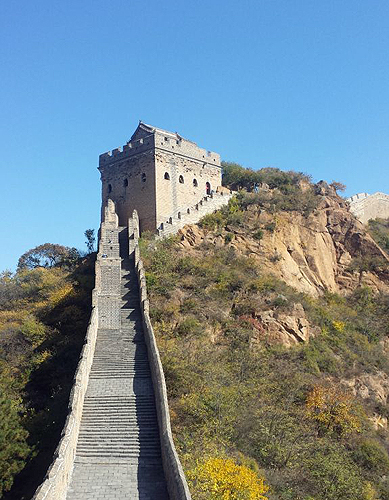 Photo Credit ~ The Selim Family
While this reason is a little obvious, it is certainly the top priority when visiting China – you can finally see what all those 'Nasi Goreng rabbit ads' are about and experience it for yourself. Luckily for most tourists you have a number of locations to visit along the wall – we suggest Jinshanling: less populated, you can stay overnight on site and it has a combination of old walls as well as refurbished. If you're a hiker you can enjoy the sights along the great walk from Jinshanling to Simatai, or if you are a casual walker the wall at Jinshanling will be relatively short and easy.
Food, wonderful food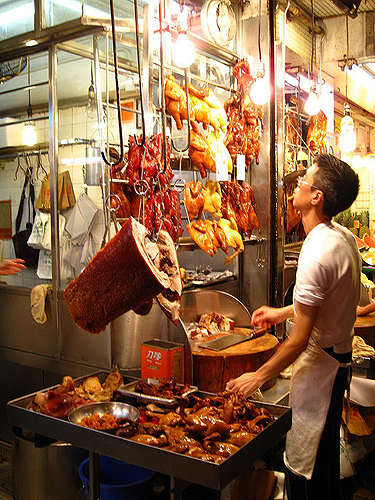 Photo Credit ~ Mark flickr
This is a reason that really needs to no explanation, when travelling to china your taste buds will be spoilt for choice as the food is varied between each province and region. Between sampling street food and eating at local restaurants you'll be wondering why you didn't make the trip sooner. Not up for it? Just check out your local Chinese restaurants here.
Get out of your Comfort Zone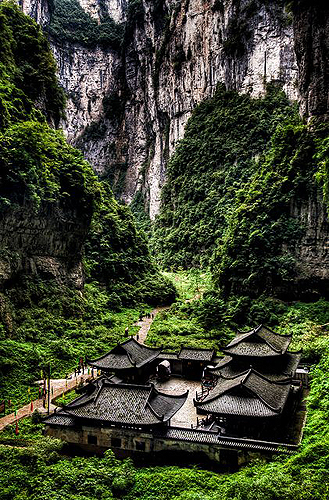 Photo Credit ~ Joe Whittingham - Wulong Karst in ChongQing, China.
There's no point to travelling if everything is the same, just like there is no point to an adventure if there is no adventuring! While China may be a bit of a culture shock to most foreigners, revel in the experience of a land where locals rarely speak fluent English; enjoy the culture that dates back at least 5,000 years and be immersed in ancient trade routes and villages. You will certainly be rewarded with an experience of a life time.
World Famous Caves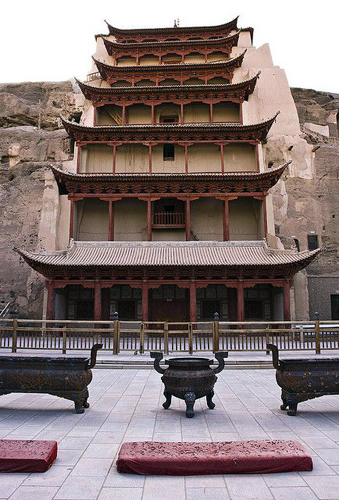 Photo Credit ~ Malcolm Bull Flickr.
Enjoy the bewilderment of the World Heritage Listed Mogao Caves, where the longest treasure house of Buddhist art is located. It was first constructed in 366AD and houses over 492 caves built on five levels.
Pandas!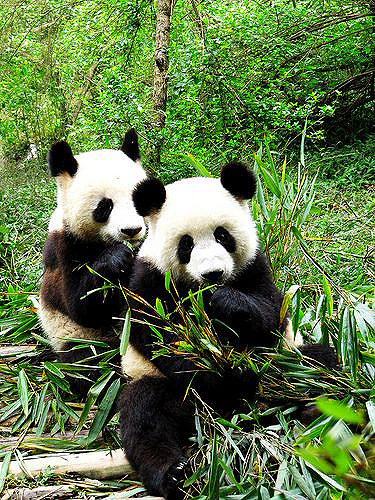 Photo Credit ~ Rosanna Leung, Chengdu China.
In china you have the chance to see Panda's in their natural habitat as well as in Sichuan Province's Panda Base as well as their Breeding and Research Base.