By Leigh O'Connor.
Growing up, the importance of good food was always emphasised in Clare Falzon's family.
Being surrounded by Maltese heritage meant meals were associated with tradition, family and memories – an upbringing that ignited this
Hentley Farm
Chef's own passion for cooking and from a young age, Clare would cook any chance she got.
Now in charge of the kitchen at this premier Chef-hatted Seppeltsfield restaurant, where the interior reflects the landscape and a choice of dining experiences await guests, Clare moved to the Barossa so she could work closely with a community producing exceptional produce.
"Living and working in this region and being surrounded by fresh, seasonal produce both grown and foraged, is exciting and inspiring," she tells AGFG. "It challenges me to create something new every day."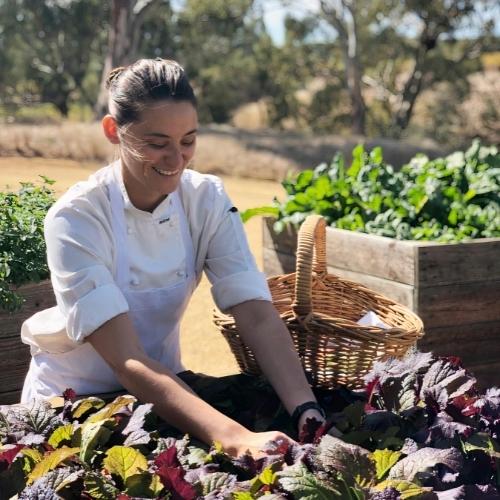 Starting out in the industry at age 13 washing dishes at a local Italian restaurant in Sydney, Clare moved on to an apprenticeship at 15. Although cooking very basic dishes at this stage, she loved being in the kitchen, the satisfaction of producing a new dish and having good service.
"When I completed my apprenticeship, I moved to London and Amsterdam where I worked in 5-star hotels and Michelin restaurants – I fell even more in love with food.
"I also learned how far I could take my profession and what could be achieved. I spent a lot of time travelling through Europe and the Middle East, where I experienced so many different foods and cultures making me greatly appreciate the effect food has on us all."
On her return to Sydney, Clare developed more unique skills such as charcuterie, baking and cheese making while working at Nomad.
She adopts a respectful and purposeful approach to produce, meaning her cooking style usually highlights key ingredients, while also letting more subtle flavours lift each other and shine in their own light.
"I try not to complicate dishes too much, as to not let anything get lost or forgotten. I have recently started fermenting mustard in beer and local honey, so am trying out all the different ways I can utilise mustard seeds in cooking."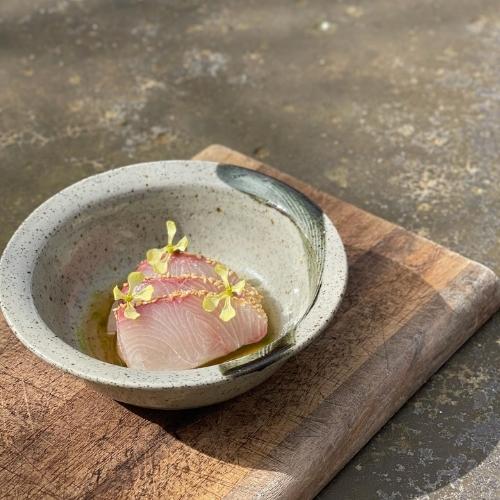 "I love the creativeness of this business, discovering something new. There is always something to learn and then getting to share that with guests. The relationships built between restaurants and guests can be very special.
"Exposing a guest to a new ingredient, or how to use it, to going out of our way to make their day a little bit more special, can be very rewarding."
We are sure this Chef will be creating new dishes for us to try for many more seasons.