Feel like the real cup winner this year
Attending the iconic Melbourne Cup is a truly unique experience, with an assorted ambience of formal and casual taking place nationwide on November 4th. Socialization is the key activity among the Melbourne cup attendees, which often call in the well bred (and we're not just talking about the horses) to enjoy a day of suave suits, fancy fascinators and a sneaky drink or two ... or three ... or four...
Regardless of where you find yourself celebrating, beer, champagne and wine are the most popular cup beverages, although when mixed with a day full of sunshine can sometimes cause the day to end less elegantly than it began. This year, mix it up a little with our top 5 cocktail picks, perfect for Melbourne Cup. Light, refreshing and delicately flavoured, these cup cocktails serve as some serious hand candy, ideal for accompanying the celebrations and making you feel like the real cup winner.
5. Peachy Pink Lemonade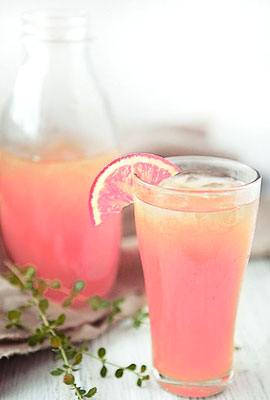 Good news! You don't have to melt your face off while clutching at a lukewarm sparkling wine this year! Shake up and share around an icy pitcher or two of this sweet and simple peachy pink lemonade, with this recipe by Pepper.ph. You're guaranteed to feel a whole lot more refreshed – with a whole lot less of a headache. It's a win-win.
4. Rose Petal and Prosecco Punch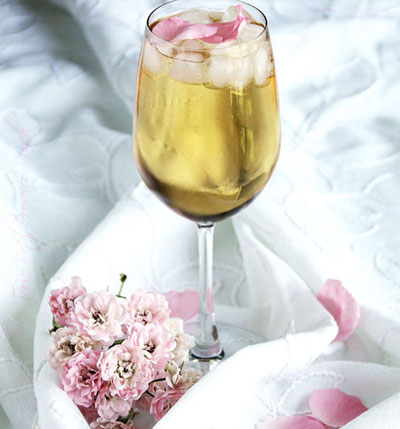 Roses, gin, soda and sparkling wine – it's just a little bit fancy. Perhaps even a little fancier than the person you arrived at the cup celebrations with. With floral and herbaceous notes from the rosewater and gin, this delicate concoction smells as good as it tastes, ensuring a subtly flavoured bubbly. Get popping with this recipe by Couscous & Consciousness.
As a side note, make sure roses are spray free before putting them in your glass. This is a very important side note.
3. Rhubarb Mojito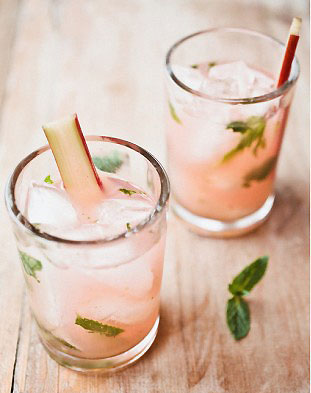 A day out in the spring sunshine should only be accompanied by one thing. Water? Hahaha ... no. A fitting spring cocktail of course. And this pretty little number by Not Without Salt is just the ticket. Making the most of spring's luscious offerings and combining it with mint leaves, lime and nutmeg seems like the most glorious way to consume rhubarb in liquid form, and looks as elegant as you should feel this derby day.
2. Le Fizz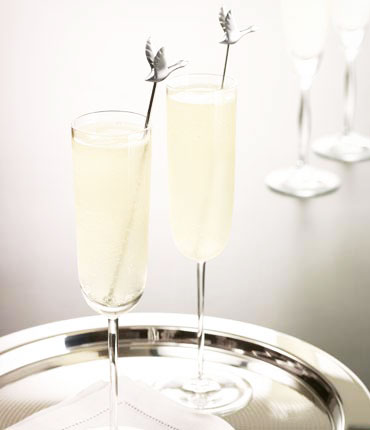 Chilled, sparkling, fragrantly fresh ... and conveniently made with only four ingredients! This sounds like our kind of cup day cocktail. Save the real shaking for the post cup party dancefloor and keep it super simple with the classic combination of vodka, soda, lime and elderflower (which, albeit subtle, will add the essential dash of light playful floral flavour). Grab a glass and give this recipe by Grey Goose a whirl.
1. Popsicle Champagne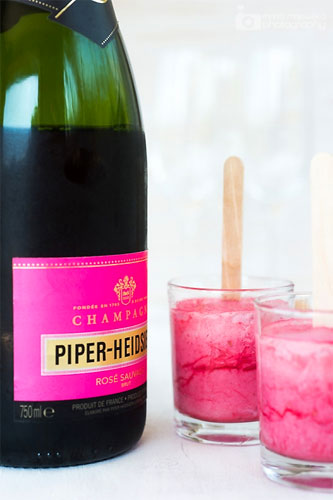 The coming together of popsicles and champagne is always a joyous occasion in our books. Like a double celebration of goodness, with the added bonus of fruity flavour in your champagne. Featured by Princess Misia as an ideal summer celebratory beverage, we think the idea extends to Melbourne Cup celebrations very easily. Poptail? Chamsticle? Whatever you want to call it, this icy sensation is guaranteed to leave you feeling thoroughly refreshed and ready to race.