It's the simple things in life that are the most extraordinary ...
We all have the recipe books that stay glued to the coffee table or on permanent display on the kitchen shelf, full of stunning photographs, decadent multi component steps and pristine glossy pages. Then we have the well worn staples, dog eared and splashed with remnants of dinners gone by –and Utterly Delicious Simple Food by Belinda Jeffery is the quintessential go-to for all occasions.
With over 80 simple yet sumptuous dishes at your fingertips, Belinda's collection of recipes are conveniently divided to suit the seasons. From cool days filled with Turkish slow cooked lamb, prunes, saffron and cinnamon with harissa couscous through to fresh summer sensations like white cut chicken with ginger and lime dipping sauce, every day ensures a fitting feast.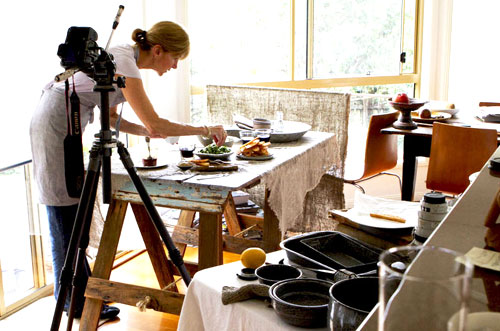 For 'in between days', Belinda Jeffery keeps it simply delicious with creative concoctions like peperonata and spaghettini frittata with harissa cream, allowing you to clean the fridge and put a delicious spin on your leftovers.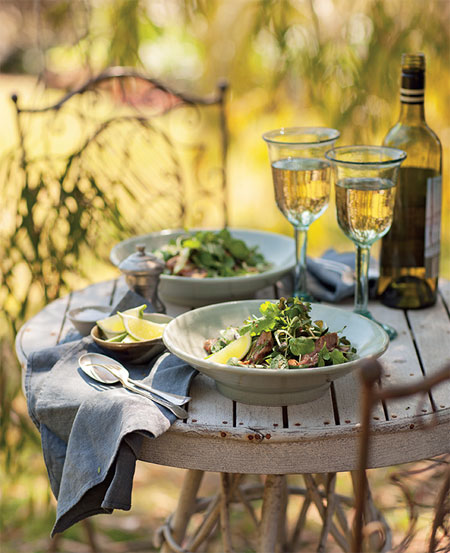 And, of course, who can resist the sweet stuff. When it comes to dessert, Belinda ensures you will save a space for something indulgent, be it a slice of 'really simple, really lovely' chocolate cake or perhaps the banana ice cream with salted caramel sauce and pine nut and honey brittle.