There's nothing better on a hot Summer's day than chilling out on the patio with an icy cold glass of rosé and a grazing platter to share with friends.
Rosé began as a wine you might sample while travelling through the South of France – it goes with blue skies and endless sun. These days the rosé-phenom has spread across the globe as we switch on to the many different varietals of this wine, which most of us originally recognise as coming from Portugal in a funny-shaped bottle with a hint of bubbles.
Australia's love affair with rosé shows no signs of waning with new pink wines popping up all the time in bottle-shop fridges and restaurants around the country. More Australian winemakers than ever are taking all kinds of red grapes and turning them into drops to satisfy the most discerning palates.
Let's look through rose-coloured glasses at six of our favourite rosés to enjoy this Summer: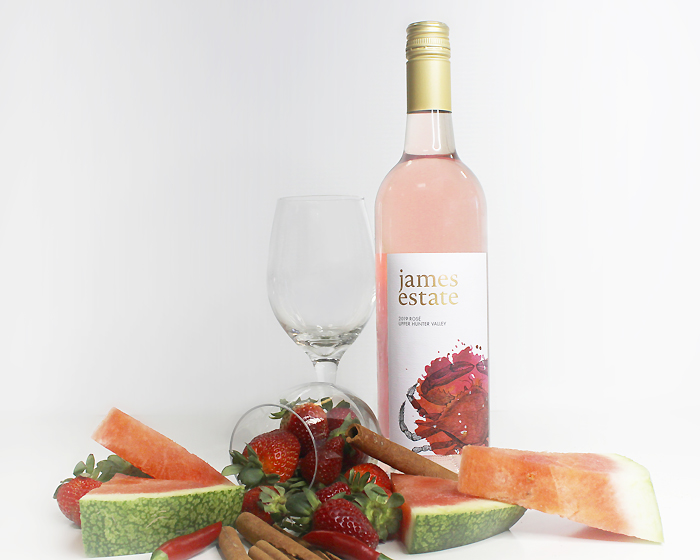 James Estate wines are built on a foundation of quality, experience and a sense of 'place' that best encapsulates the lifestyle and creative spirit of the Upper Hunter Valley. Spread across multiple sites in the valley, there are 86 hectares under vine with 12 different varietals of grape, including Shiraz, Merlot and Cabernet Franc blended to produce their 2019 James Estate Rosé.
This French-style rosé is light pink in colour and has an aroma of fresh strawberries, watermelon and hints of cinnamon, leading to a juicy palate of red berry, fruit and spice. Perfect for a Saturday catch up with friends or sun-drenched Sunday lunches, make sure it's properly chilled and served with your favourite poultry or fish dish.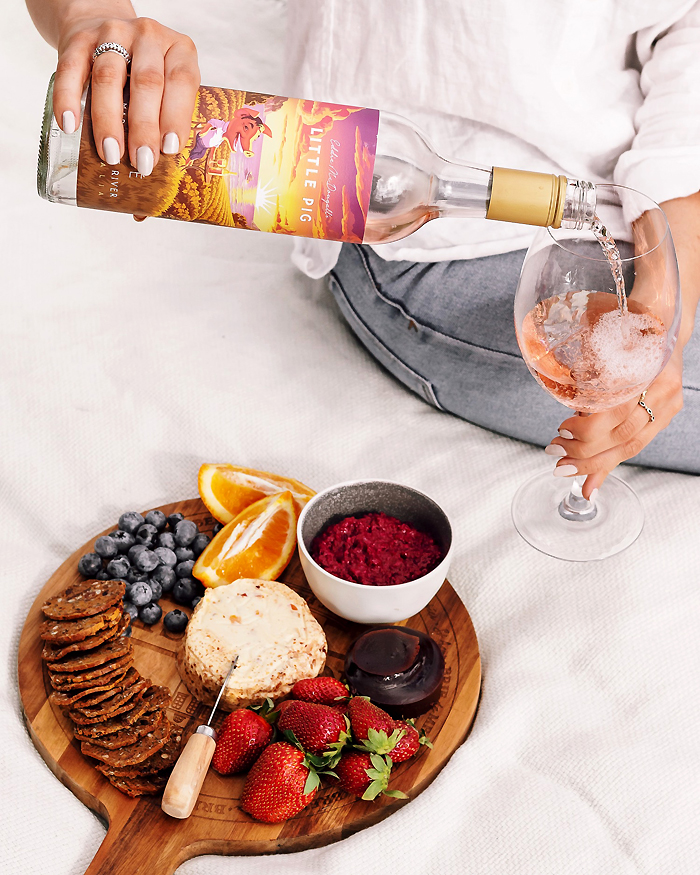 A whiff of fresh Summer fruit salad immediately captivates your senses when you open a bottle of 2019 Little Pig Rosé from Eddie McDougall Wines in Margaret River. Scrumptious and succulent, offering rewarding notes of crunchy yellow apple, fresh red berries and zest of citrus, once this wine passes your lips you'll be hooked.
A well-rounded rosé that is poised and sophisticated, there is a delectable minerality about this drop that pairs well with good times and vibes. Inspired by a love of Italian wine varietals, Eddie sources his grapes from top growers in King Valley in Victoria, as well as collaborating with some of the top-rated winemakers from the Margaret River region.
Poppy the Frenchie wines are named after the family dog – a beloved French bulldog, who is bubbly, full of energy and as all dogs, loves a good pat. Poppy grew up on the family-owned boutique family vineyard in McLaren Vale, where she seeks shade under the vines, chases birds and supervises the picking of the grapes.
Poppy's small-batch 100% vegan Grenache Rosé is handpicked in the cool of the morning from 50-80-year-old vines and exhibits a bouquet of cherry and strawberry with a creamy mouth feel. This rosé is light-bodied with great length and Poppy recommends serving it with a leafy Summer salad, salmon or your favourite chicken dish.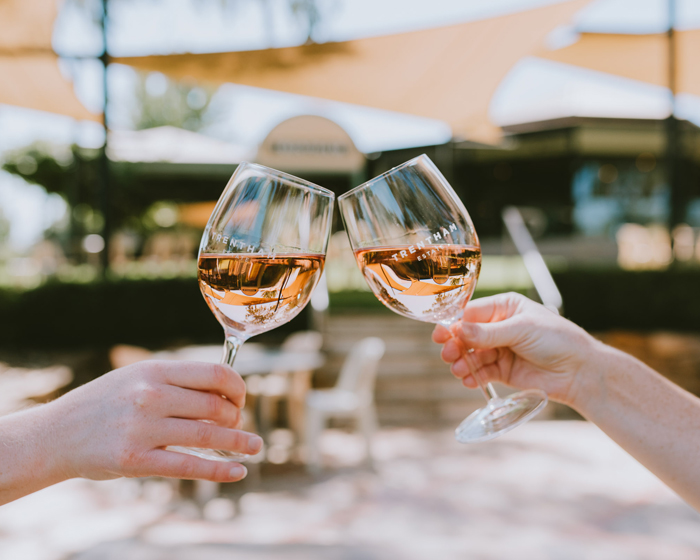 Sitting on a winding river bank at Trentham Cliffs, the ideal terroir of red loam over limestone soils combined with nurturing water from the Murray River, allows Trentham Estate vines to flourish with the oldest vines planted more than half a century ago. The winemaking philosophy has always been to produce high-quality varietal wines at an affordable price, with an emphasis on full fruit flavour.
Trentham's 2018 Sangiovese Rosé is no exception to this ethos, with notes of strawberries and cream, rosé petal and lavender. The palate is brought to life with juicy red fruits, layered with rhubarb and a dry finish, made to be enjoyed chilled with an antipasto plate, seafood or your favourite Asian cuisine.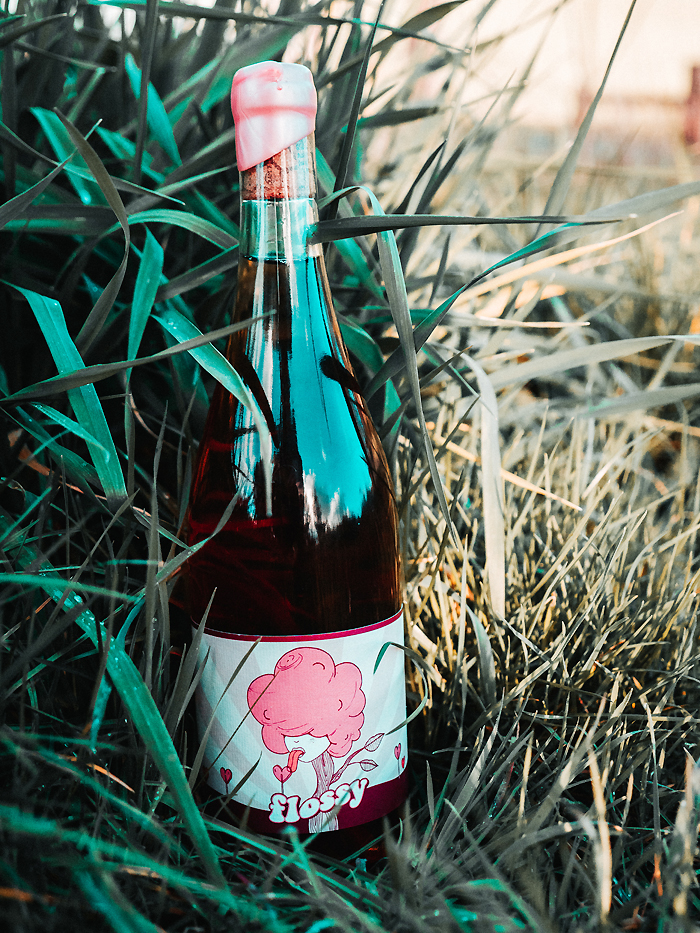 Rosé is the team wine – for Friday knock offs and Sunday sessions – and at Unico Zelo they love their Flossy Rosé bone dry and ice cold. This South Australian winemaker crafts wines to showcase the unique sites and soils Australia has to offer – in styles that are typified by the life and culture of this sunburnt country.
The label on this rosé is enough to make you buy it, with the packaging of every vintage a platform for local artists, while its creamy texture and endless confectionery flavour – think Allen's strawberry and cream lollies – make you ache for Summer drinking.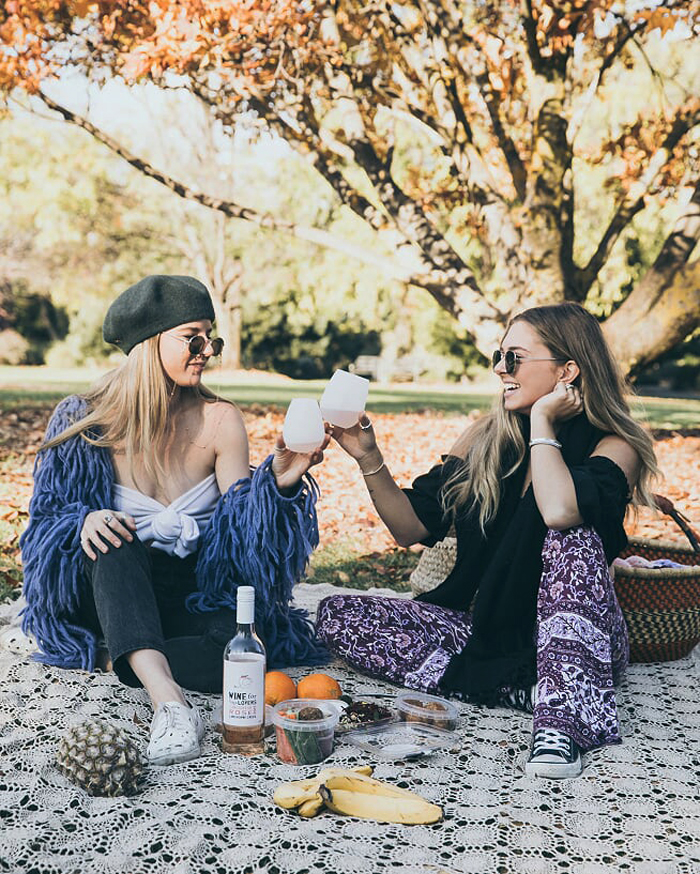 Fun and unpretentious, Wine for Yoga Lovers takes a cheeky view on living a balanced life and enjoying pleasures that are so often forgotten in the fast-paced lifestyle of today. With a motto of 'sing in the shower, cook with wine, be a little bit weird' this label is a collaboration between South Australian wine grape growers CMV Farms and Lisa Swerling and Ralph Lazar of Last Lemon.
A perfect drop to quench your thirst on a Summer's day, their Sangiovese Rosé has hints of strawberry and cream, plus a quenching acidity that will have you coming back for more light, fruity and fresh goodness. Take a breath, do some yoga and definitely drink this wine!