STRUTH! Column by David Ellis.
There's a restaurant in Italy that's got just one table, and for that one table just two chairs, so that it quite genuinely boasts of being "the world's smallest restaurant."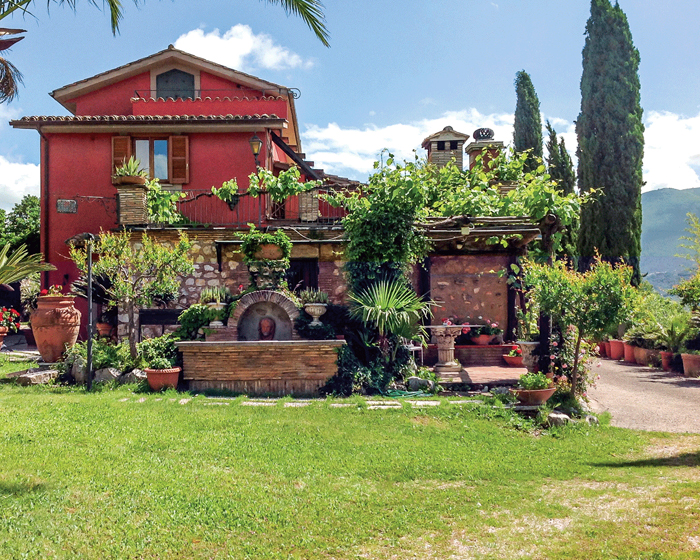 If you decide on it for lunch and it's a balmy Italian day you can have that table taken outside to indulge the air and look over surrounding olive groves, vineyards and distant mountains.
While for dinner indoors in the evening, you will be welcomed by a driveway of flickering candles illuminating the ruins of an ancient villa in grounds once the home of Roman lyric poet Horace, back in the time of Emperor Augustus (27BC-14AD.)
Named Solo Per Due – meaning "Just For Two" – you'll find this restaurant at a tiny place called Vacone (pop 250) an hour north of Rome. When you book you will be asked your preferences in food, so that a lip-smacking menu can be created just for you, and they'll even ask your preferences in background music as well.
Plus, you will be welcomed on arrival by one of the co-owners, while for privacy your waiter will retreat to the shadows, responding to your summoning with a little silver bell.
The price for lunch or dinner at this "world's smallest restaurant" is E250 per person, including select wines and aperitifs. That's around AU$390 which is not exactly the cheapest, but, hey, this is a "world's only" and you'll have it totally to yourselves for some very, very special occasion that few others can say they've done.
Take cash – they don't accept credit cards. Check it out further on www.soloperdue.it