By Leigh O'Connor.
For Chef Chris de Jongh the plate is his canvas and the stovetop and oven are his tools as he oversees the kitchen at
Glenbosch Wine Estate
.
Born in South Africa, Chris now calls Beechworth in rural Victoria home amongst the vines at Glenbosch, nestled on Beechworth-Wangaratta Road; having travelled the globe on his culinary adventures before settling in Australia in 2022.
"It was my Grandmother who got me into cooking from a young age, but motocross was a big part of my life back then. I raced professionally for more than 12 years in South Africa and Europe," he tells AGFG. "I went on to do a degree in psychology before following my passion for cooking."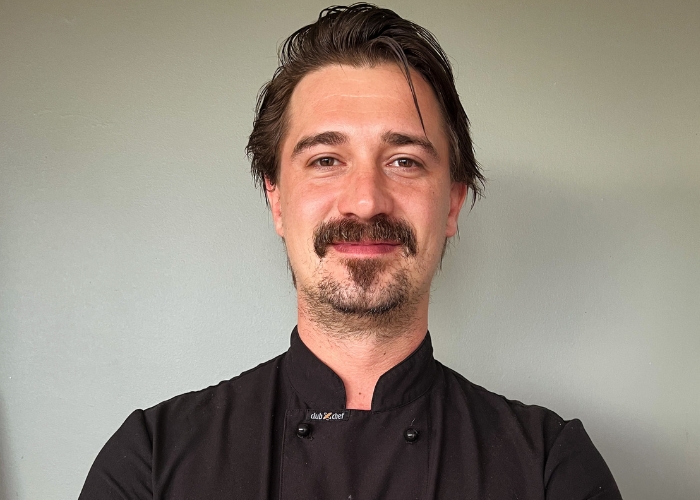 Climbing the ladder quickly from apprentice to Chef de Partie in less than two years, Chris and a two Michelin-starred Chef worked together to open a theatrical fine dining restaurant in the heart of Cape Town, showcasing a 22-course menu.
"At the end of 2021, I realised opportunities for Chefs in South Africa were becoming less and less and decided to take on the world – Australia being at the top of my list."
Chris says many Chefs like to scream and shout in the kitchen, but that is not his style.
"A kitchen is somewhere you can express yourself creatively and freely, having the plate as your canvas and the stovetop and oven as your tools.
"I think many people are under the impression that Chefs are hard, we probably are, but we also like the finer things as well too. All in all, I have worked for some of the greatest Chefs and walked a long path to get where I am today and I am not done yet."
Chris describes his cooking style as a mix of South African, Asian and Mexican, with the use of traditional French and new modern world techniques, such as molecular gastronomy and fermentation.
"My most eyebrow-raising menu dish would be my take on Surf and Turf – 8-hour conceited pork belly, served with flash-fried Tiger prawns, housemade pork crackling, char siu, hoisin dressing, corn purée and bok choy."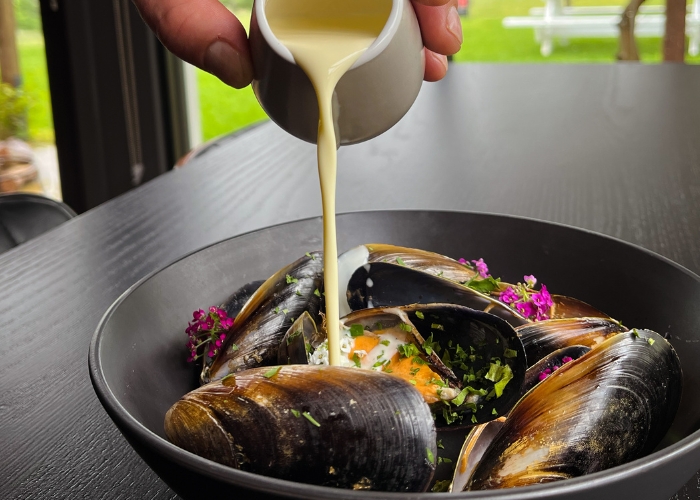 Sharing his recipe for classic
white wine garlic beurre blanc
, Chris says this is a staple sauce for anyone who loves seafood – at Glenbosch, it is served with mussels and crusty sourdough, paired with a glass of Glenbosch Blush Rosé.
COVID has taught this innovative Chef to be creative in the way he serves food and never to take the small guy for granted.
"I had to start serving a seven-course meal in a takeaway box and make it fun for the customer; I also learnt the heart of the kitchen are the guys and girls who do all the small jobs, which make my job easier."
Obsessive-compulsive with perfection when it comes to slicing or dicing vegetables, everything has to be a perfect cube in the kitchen for this Chef – just don't serve him liquorice or egg yolk if you want to stay on his good side!