By Laura Rancie.
You're either a sweet person or you're not. When you know, you know. You know?
I'm definitely a sweet person. That's a good thing because at the AGFG office this week, when we were talking about a whole week dedicated to dessert, I knew I would love writing, researching (and taste testing) everything dessert related.
Here's the roundup of what I consider to be Australia's top 3 favourite desserts, their origins and a recipe link to each one so you can make it at home this weekend.
There's a big in-office debate at the moment on the origins of pavlova. You're either
'it's an Aussie dessert, mate'
or you're in the
'bro, pav is clearly from NZ'
side.
For more debatable history on glorious pavlova, you'll want to check out our Editor's thoughts and
special recipe here
.

I'd love to know if your favourite made the list and what would you consider the best Aussie dessert?
Plain sponge or filled with jam?
The beautiful simplicity of the lamington is part of its appeal, light and fluffy with just enough chocolate. Like every famous recipe, there are multiple sources, but likely the lamington is closely related to Queensland, where French Chef Armand Gallard made them for the Governor of Queensland, Lord Lamington (1896-1901).
When asked to whip up a treat for unexpected guests it is believed that he broke up left-over sponge cake, dipping it in chocolate and covering in coconut. However, as coconut was quite an unusual ingredient for that part of the very late 19th Century, it is believed that Gallard used it thanks to his Tahitian wife.
The debate remains whether lamingtons were first served at Government House or at Governor Lamington's country residence in Toowoomba. Rumour has it the Governor referred to them as 'those bloody, poofy, woolly biscuits'.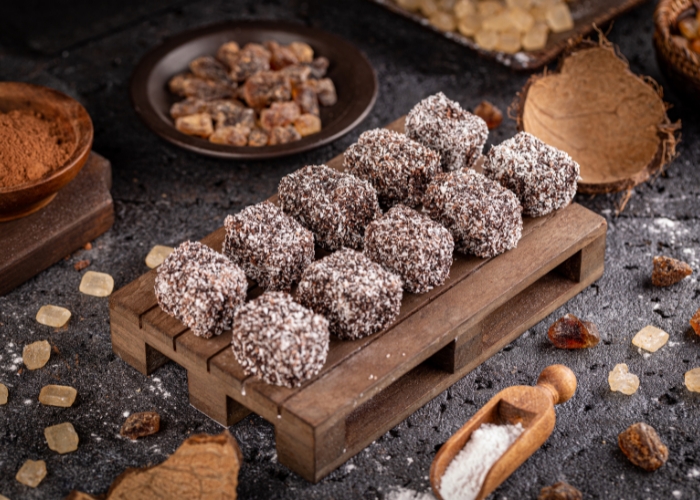 Trifle is said to originate from an 18th Century British recipe, but Aussies love it so much it has since become a Christmas classic.
Essentially, to make trifle you need a sponge base soaked in a fortified wine. You also need a fruit element, be it fresh or jelly, as well as custard and whipped cream. The final touch is a glass serving dish.
Once you have those basics, you can embellish however you like – perhaps chocolate, coffee or even meringue. It is commonly thought the word 'trifle' originates from the French word '
trufe
' meaning something of little importance, which would make sense given the trifle dessert is like an explosion of lots of leftover ingredients, perhaps of little importance on their own, but thrown together they create something wonderful.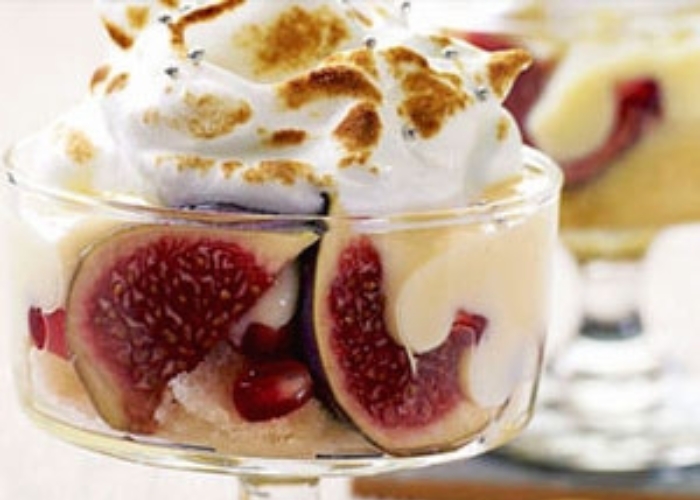 Plum and White Chocolate Cake:
There are loads of variations of this Aussie creation, calling it everything from a cake to an upside-down dessert to a slice. This is a beautiful cake with a true blue Aussie ingredient – the Davidson plum. While European plums are the more familiar and 'old-fashioned' fruit that were so common in early Australian gardens, there are now more than 200 different varieties grown in Australia.
The Davidson plum (Davidsonia) is native to tropical rainforests in Queensland and Northern NSW. The dark blueish/black fruit is about 4 cm-5 cm in diameter and found in clusters on a palm-shaped tree. Pared with white chocolate, it is a lovely treat that children and adults will both enjoy, simple to make and beautiful to decorate.