Our top 5 cheesy delights that you may want to make for lunch each day this week.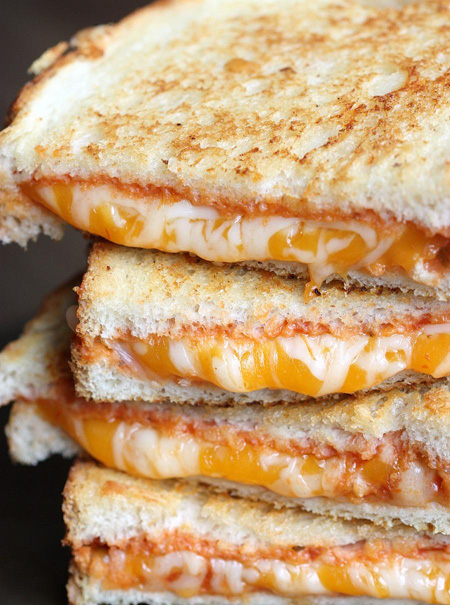 THE CLASSIC:
2 slices of cheddar between 2 slices of country white bread – cook until golden.
THE NACHO:
2 slices of white bread with 1 slice of American cheese, pickled jalapeno slices and 1 slice cheddar – add 1 tablespoon crushed corn chips to the mix and you have a better concoction then Pizza Hut's Dorito crust. Cook until golden.
THE ITALIAN:
2 slices of sourdough bread with 1 slice provolone, 1 slice mortadella, chopped pickled vegetables (your choice) and another slice of provolone to top it off. Cook until golden.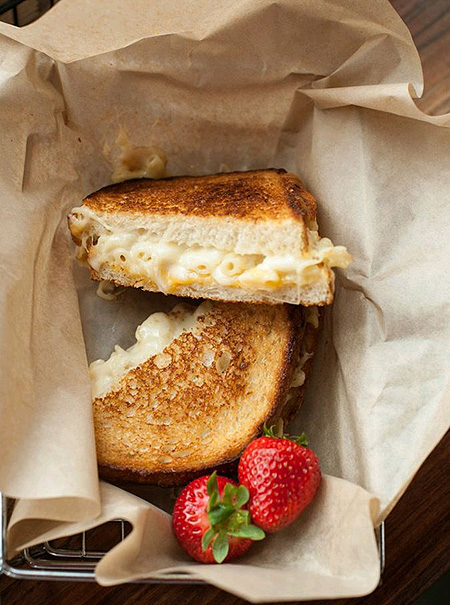 THE MACARONI:
2 slices of potato bread with 3 tablespoons of warm mac and cheese – it can be home made, packet made or store bought but make sure it's cheesy. Toast until toastie.
THE NANATELLA:
Spread 1 slice of brioche with ricotta, spread another slice with nutella and sandwich with sliced bananas. Cook until golden.