By Freya Ensbey.
There have been hundreds of diets and eating fads come and go over the years, I guess that's why they call it a fad right? One eating trend which has truly stuck in place the world over, is the staple base of three square meals a day; one in the morning as we wake, one at midday and one of an evening as we return home from work to end the day.
We have all heard the saying "breakfast is the most important meal of the day" drilled into us by our Mothers as we run out the door to begin our busy day with a mere cup of coffee in hand, and as much as we may hate to admit it, science has proven that Mums are right. Eating a substantial breakfast has been proven to re-boot the metabolism after fasting throughout the night, improves cognitive function, and has even been linked to weight loss and weight management.
However, the science and study behind why we should be eating one large meal in the middle of day and one of an evening is still lacking with any hard evidence. It seems it is not a biological necessity, instead better explained as more of a cultural model and social norm which has been forged over the years.
It seems the second and third meal of the day is no longer a necessary staple, in-fact many nutritionists and health professionals are recommending the shift and mentality to eating smaller, more regular meals throughout the day to suit our individual lifestyles, keeping us in tune with when your body is hungry; and so queue the rise of the "fourth meal" trend.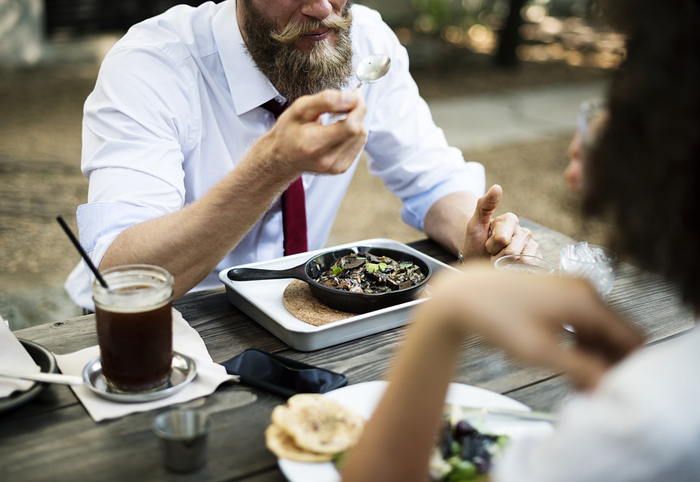 Predominantly embraced by millennials, the fourth meal has become so relevant in our dining culture that it has made its grand entrance into the Urban Dictionary, a crowd sourced dictionary which picks up colloquial slang or expressions. It defines the fourth meal as "the meal between supper and breakfast, or a late-night snack."
As we keep our eye on the changing menu styles of restaurants embracing the fourth meal, including later smaller meals, speedy lunch services and snack, share style plates, it has given us food for thought, believing this trend may be anything but and more of a permanent daily diet addition, well suited to our modern day busy lives and schedules which no longer rotate around the hours of 9 – 5.
To show the breadth of restaurants embracing this new trend, OpenTable has rounded up the top spots across Sydney, Melbourne and Brisbane that will help fulfil that late-night hunger, satisfy your cravings and own the fourth meal as part of modern Aussie culture.
This youthful, lively joint brings the perfect balance between tradition and creativity to life. Rumpus Room takes late bookings between 9 and 10pm to help you satisfy any craving you could imagine. With a menu that represents tapas, cheese, cured meat, microplates as well as vegetarian and vegan options, this is definitely the place to be late at night.Location: Sydney.
Enjoy a water view over well sourced, sustainably driven, local seafood late at night to ease those hunger pains. Love Fish in Barangaroo takes late bookings between 9 and 10pm and serves a wide selection of oysters, raw fish, platters, crustaceans that you can wash down with locally sourced, organic wines. Location: Sydney.
With ink- splattered walls and a cool, fun and carefree atmosphere, Gazi allows you to visit Greece without leaving the Melbourne CBD. This eccentric joint is a bar and Greek restaurant all in one that allows you to wash down delicious Greek street food with sensational cocktails as late as 9-9.45pm. Location: Melbourne.
This classic bistro-style restaurant offers simple, classic dishes from breakfast, lunch and dinner and everything in between (including the fourth meal!). Whether you enjoy perfectly cooked eggs, some fine caviar or are looking to quieten that rumbling tummy late at night, The European is the place to go. You can book between 9.30pm and 10.30pm. Location: Melbourne.
Enjoy some pan- Asian cuisine as late as 9-10pm with family and friends at casual, homely Chop Chop Chang. Known for its fresh, local produce and extensive list of gluten free, dairy free, vegetarian and vegan options, nobody will be left out and everyone will go to bed satisfied! Location: Brisbane.
With a cool and calm individual atmosphere, California Native uses fresh quality produce to produce authentic Californian and Cali-Mex cuisine that you can enjoy as late as 9-10pm. Satisfy those late-night cravings with this deliciously diverse menu. Location: Brisbane.