By Sean Melrose.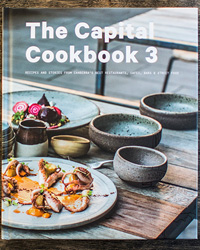 Notes from a Food Revolution. AGFG's Sean Melrose speaks with Quicksand Food Director, Stefan Posthuma-Grbic in a podcast about local food, paddock to plate, the place of farmers' markets and Canberra's food revolution, listen now, while you read his book review. For Sean's interview and article on Stefan, see here.
It's easy to hear the passion in Stefan Posthuma-Grbic's voice when he talks about food. Listening to the cookbook collator, writer and director of Quicksand Food, it makes sense that he's the driving force responsible for The Capital Cookbook 3 (CC3), a coffee table cookbook and celebration of the recent foodie explosion in Canberra. In addition to the books, Stefan also hosts and produces the Quicksand Food Connection podcast, an incredible vehicle for covering a lot of the stories from the books in detail, along with some that don't quite make it.
"The Capital Cookbook 3's mission in a sense, was to kind of show how quickly Canberra has transformed as a food destination and a food culture, and sort of show what Canberra has to offer," says Stefan.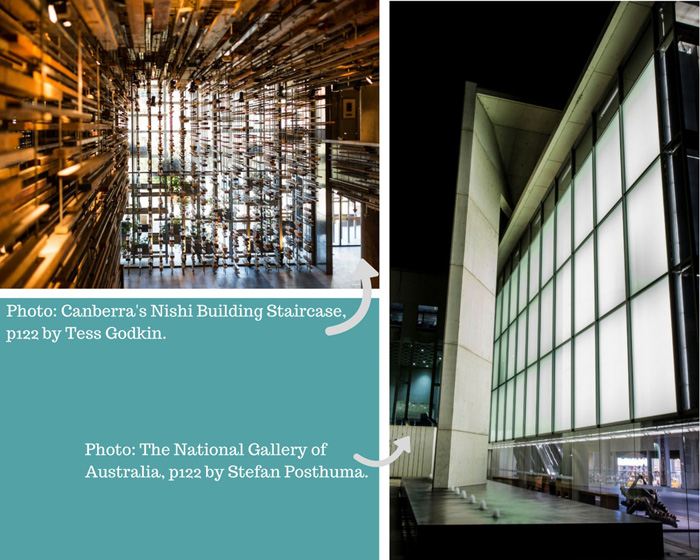 It's a stance that makes CC3 a kind of figurehead on the prow of a food revolution now taking place in Canberra. The glossy pages are casting a food culture spotlight on the capital region through the recipes conceived and nurtured there, making it a definitive roadmap for Canberra's new face. This is supplemented by images of rolling arid beauty, spacelike architecture and of course eye catching food, from producers, cafés and fine dining restaurants alike, all captured in rustic glory.
Quite a few things separate this cookbook from others, but one, is definitely its broad scope in covering the entire region's food spectrum. Not only does CC3 tackle fine dining venues, it also touches on the growth in quality and number of cafés and street food outlets, not to mention the inclusion of growers and producers, who Stefan believes are still unsung heroes.
"Being able to give a bit of a platform for farmers to be able to advertise what they do in a sense and talk about their stories was really important.
"The other thing as well, is that I think that Chefs and restaurateurs and people in the city are a bit more media savvy, so if you look at their website it's much more slick, they've got a strong social media presence and people are able to keep in touch with what they do. But, a lot of these producers are so busy picking spuds, that they don't have the time to create an Instagram account with thousands of followers," says Stefan.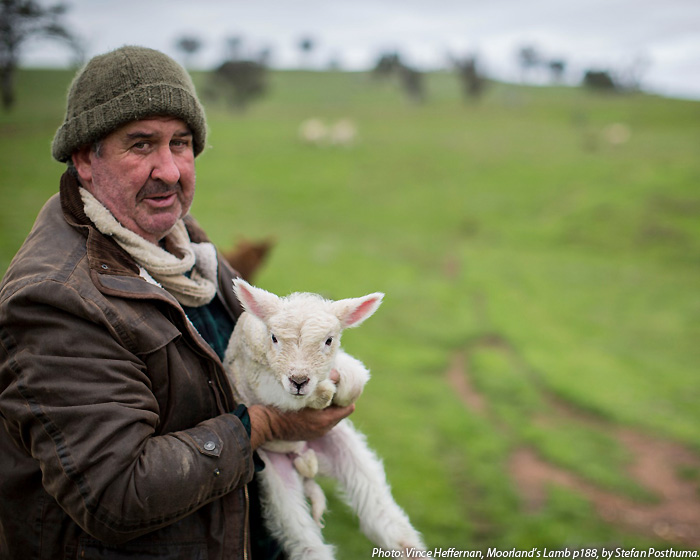 One of the interesting stories in CC3 comes from Moorland's Biodynamic Lamb, ran by Vince Heffernan, who focusses on biodiversity and animal health. Vince talks about the proactive approach used at the farm, involving no chemicals, a focus on working with the soil to enhance its biology and an emphasis on working in harmony with the seasons. Reading about Moorlands, almost leads to the impression that their primary focus is on enhancing biodiversity and that healthy, tasty lamb is just a by-product of a more global philosophy. Vince's wife Janet has planted over 50, 000 trees and shrubs, which has meant the emergence of new habitats for a number of endangered species.
The methods used at Moorlands are in place for their own sake, but the trickledown effect leads to a more 'complex' flavour when compared to other lamb. Also, the benefits continue when it comes to farming, the 26 species of planted acacia, produce seeds high in protein for the sheep to thrive on, with leaves full of nitrogen that help keep worms at bay.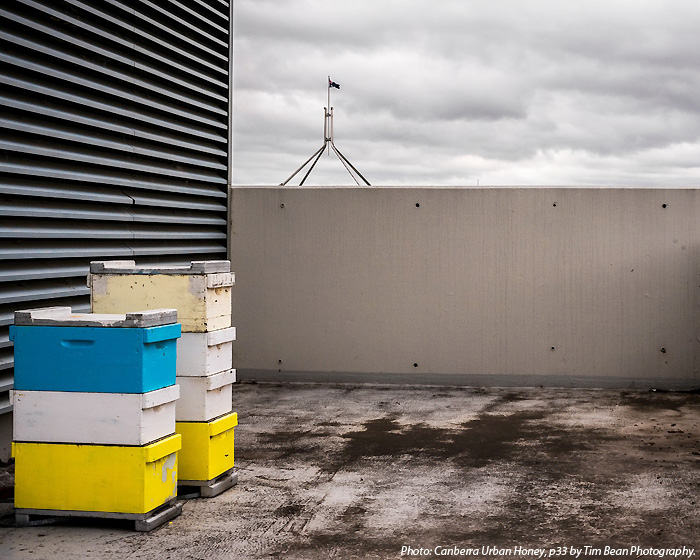 It's an idea not limited to Moorlands; another producer highlighted in CC3 is the group Canberra Urban Honey, or as the book calls them 'Canberra's Backyard Beekeepers.' Talking to his honey hungry customers at the Capital Region Farmers Market, Mitch Pearce discovered that Canberra was on the verge of a pollination crisis. So he started a project with the goal of stationing enough hives around Canberra to instil a healthy population of pollinators. CC3 details the group's work within the community and talks about the honey being made.
"One thing that makes them standout (Moorlands and Canberra Urban Honey), and a lot of other producers as well, is that their philosophy sort of transcends purely the production of food for market. It's also about improving the environment and making a difference in a way that's more than just growing lamb or keeping bees and making honey," says Stefan.
Always on the hunt for new angles, Quicksand Food are looking to the future with an open mind. What's in the next chapter for them is not set in stone, though Stefan thinks they'll continue to look at new ways to share the stories of the producers and restaurants on the front line, perhaps even looking at film as a possibility.
The Capital Cookbook 3 is independently published by Quicksand Food and is available from their website. The audio behind the interview for this article has been made into a podcast as part of the Quicksand Food Connection series, it can be found on the Quicksand Food website, iTunes and Stitcher.
Recipes and images from The Capital Cookbook 3, published by Quicksand Food, RRP $39.95.