By Leigh O'Connor.
We all love eating sushi but most of us don't know much about this healthy fast food's background.
Did you know sushi didn't originate in Japan? It was actually created in South-east Asia…a dish called nare-zushi originated somewhere along the Mekong River in Vietnam.
As we celebrate International Sushi Day on Friday, June 18 here are five fun facts about these tasty morsels and two restaurants to enjoy all things sushi:
•The word sushi actually refers to the rice that is used – as long as there is vinegared rice in the roll, it doesn't have to contain fish for it to be considered authentic.
•Seaweed isn't the only wrapper used for maki; egg, thinly-sliced cucumber, semi-firm avocado and soy paper are all alternatives.
•Sushi rice was once considered trash – the rice was wrapped around the fish to give it a unique flavour, extend its life and protect it from insects. Once it was time to eat the fish, the rice was discarded.
•Real wasabi is expensive, the stuff you are offered in restaurants is usually not authentic at all. It is actually horseradish and mustard powder which has been coloured green; many restaurants that use real wasabi charge extra to offset costs.
•An earthquake is responsible for making sushi even more popular! Traditionally seen as street food, many vendors couldn't afford to open brick and mortar locations; an earthquake in Japan in 1923 changed all that as the price of property dipped so low it was possible to buy a restaurant and serve sushi there.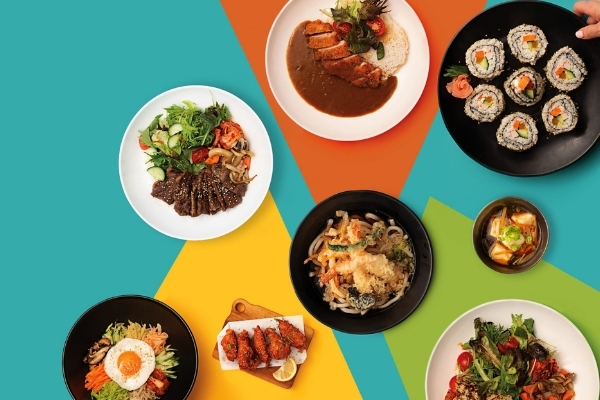 From sushi to karaage chicken, there's something to tempt all taste at Rolls Japanese Kitchen.
From fresh sushi rolls and soup to curries and karaage chicken, there's something on the menu to tempt all tastebuds at
Rolls by the Fancy Plate
, on Carlisle Street in Balaclava. Drop in on Friday and choose from readymade delicacies in overflowing display cabinets, or take a seat to order a la carte from dishes made with the freshest local produce.
Perhaps grab a DIY sushi set to share, with nori, salmon sashimi, cucumber, carrot, egg, deep-fried chicken, avocado, tuna and sushi rice; or pork yakiniku set, with nori, carrot, lettuce, capsicum, cucumber, mushroom, housemade kimchi and sauce.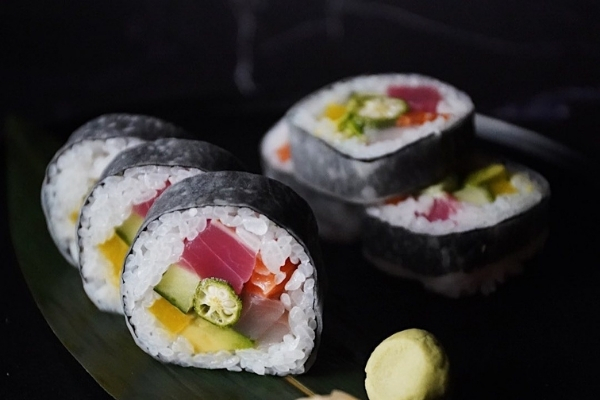 Visit Akaiito on Friday for sushi Happy Hour.
To celebrate International Sushi Day,
Akaiito
on Flinders Lane in the heart of Melbourne city is getting creative and hosting a $12 sushi Happy Hour in their underground bar. There will also be additional drinks and food specials, such as bowls of edamame, lotus chips and Wagyu sliders at this restaurant, where a dazzling Red Thread of Fate light fixture twists its way across the dining room.
A moody vibe of black marble, dark granite and plush grey banquette seating awaits discerning diners, while the overhead red luminous thread is mirrored in the red plates on tables. Perhaps order a Chef's selection nigiri platter, with clam miso soup and edamame; or graze on grilled salmon maki rolls, with red onion, avocado, tobiko and chilli mayo.
To find a Japanese restaurant near you to celebrate on Friday, click
here
.