By Leigh O'Connor.
We all know there's snow place like home for the holidays – and thankfully many of us can celebrate Christmas with family and friends this year.
That means finding the perfect present for everyone and as with most families there's always that someone who proves particularly difficult to buy for.
Want to knock Aunty Anne's socks off this festive season? Try these eight providores to find exactly what you are looking for: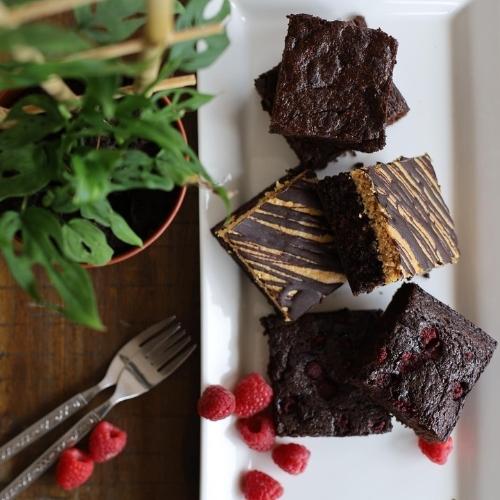 CakeReks delicious brownies make for a decadent Christmas present.
Real cake lovers head to
CakeReks
bakehouse on Glen Street in Aspendale for a doorstep delivery of deliciousness to satisfy all Christmas cravings. Order online from a range of cakes, brownies, cookies and celebration baking, along with gluten-free and vegan options; showcasing classic recipes as well as new and experimental flavours.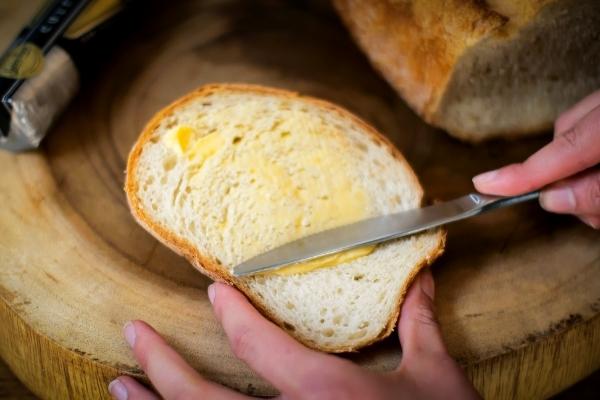 St David salted cultured butter…take crusty bread to new levels.
Take hot and crusty bread above and beyond expectations with
St David
salted cultured butter – hand-crafted in small quantities from fresh pure cream, live cultures and Mt Zero Pink Lake salt. Simply slice the amount desired and serve alongside a golden croissant, or whatever takes your fancy.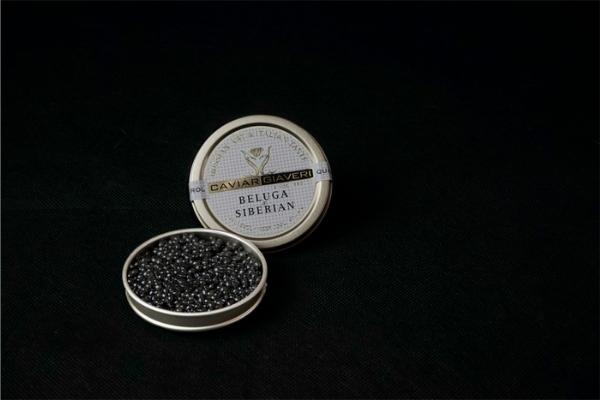 Beluga Caviar from Friend & Burrell is an opulent festive gift.
Nothing says Christmas luxury more than caviar…
Friend & Burrell
supply the world's finest luxury food products, forged on a love of fine food and healthy respect for Mother Nature. Pair a spoonful of Beluga caviar with your favourite champagne or vodka - Beluga is known for its soft, larger eggs, usually black in colour and buttery and creamy in flavour; while Osietra caviar has a stronger, elegant nutty flavour and intense golden-brown colour.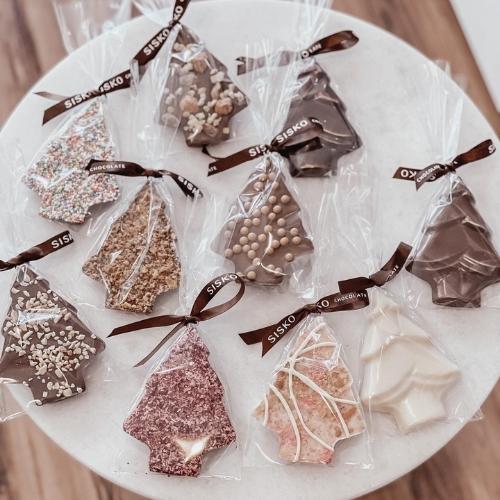 Specialty luxury chocolate awaits at Sisko Chocolate.
Childhood favourites all grown up are what you'll find at
Sisko Chocolate
on Auburn Road in Hawthorn. A little sweet something can make a huge difference to someone's day, bring festive happiness to yourself and others with specialty luxury chocolates and experiences at this creative studio, where senses are stimulated by innovative temptations.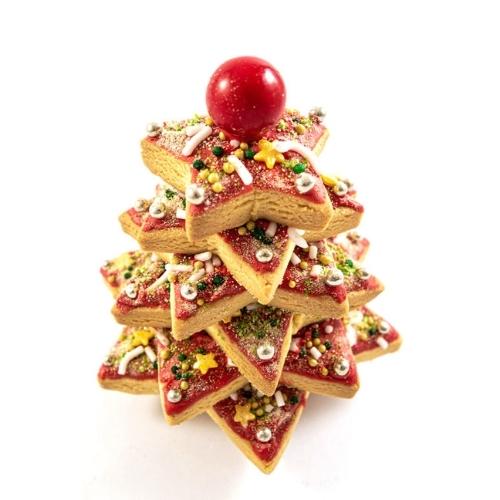 MakMak's Xmas gifts are sure to impress friends and family.
For premium, handmade macarons, cakes and specialty treats, Sydneysiders head along Cleveland Street in Surry Hills to find
MakMak
. Founder Carlos Heng first started making macarons at home more than a decade ago – his now perfected recipe produces a unique texture and flavour, made using the highest quality ingredients such as Callebaut chocolate, Maldon sea salt and Bombay Sapphire gin.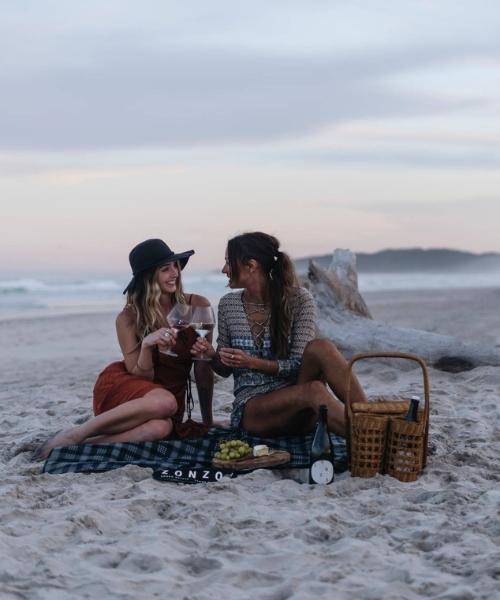 Zonzo Estate Wine is ideal for any festive or Summer celebration.
Celebrate the Silly Season and get all your Christmas shopping done in one place at
Zonzo Estate Wine's
online store, where not only vino but also gift vouchers and more can be purchased. No party is complete without a little fizz…grab a Celebration Pack and enjoy a bottle of 2016 Vintage Sparkling, 2019 Prosecco di Aria and 2019 NV Moscato di Mia.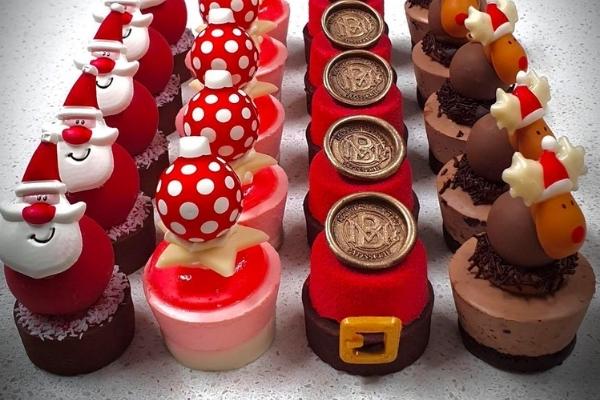 Christmas temptations from Madders Brothers Patisserie.
Find edible artistry and petit desserts on offer at
Madders Brothers Patisserie
on Guide Street in Jamboree Heights. This Brisbane boutique patisserie is the culinary vision of two Sugar Chef brothers Paul and Luke Madders delivering an extensive range of individually designed and flavoured petit desserts, sure to leave an impression on your Christmas guests.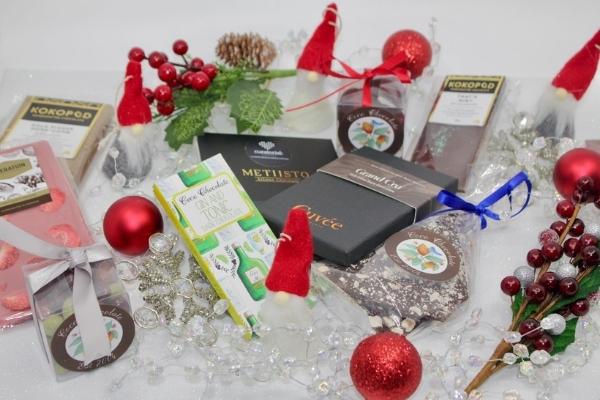 There's a gift for everyone at Curatorial: Chocolates.
Brisbane-based
Curatorial: Chocolates
offers Australia's best handmade and handcrafted luxury chocolate boxes and bars, all available for online purchase in one place. Providing a unique gastronomic experience, the chocolate is made in small batches from the finest ingredients; expect chocolate that tastes amazing and is a healthier option than mass-produced confectionery, due to its higher cocoa content and fewer additives.
Still looking for the perfect gift? Click
here
for more providores near you.