By Leigh O'Connor.
As most of us can plan family gatherings this Christmas, now is a great time to bring on some festive cheer and decide on the type of food you wish to feast on, with Christmas a little more than 2 weeks away.
Someone who knows how to impress, especially when it comes to desserts, is Australia's Queen of Chocolate Kirsten Tibballs. As the owner of the world-renowned
Savour Chocolate and Patisserie School
, Kirsten has been busy creating recipes which are sure to wow on Christmas Day.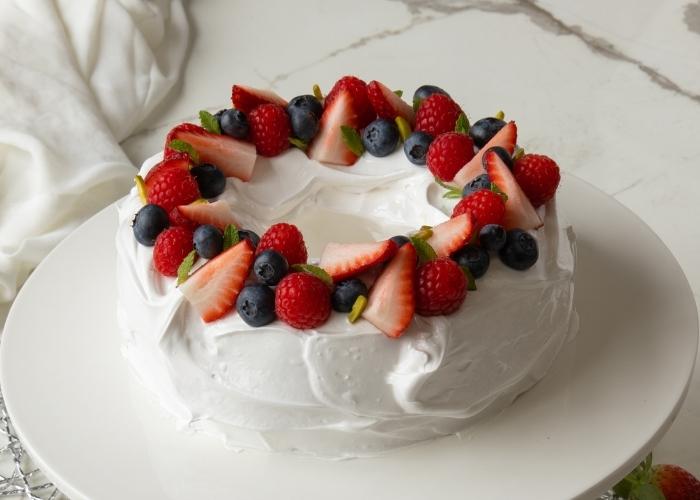 What better ingredient to use for a decadent festive dessert than chocolate?
Kirsten's
Halo white chocolate mousse cake
is a simple and stunning dessert which makes an impressive Christmas dessert centrepiece, but can also be enjoyed all-year-round.
Think white chocolate mousse with a festive assortment of inclusions. covered in Swiss meringue and garnished with fresh berries – what's not to love?
Using both Callebaut velvet white chocolate and 811 dark couverture, the mousse can be made and moulded in advance; once frozen, wrap and store in the freezer for up to 8 weeks.
Kirsten says ensure the frozen mousse doesn't have any moisture on the surface, before applying the meringue; which must be applied to the cake on the same day it is being served.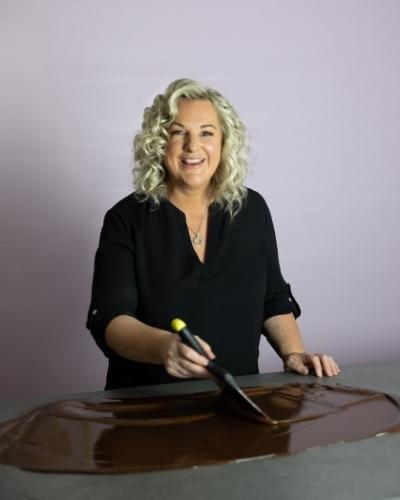 It's also best to apply the meringue a few hours prior to serving, as it will slide off the cake if it is left on for more than 12 hours.
Prior to serving, arrange fresh raspberries, blueberries, strawberries, chopped pistachios and mint leaves on top for a festive touch.
If you are trying to find the perfect gift for the foodie in your family, don't go past Savour's online classes, where there are many festive creations along with more than 400 step-by-step video tutorials and downloadable recipes.
Click
here
for more information.