April 26 – May 3, 2012
SA's Biggest Gastronomic Festival
Some of the biggest names in the Australian food industry will converge in Adelaide and regional South Australia for Tasting Australia this year. Celebrity guests will include George Calombaris, Guy Grossi, and Justin North amongst many others such as Maggie Beer, Poh Ling Yeow, and Anna Gare.
"It's eight days of collaboration with an amazing array of international and Australian chefs in which we share not just food, but our knowledge and passion with the public," claims iconic South Australian foodie Simon Bryant, from former ABC television program "The Cook and the Chef".

"Rich and enticing sights, flavours and atmosphere come together to create a distinctly South Australian food and wine event that should not be missed," remarks The Minister for Food and Tourism, Gail Gago, "Tasting Australia remains the pinnacle networking event for the food industry to engage budding foodies and the general public."
Featured events will include Feast for the Senses, Kids in the Kitchen, Miele Chefs' Showcase, and Selector Word of Mouth. It promises to attract 50, 000 people and is the perfect opportunity to eat, drink and be merry with industry professionals and other festival-goers.
Start Tasting Australia with Your Heart on Your Sleeve
Hearts of the Harvest launch dinner - Thursday, 26 April at 6:30pm
From the Tasting Australia Press Gallery:
Celebrity chef and OzHarvest ambassador Matt Moran and SA's very own Poh Ling Yeow will host a delectable dinner later this month that will not only showcase regional South Australian produce but help feed Adelaide's disadvantaged.
The Hearts of the Harvest dinner – the first evening event to kick off the renowned Tasting Australia calendar – is set to be a feast for all senses – with live tasting stations and a four course tasting platter menu created by chef Tony Hart of the Intercontinental and Rebecca Sullivan of Dirty Girl Kitchen. The InterContinental's ballroom will be transformed into an autumn harvest spectacular complete with long farmyard style table settings to celebrate the generous nature of South Australian regional cuisine.
OzHarvest Ambassador, Matt Moran, said he's looking forward to coming to Adelaide for Tasting Australia and also supporting the Tasting Australia's Official Charity at the 'Hearts of the Harvest' dinner. "OzHarvest does not only survive on the food industry donating excess produce, but it also needs money and in-kind donations to keep its truck on the road and continue to grow their fleet of bright yellow trucks crisscrossing the streets of Adelaide."
Adelaide's very own celebrity cook, Poh Ling Yeow, said the dinner would provide some gastronomical delights.
"The menu looks fabulous! It focuses on regional and seasonal South Australian produce such as Mutton Tagine with Ancient Grains, Marinated Spencer Gulf Prawns, Oxtail and Beef Cheek Daube with Truffled Mash, and Roast Autumn Vegetables with Pomegranate Molasses," Poh said.
Further details about the Hearts of the Harvest dinner
When: Thursday, 26 April at 6.30pm
Where: The Intercontinental Hotel, North Terrace, Adelaide
Tickets: $150 from Ticketek
More info: 08 8440 2111 or email info@ozharvestadelaide.org
About OzHarvest
OzHarvest Adelaide rescues surplus food from the food industry and delivers this good food to charities who feed people in need. Beginning in January 2011, OzHarvest Adelaide has already rescued more than 300,000 meals, which is the equivalent of 90,000 tonnes of good food. Founded in Sydney in 2004 by Ronni Kahn, OzHarvest also operates in Sydney, Newcastle, Canberra and Brisbane and has rescued more than 10 million meals nationally.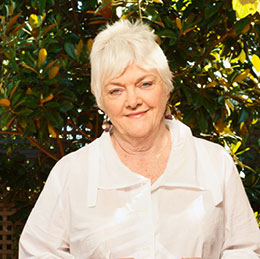 Other Events to Catch - Featuring Stephanie Alexander
Following a whirlwind tour promoting her recently released memoire, "A Cook's Life", Stephanie Alexander is busily attending shows as an advocate for her Kitchen Garden Foundation and their mandate. She aspires to make information readily available and spread the news widely throughout Australia to enable any interested school to partake in the not-for-profit program to benefit children with quality education about growing food and healthy cooking.
Catch Stephanie Alexander at the following Tasting Australia events:
Botanic Garden Restaurant Kitchen Garden Dinner - Fri 27 April
The Rymill Coonawarra Harvest Lunch with Stephanie Alexander - Sat 28 April
Kids in the Kitchen Presented by San Remo - Sun 29 April
Selector Word of Mouth - Sun 29 April