Calendar Date: July 14 - 23.
July is an exciting time of year for locals and tourist alike, making the pilgrimage to the far North coast of New South Wales to celebrate all things food related with Taste Tweed.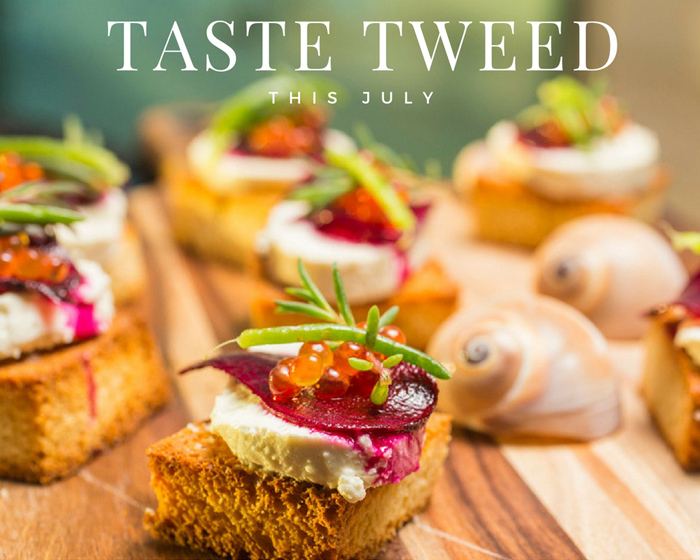 Taste Tweed defines the coastal and regional character of the area by hosting a series of events over 10 days in various locations along the Tweed Coast, Kingscliff and the bordering Hinterland.
Event Manager Jayne Henry is a local advocate of all things community, especially when it comes to the area's produce and food.
"I continue to work in conjunction with our local businesses to develop our event and promote our area nationally and internationally. It is our local businesses that are the core of our community and the future of our children and our shire," she says.
Over the 10 days, experience events like the Friday Night Food Truck meet at Salt Village Central Park, the perfect family friendly event to bring along a picnic rug to relax on whilst sampling tasty street eats.
Those who love to get about and be active are encouraged to join in a walking or cycling tour to explore the area whilst working up an appetite or perhaps join any one of the hands on cooking classes on offer.
For the female foodies who love to shop, join the Ladies Day in Kingscliff, and visit a number of the fashion and art houses whilst enjoying canapes and beverages. The day also includes a light lunch and drink at the Cudgen Headland Surf Life Saving Club.
For an intimate night out, join the Signature Dinner and Winter Wine Event held at Season restaurant on the Saturday. Brought to guests by Peppers Salt Resort and Spa, this event is a decadent 4-course dinner matched with wines, created by Season Chef de Cuisine, Michael Lee and Executive Chef Craig Robertson.
For those whom may be travelling from interstate, the Gold Coast Airport is only a short 20 minutes up the highway from the location of the festival, making for an easy and pleasurably scenic drive along the way. For affordable flight deals, contact info@tastetweed.com.au for information on the latest discounted flights provided by Scoot.
Whilst visiting the area, choose to stay at any one of the world class accommodation options the area has to offer. Our top picks for Kingscliff stays that are centrally located are Peppers Salt Resort and Spa located on Bells Boulevard and Mantra on Salt Beach perched on Gunnamatta Avenue, both offering packages to suit any budget and just a stone's throw from idyllic beaches, the festivals events and activities at your door step.
Ask any local and they will tell you that they live in the best part of Australia, convincing you to return to experience their slice of paradise any time of year, not just through July.
For more information on Taste Tweed, be sure to visit www.tastetweed.com.au.