The Spring Racing Carnival is all about the glitz, the fashion…and the bubbles!
The horse racing is important too – especially the Race that Stops the Nation – however, to be honest, most people head to the races to get glammed up and sip – or indulge – on champagne and wine.
Last year on Melbourne Cup day alone, Flemington racegoers imbibed more than 46,000 bottles of champagne, not to mention the other tipples that took their fancy.
For those of us who can't make it trackside but still want to taste the stars, we've put together one French Champagne and five bubbles to put you in the box seat come Tuesday, November 5.
"Where I come from, you start drinking Champagne at a young age," says Julien Craeye, director of French winemaker Fontayne Selections. "We don't drink it to necessarily celebrate something, but when someone comes over, it's a tradition to pop a cork to welcome the guests."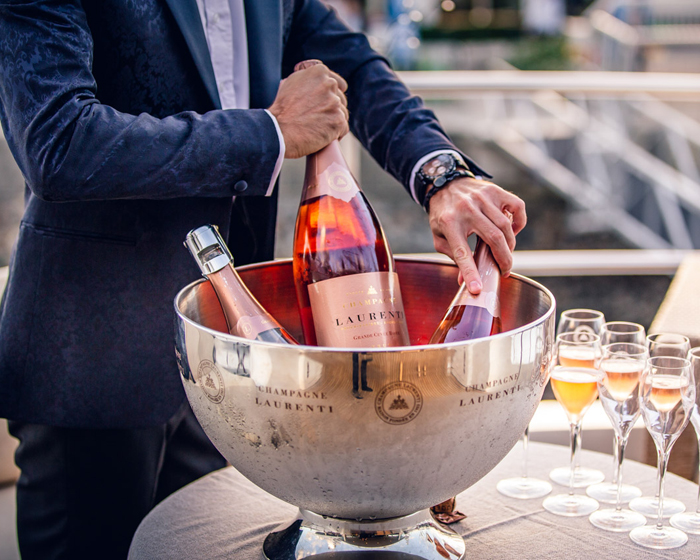 A native of Troyes, the historic capital of Champagne, Julien's young life was spent immersed in the rich wine heritage of the region, where he was raised just a few cobblestoned streets from the famous vineyards and original manors of the Champagne Counts.
Now based in Australia, Julien has turned his energy to introducing a range of premium alcohol beverages to tables Down Under, such as this Grande Cuvee Rosee – which is ideal for celebrating Melbourne Cup in style.
The charm and seduction of this wine is born from blending the Champagne Laurenti Grande Cuvee Brut and red Pinot Noir wine from vines that are more than 50-years-old and cultivated on the best of the Les Riceys region parcels.
The Pinot Noir's dominance gives this Champagne a spicy and peppery nose with hints of ripe raspberries and red fruit jam, extending it with a refreshing hint of liquorice. Aged for three years in Fontayne's cellars, serve icy cold with a soft goats' cheese, artisan crackers and crusty bread.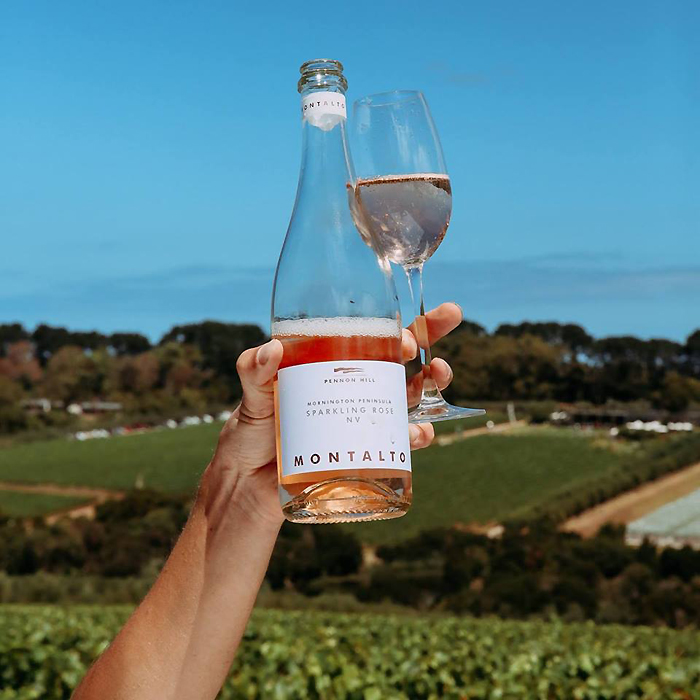 Creating wines of exemplary quality and character, Montalto's three labels – Pennon Hill, Montalto Estate and Single Vineyard range – are drawn from five different vineyards across the Mornington Peninsula.
Situated on Shoreham Road in Red Hill, Montalto's warm and welcoming cellar door is an ideal place to relax and sample award-winning wines, such as Pennon Hill Sparkling Rosé, made from 100% Pinot Noir grapes.
This lightly sparkling Methode Traditionale wine shows generous fruit flavours of strawberry and cream, with crisp acidity and impeccable length, making it perfect for Summer drinking and celebrations such as Cup Day.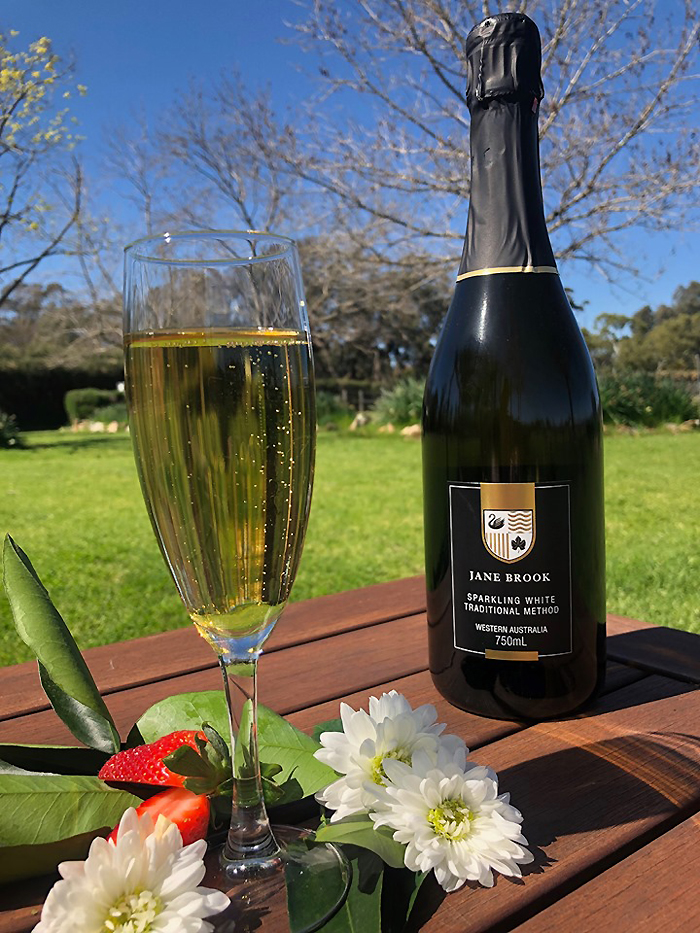 Family-run Jane Brook Estate Wines on Toodyay Road in the heart of the Swan Valley has been producing award-winning wines for more than 45 years, along with fresh produce and picnic hampers available at the cellar door and pantry.
Jane Brook Sparkling White from the Margaret River region is a traditionally made sparkling with a well-balanced palate, delicate fruit characters and a long, clean aftertaste. Semillon, Sauvignon Blanc and Chardonnay grapes have been used to create this sparkling, with mid-straw colour and a nose of Granny Smith apples, tropical fruits and biscuit.
Drink this drop chilled now as an aperitif, celebration wine, or pair with sensational seafood; it can be cellared for up to three years.
Coffs Harbour boutique producer Raleigh Winery + House on Queen Street is an ideal spot to chill out on the deck overlooking the Bellinger River and watch cheeky birds play, while sipping a drop of choice such as this sparkling red Bellarosa Bubbles.
The Chambourcin grape produces a deep-coloured and aromatic wine, which can be made into a dry style, or one with a moderate residual sugar level. Chambourcin is a teinturier – a grape whose juice is pink or red, rather than clear like most red vitis vinifera cultivars.
A versatile wine, try it with grilled fish and roast chicken, all the way up to beef and lamb dishes; making it an ideal choice to serve at your Melbourne Cup party.
James Estate wines are built on a foundation of quality, experience and a sense of 'place' that encapsulates the lifestyle and creative spirit of the Upper Hunter Valley. Spread across multiple sites in the valley, the grapes are 100% estate grown, meaning every part of the process is in the hands of their own experienced and innovative winemakers.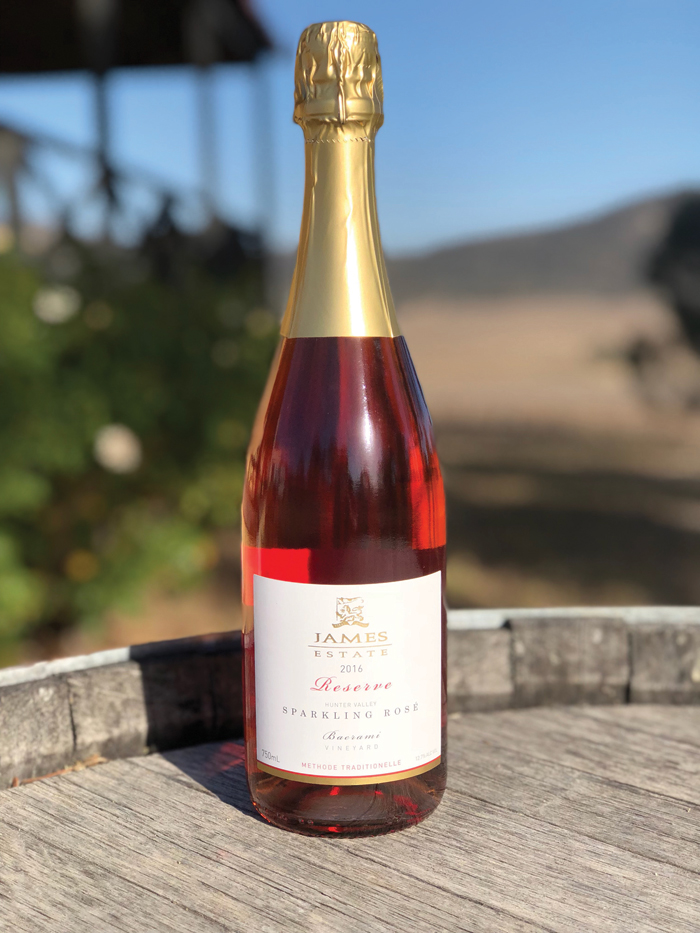 The 2016 Sparkling Rosé is a French-style bubbles, produced Methode Traditionale and boasting a blend of Shiraz, Merlot and Cabernet Franc. These blends give fragrances of strawberries and cream, leading to a rich palate of pink grapefruit, which has developed after ageing on lees for two years.
Refreshing and incredibly versatile, it's the perfect bottle to pop during a Summer picnic, to impress guests at your Cup celebration or next dinner party.
Located in West Gippsland, just 3km south of Warragul township, is Wild Dog Winery. One of the oldest and largest picturesque vineyards in Gippsland, Wild Dog is not only known for its cool climate wines, but also for its stunning views of the Strzelecki Ranges and matured olive plantation, from which they produce virgin olive oil and bottled olives.
Their 2010 Sparkling Pinot Chardonnay is blended from 50% Pinot Noir and 50% Chardonnay grapes. With an aroma of melon and honey, hints of buttery toast and a savoury mix of nuttiness and bread yeast, this sparkling has a fine palate balanced with hints of oyster shells. The fine bead gives the wine a full, rich texture which is sure to satisfy even the most discerning Cup bubbles drinker.
Saddle up with one these bottles during your Melbourne Cup party, any leftovers will be great drinking for Christmas and New Year's Eve.