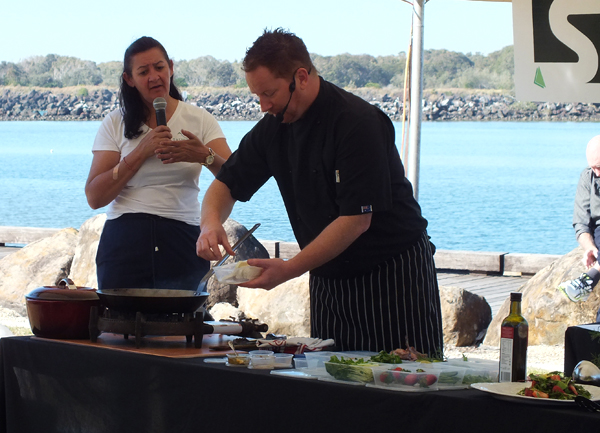 Explore the best of Kingscliff and Tweed Coast's foodie offerings by heading down to the inaugural Taste of Kingscliff and Tweed Coast festival this July.
Running from July 10 - 19, this ten-day festival showcases a series of food-inspired, family-friendly beachside events throughout the Tweed area, with a focus on the region's fresh local produce.
The festival will open at Babalou on Friday night for an evening of cocktails and canapés along with guests, Chef Shan Tan as well as writer and food personality Maureen Ow before moving to their signature event on Saturday called Taster@Salt which will include an array of local produce, products, food tastings, cooking demonstrations and expert commentary in the Taste of Asia tent. Rub shoulders with award winning celebrity chef Steven Snow from Fins along with local icons such as Craig Scott from Tumby Sauces and cheese-maker Debra Allard.
For wine buffs, Peppers Salt Resort & Spa is holding Wine Wars on Saturday July 11 where winemakers from Brokenwood and Rymill will go head to head with two masked wines poured in accompaniment to three featured dishes on a five course degustation menu. Seats at the Wine Wars Dinner are only $155pp and bookings are essential as spaces are selling out fast. See their website here.
The festival will conclude at Tweed's seaside picnic on Jack Evans Boat Harbour, an outdoor fiesta that will feature market stalls, local chef demos and live entertainment, making it the perfect family day out.
For more information and to book ticketed events, head to their website here.