Bubbles lovers rejoice…
Louis Pommery England
has just launched the first English Terroir sparkling wine by a major Champagne house.
Furthering its reputation as an industry leader and the second-largest Champagne group in the world,
Vranken-Pommery
has sites in Champagne, Provence, Camargue, Douro and the UK making it Europe's leading winegrower.
Louis Pommery England is produced from distinctive vineyards in southern England near Hampshire, where Vranken-Pommery put down roots in 2014. The same vein of chalk that runs through Champagne is evident here, offering the perfect environment to develop an exquisite sparkling wine.
This impressive and unique Louis Pommery Brut England NV is now available on the Australian market and its blend of predominantly Chardonnay and Pinot Noir grapes, with a small proportion of Pinot Meunier, is sure to tempt discerning palates.
Made following the traditional method under the surveying eye of Champagne Pommery Chef de Cave and head of winemaking for Louis Pommery England Clément Pierlot, every drop of this sparkling wine boasts clarity and brilliance.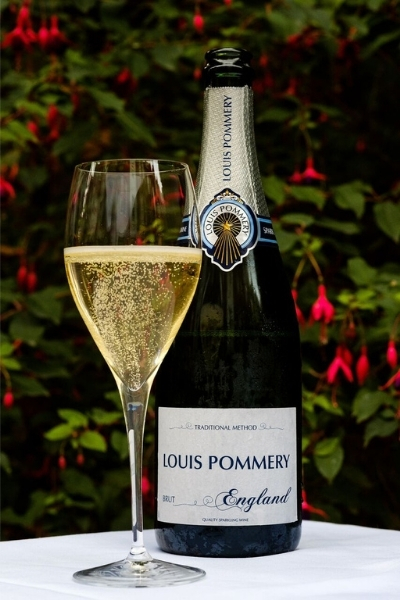 "As we are the first Champagne House to release an English sparkling wine, we often find that Champagne and English sparkling wine are compared," he tells AGFG.
"However, I believe it is not effective to compare the two. Champagne is rich from centuries of history; its terroirs have been defined and cultivated for a very long time. For English sparkling wine, this is still under development, however we have a profound respect for the Hampshire terroir.
"The wine's intrinsic characteristics, frame, texture and aromatic signature are linked to the Terroir and transcend its simple effervescent character. We are able to utilise our centuries-old expertise from Champagne and bring it to England – this is a huge advantage".
Louis Pommery Brut England NV has characters of green apple, fresh lemon and lime, along with honeyed stone fruits and well-integrated bubbles for a delightful saline finish.
At first glance, the colour is a scintillating pale yellow and on the nose it is fresh with a finesse from the emerging aromas of lime. This finesse is beautifully coated in the second nose with aromas of blackcurrant and white fruit, topped with a hint of honey.
The finish is long and sapid, without harshness, with a well-controlled dose conceding no sweet sensation.
This excellently-balanced English sparkling wine can be purchased via
Qantas Wine, Vintage Cellars, Dan Murphy's
online and a great selection of fine wine stores across the country.