By David Ellis from vintnews.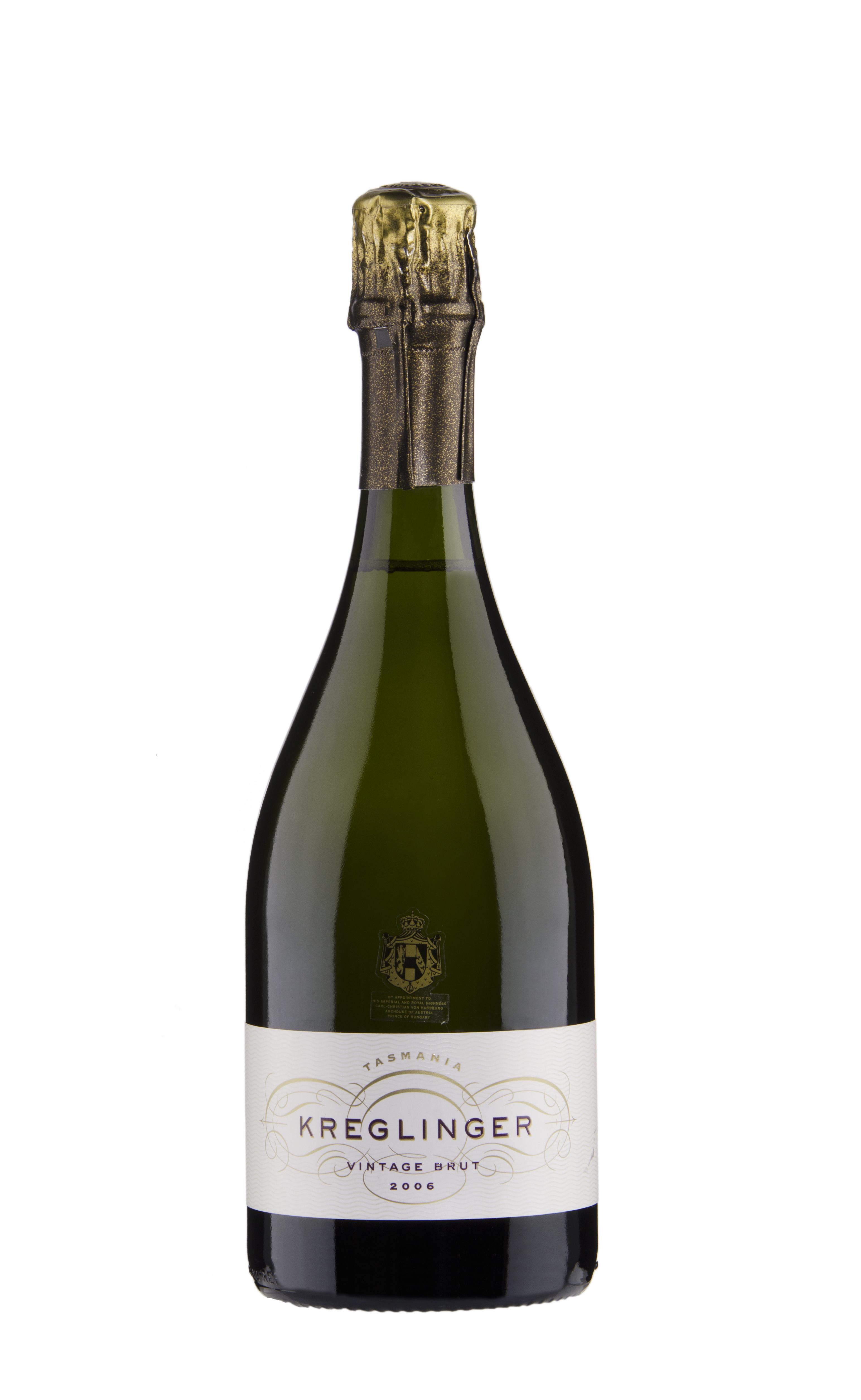 G and C Kreglinger is one of Belgium's most-respected wine companies since its founding in Antwerp way back in 1797 as the country's first licensed wine traders, and what many don't realise is that it's been around in Australia since 1893.
However, it traded here as primarily wool exporters, not getting into winemaking and marketing until 2000, firstly in South Australia and a year later in Tasmania when it bought a majority ownership in Pipers Brook Vineyard and Winery in the State's north-east. It was this purchase that led to it also creating its own exceptional cool-climate, limited-production and super-premium Kreglinger sparkling wine range.
Just released from this range is their 2006 Vintage Brut that was made from Pinot Noir and Chardonnay off a vineyard in Tasmania's north-east dedicated 100% to sparkling wine production, and whose low yields reward with significant increases in fruit aroma and flavour. This in turn carries through on the wonderfully creamy palate with its abundance of citrus, brioche and French pastry flavours.
Pay $55 for this really outstanding Tassie drop to enjoy over the festive season with such party-room treats as oysters, caviar and delicate sushi or sashimi.
One to note: if you like a good lamb roast, or just good ol' lamb chops off the barbie, a great wine to spoil the family with as you enjoy these great lamb-and-wine get-togethers over the coming holidays, is a Voyager Estate 2011 Cabernet Sauvignon Merlot from Western Australia's Margaret River.
88% Cab Sav, 8% Merlot and just a touch of Petit Verdot to round it out, this is a rich and flavoursome wine that's been almost tailor-made for enjoyment with lamb: it has wonderful sweet dark- and red-berry fruit flavours to the fore, suggestions of bayleaf for a touch of savouriness, and is rounded out with finely-grained tannins.
It's $70 a bottle for that special festive family occasion, and if you're not into lamb, match it up with a Black Angus beef fillet with wild mushrooms and baked vegies.