Unlock the Mystery at Tasmania
Here at AGFG we have been talking a lot about truffles lately, with Truffle Kerfuffle just passed, Tasmania is giving foodie's and curious minds another opportunity to unlock the mystery of the Black Perigord Truffle.

Tasmania will be running a month long series of events, master classes and experiences in Launceston Tasmania, home of Australia's very first Black Perigord Truffle in 1999. Working with Coyote Events, Tamar Valley Truffles, the Tasmania Truffle Festival and TasTAFE, AGFG hopes to bring this mysterious ingredient to the understanding of a wider audience.
The festival will launch on June 29 at the Tasmanian Truffle Season Gala Launch, which will be a cocktail event with truffle infused canapés, fine Tasmanian wine and entertainment at the Gallery within QVMAG Royal Park. Tickets can be purchased here.
Without understanding how to use truffles, many think it's an expensive ingredient that can't be added to home cooking, this year we are determined to show you how to use truffles in a way that enhances your cooking experience as well as the quality of any dish. Everyone should be able to enjoy the flavour that truffles give to simple dishes such as eggs, mushrooms, pasta, potatoes, risotto and Jerusalem artichoke.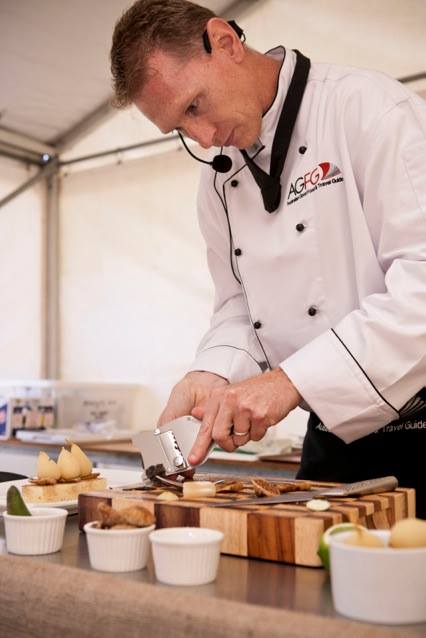 AGFG's resident chef Shawn Sheather will be hosting a Truffle Masterclass on July 6, which will be your chance to learn how to prepare truffle delicacies which will delight and impress any dinner guests. All attendees will receive our AGFG e-book "Truffle: A hedonistic recipe collection," which will showcase simple but delicious recipes you can take with you after the masterclass and try at home. Tickets to this event can be purchased here, don't miss out tickets are going fast!!
For those inspired chefs, chefs in training or experienced masterchef wannabees, Shawn will be hosting a hands on Industry Masterclass on July 7, held at TAFE, Tasmania Launceston's training kitchen. This will be a hands on and interactive session with a chef that has had extensive restaurant and festival experience in preparing and presenting truffles. This class is limited to 20 positions so get in fast – here!
If you'd like to try your hand at cooking up some amazing Truffle dishes, our AGFG Shop has secured some fresh truffles which you can order now.