AGFG talking to Peter Kuruvita on his new venture: Noosa Beach House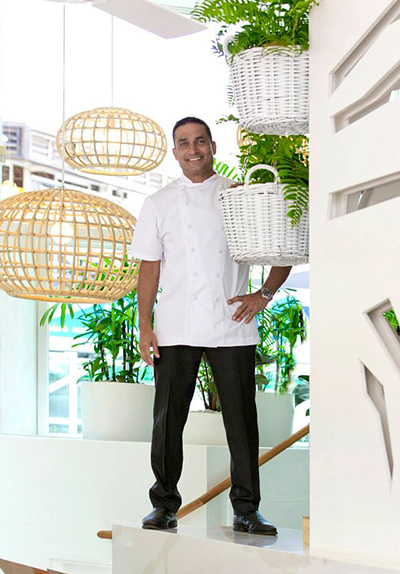 One of Australia's most acclaimed and well-regarded chefs, Peter Kuruvita is bringing his excellence to Noosa with the opening of Noosa Beach House Peter Kuruvita, his new restaurant and bar that recently opened on Friday 17th May 2013.
AGFG had the pleasure of catching up with Peter to talk about his new restaurant and what he hopes to achieve in the future. As Noosa Beach House now sits on Hastings Street where the old Cato's once was, Peter has stepped into one of Australia's most renowned foodie destinations.
Peter said that the relaxed vibe of Noosa Beach House makes it the perfect place for his style and the sort of casual restaurant that will keep on growing.
"The casual holiday vibe will be complemented by a tasty all-day lunch menu. My team and I have been excited to meet and discover local producers who will provide produce for the restaurant," said Peter.
Noosa Beach House is the perfect additive to a 5 star refurbishment that Sheraton hopes to accomplish over the next 2 years. A simple a la carte menu with fresh seafood, chicken and a Mexican flare. Crustaceans, black pepper curry leaf and cracklings of grapefruit will also make an appearance on the menu.
"We will even be doing a continental breakfast at the front of the restaurant; desserts will come straight from the kitchen. We will have one menu with numerous items that are homemade, fresh and filling. Everything will perfectly pair with your favourite drink of choice from our extensive wine and cocktail list," said Peter.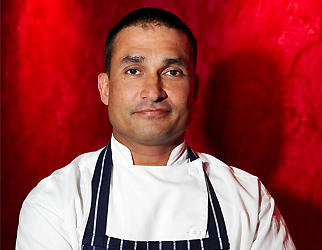 Although Peter has worked extensively on the TV he finds that it takes too much time away from his family and he still enjoys running and being in restaurants.
"I'd love to live in the Noosa area and the Sunshine Coast. This is the perfect spot for my restaurant, it suits Noosa, it's uncomplicated and people can come with their kids and remember it and have a great day."
Peter went on to explain that his produce will be as local as possible, so much so he has his team growing different produce in the area for use in the restaurant.
"Everyone has to push themselves further; I need suppliers to step it up and send exactly what I want, I know it is based on what's available and local but I encourage them to grow something different and look further – everyone has bent over backwards to get Noosa Beach House up and running to the consistent service and standard that is needed."
Noosa Beach House Peter Kuruvita will embrace the simplistic but fantastic dining culture, Peter Kuruvita style. Open 7 days from 10.30am till late, the restaurant will offer a lunch menu, all day dining bar menu and transform itself at night time into an intimate restaurant and cocktail bar. The restaurant also features a private dining room, cocooned for privacy and seating up to 12 people, it provides diners a luxurious space to enjoy all that Noosa Beach House Peter Kuruvita offers.
The restaurant will open from 10.30am and open till late. Reservations can be made on 07-5449 4754. For more information visit www.peterkuruvita.com or Facebook.com/noosabeachhouse