From eating guinea pigs in Peru to minced squirrel in Laos and fermented stinky tofu in Taiwan – there is not much on a plate that German-born Chef Bjoern Schorpp hasn't tried.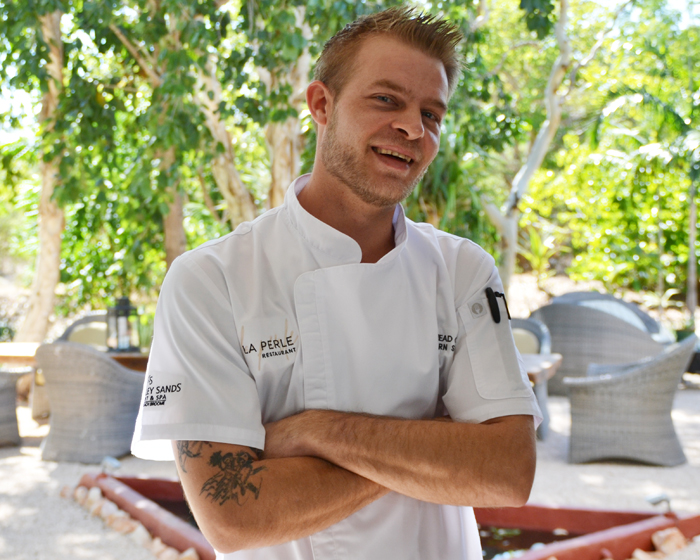 Now on the pans as Head Chef at La Perle restaurant in Broome, it is quintessential French cuisine with a tropical twist that Bjoern brings to the table. Nestled in Kimberley Sands Resort and Spa, La Perle is named for the iconic pearl acclaimed the world over as a gem and food source – the meat of which is a menu highlight at the restaurant.
"I believe La Perle fits perfectly into the Broome dining scene, which is such a diverse mix of cultures and cuisines like no other place in Australia," Bjoern says. "You will find German, Chinese, Vietnamese, Japanese, Indian, Italian and Egyptian food here – from quick eats, casual restaurants and food trucks to fine dining all in one place.
"What we want to achieve is to combine the best local ingredients with one of the classic cuisines of the world. With our beautiful open-air setting within the resort next to the blue light pool and bush on the other side, white tablecloths and attentive service, we aim to create a dining experience like no other in Broome."
It was far from Western Australian shores that this Chef grew up, hailing originally from a small town called Grieth on the banks of the Rhine River in the German countryside, directly bordering the Netherlands and surrounded by farmland and forests.
In the local fields, farmers would grow all sorts of vegetables and fruit and during the Summer you would find Bjoern and his friends in the fruit orchids snatching cherries, apples and strawberries; or fishing for pike, perch and eel in the river.
"Growing up in such surrounds created a close bond between myself and the land, which gave me a good understanding of seasonal fruit and vegetables, as well as how to use them and the importance of freshness.
"I can really say that I had the best childhood a kid could ever have."
His first cooking memories revolve around baking cakes from scratch without a recipe at age 13, as a surprise for his mother and that love of the sweeter side of cooking has never left him.
"I believe that as desserts are the last course guests will see, eat and remember, they must be special and achieved perfectly. And who doesn't like sweets?"
Ambitious and only wanting to learn from the best, Bjoern sought out the best restaurant in his home area when looking for an apprenticeship, finding a small French establishment willing to take him on. He realised that 80% of the cooking techniques he was learning were French and once completing his apprenticeship he moved on to work for Michelin-starred restaurants in Europe.
For the next 18 years, he continued his journey at venues around the globe including Hong Kong, Japan, Cambodia, Canada, New Zealand and Australia – where he is now a permanent resident. During his travels, he has tasted many strange and outrageous dishes, that turned his stomach upside down.
"Top of the list has to be fermented stinky tofu in Taiwan. It took a few laundries to get rid of the smell on my clothes and my taste buds took weeks to recover. If it wasn't for my profession, I would never have eaten it, as all your senses tell you to avoid it from the moment you smell it 150 metres down the road."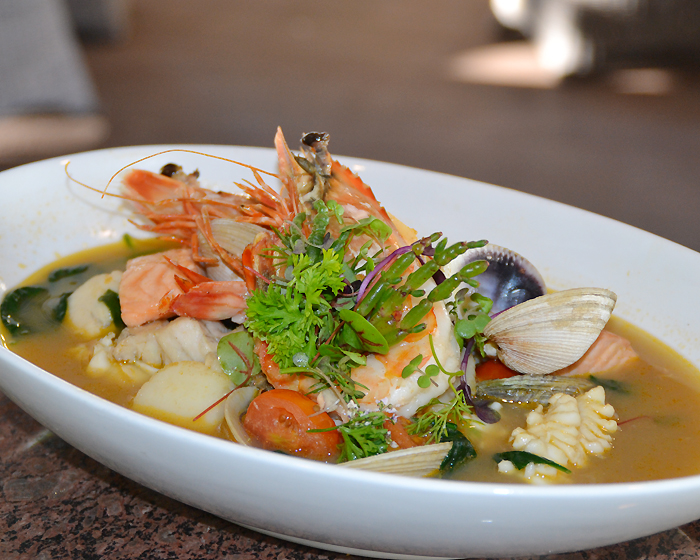 In contrast, a bouillabaisse takes some time to cook but it's well worth the effort, once you enjoy the first spoonful of this delicious classic fish soup. Invented by the poor fishermen of Marseille using leftover catch, the bouillabaisse has surely become one of the most timeless French dishes of all time and Bjoern's version is no different.
"With all the amazing local seafood available in WA, it was clear to me that it must be on the menu - not cooked with the leftover catch of fishermen anymore, but rather with high-quality seafood. It has become our signature dish at the restaurant," he says.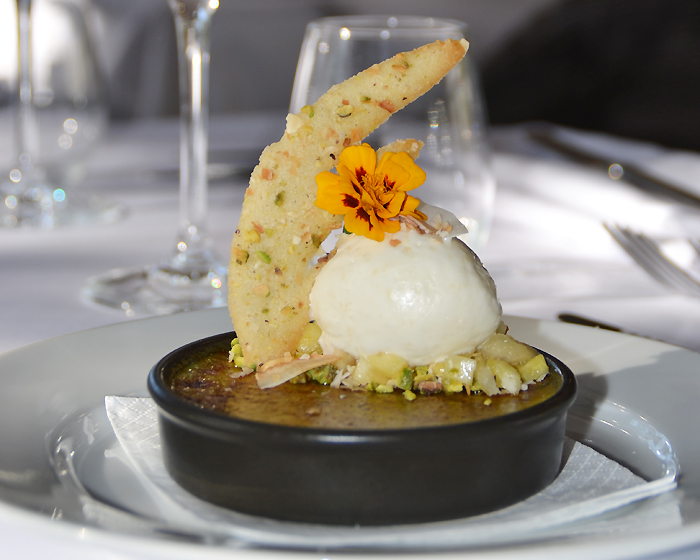 Another iconic French dish loved and known by all is crème brulee and Bjoern's recipe pays homage to La Perle's tropical location.
"I started experimenting and found that pandan, coconut and pineapple sounded very tropical to me. The nutty pandan flavour, coconut and fruitiness of the pineapple makes a great combination and fits right into Broome's climate, or anywhere on a hot Summer's day."
While he only cooks French food at the restaurant, surprisingly Bjoern mainly dines on Cantonese food at home, as his wife is from Hong Kong and usually dishes up come meal time.
"As much as I cook with expensive and high-quality ingredients at work, I do like to eat a good meat pie from the butcher, from time to time."
As for the future, Bjoern, unlike other Chefs, has no plans to open his own restaurant – rather he would seek an opportunity as an Executive Group Chef, or in the kitchen of a multi-outlet establishment. As long as he continues to grow, learn and stay healthy, he will be happy. Bon sante Bjoern!