"This is simple food made majestic…. Southern-ness is my culture, and it's what this book is all about – where I come from, how I eat and how we entertain our guests and ourselves." ~ Brad McDonald.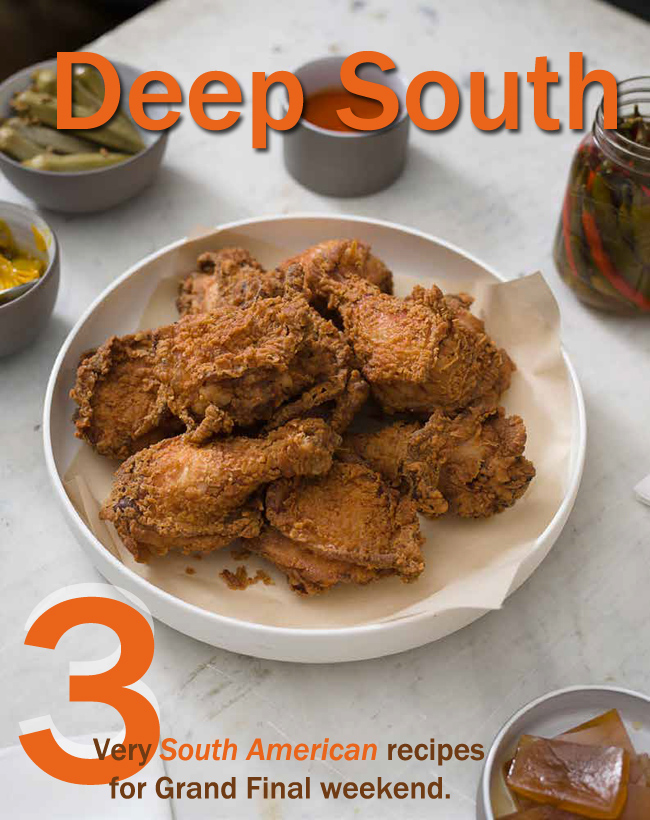 Southern Fried Chicken with Green Tomato Gravy, p 158.
Written by Mississippi born and raised Chef, Brad McDonald, Deep South is all about the food Brad grew up with. Coming from a family of farmers and carpenters, Brad was no stranger to hard work and long hours, so naturally, the tiresome exertion of becoming a Chef didn't deter him from honing his skills in a new found craft.
Moving abroad to London to further his career, Brad found that cooking what he knew best – southern comfort food, was what made him feel like he could create a home away from home and this is what he brings you in his new book. Each region Brad cooks from is given a nod of authenticity, he applies the mentality of his southern upbringing to sticking to the recipes and techniques tried and tested throughout time. There is a saying in the South, if it ain't broke, don't fix it, and this seems to apply to their food also. Deep South will warm the cockles of your heart, offering an abundance of honest, home comfort cooking that will leave even the city slickers asking for the recipe or better yet, telling you it tastes like their grandmother made it. What Southern cuisine lacks in refinement and precision, more than makes up for with its bold and colourful spice filled flavours and comforting touches.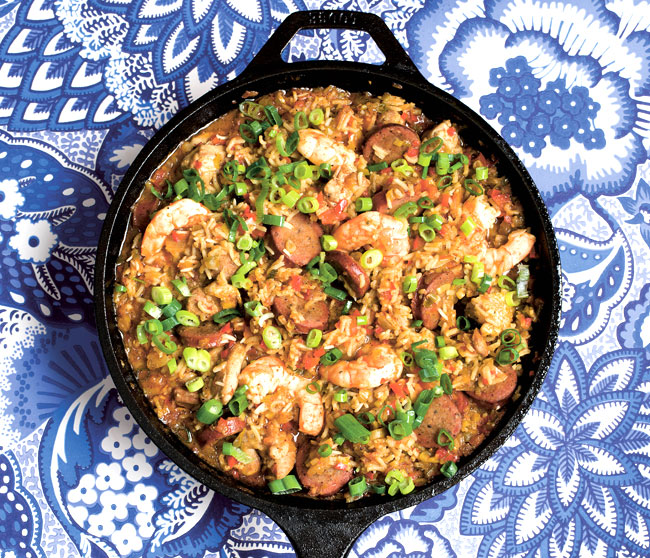 There is no lesson that screams louder from this book than the importance of enjoying and sharing food with loved ones. Most southern recipes make for generous servings with the opportunity to store the left overs ready to be enjoyed again by the family the following day. This technique is shown by no greater example than Brad's jambalaya. A one pot wonder designed to serve and share straight from the table. This dish packs a serious flavour, with its cured sausage, fresh seafood and secret ingredient of Tabasco sauce.
A southern cookbook would not be complete without a ridiculously crispy fried chicken recipe. The Southern fried chicken with green tomato gravy springs to mind when thinking of authentic Southern cuisine. Brad gives extra tips on getting the crunch to an optimal level by keeping your oil a little lower than normal in order to find the perfect timing ratio of done-ness to gorgeous golden-brown crunch.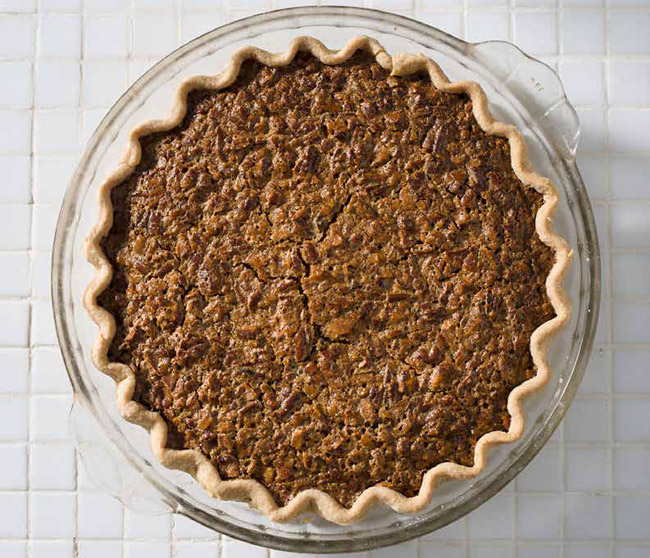 Learning life lessons from his Dad while cooking freshly baked pecan pie are moments Brad holds dear to his heart. He describes this dessert as a particularly defining connection to southern cooking and reminisces of Christmases past having pecans crowd the benchtops to dry. This recipe gives the pie a chewy, nougat texture with hidden techniques which you just don't get with other pecan pies.
Deep South is more than a themed cookbook. It is a showcase of a way of life, it's a personality identified by food and a cultural movement back to a time of simplicity. From its Creole and Cajun roots to the dishes of rural Mississippi, corn bread for any occasion, do it yourself pickles and collard greens, Deep South can help anyone draw on their Southernness, even if it's only for one meal.