"I'm a firm believer in the human need for joy – and let's be honest, life would be very bleak without a touch of sweetness from time to time. This book is for those times." – Greg Malouf.
Nothing makes people's eyes light up the way desserts do. For all that Chefs like to focus their energies on the savoury components of a meal, they know in their hearts a significant number of diners would skip straight to the dessert menu before choosing.
Few of us can resist the simple pleasure of a sweet treat, whether it's a slice of cake with our morning cuppa, a sneaky square of chocolate or an indulgent delight to complete a special occasion meal.
In their eighth cookbook 'SUQAR', Greg co-authors with his first wife, Lucy Malouf, to explore life's small pleasures and celebrate the sweet desserts of the Middle East. Widely acknowledged as the master of modern Middle Eastern cooking, Greg divides his time between Melbourne, London and the Middle East; while Lucy is an award-winning food and travel writer and experienced food editor.
There's as much pleasure to be had from preparing and sharing a batch of cookies, a jar of jam or gift bag of homemade caramels as there is in the actual eating; and no more so than in the Middle East, where delicate desserts, flaky pastries and spiced cookies epitomise the region's spirit of sharing, generosity and abundance.
With more than 115 beautifully photographed recipes, SUQAR draws on Greg's Lebanese heritage and the Malouf's extensive travels around the area - showcasing exciting and evocative ingredients like cardamom, cinnamon, saffron, honey, pomegranates, figs, tahini and creamy labneh.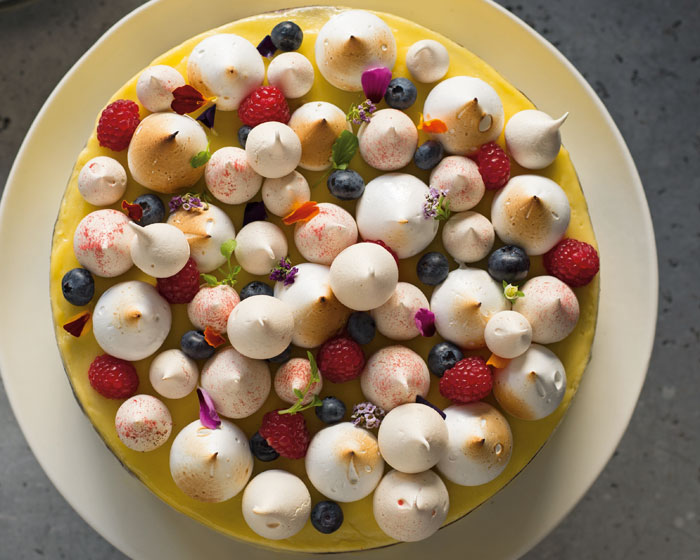 In recent years Persian love cakes have had a big moment in the sun and Greg was amused by the idea of creating his very own Lebanese love cake. Utilising some of the definitive flavours of his childhood – cardamom, rose and lemon – he pulls out all stops on the glamour front with this spectacular dessert.
The cake is a moist lemon-scented white chocolate sponge, with lemon mousseline icing, Italian meringue and fresh berries for decoration. As Lucy's husband George says: "This cake is more than a two-slicer!"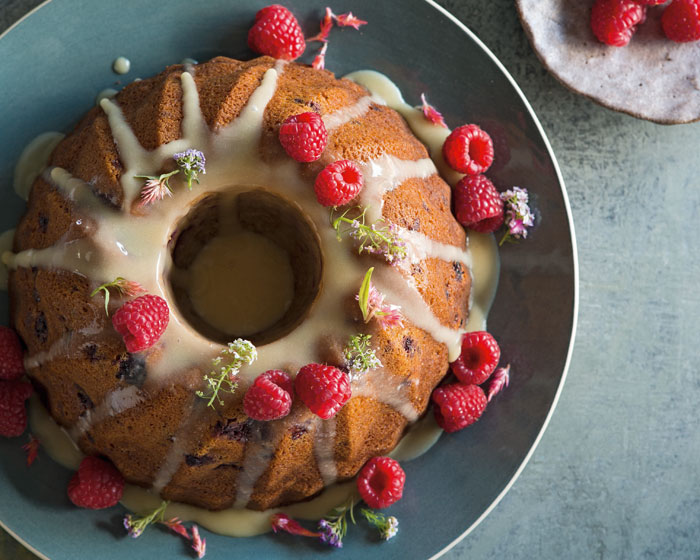 Many eastern Mediterranean and Middle Eastern cakes include yoghurt, both for flavour and moistness. The Maloufs' recipe for raspberry and yoghurt Bundt cake with maple glaze, uses sour cream or yoghurt to achieve the same result and would be a stunning addition to any table this festive season.
Using frozen raspberries means it is easier to chop them up, creating flashes of sharp sweetness that speckle the tender cake batter. If you don't have a Bundt tin, use a ring pan or regular circular tin, but these will take a few minutes longer to cook in the oven.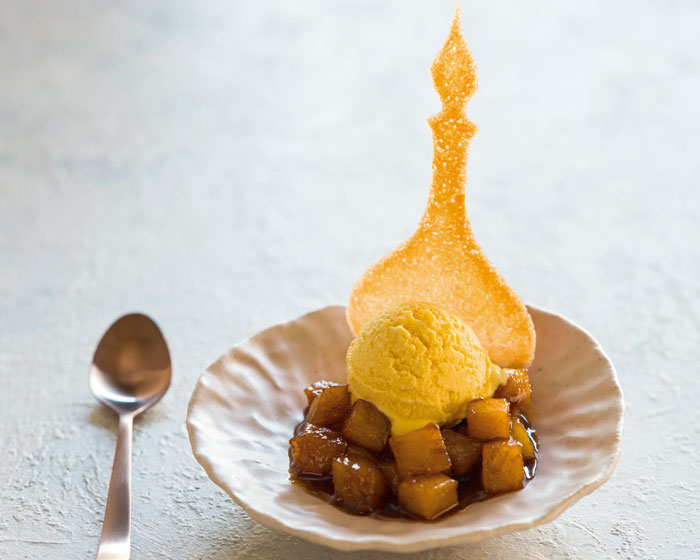 With heady notes of aniseed and cinnamon, Arabic five-spice works wonderfully well with pineapple, especially when infused into a warming rum caramel. This spiced compote is surprisingly versatile as the pineapple can be used as a filling in sweet tarts and pastries as well.
For a slightly more elaborate dessert, add saffron or vanilla ice cream and a crunchy component such as cardamom fritters, or orange-cardamom wafers.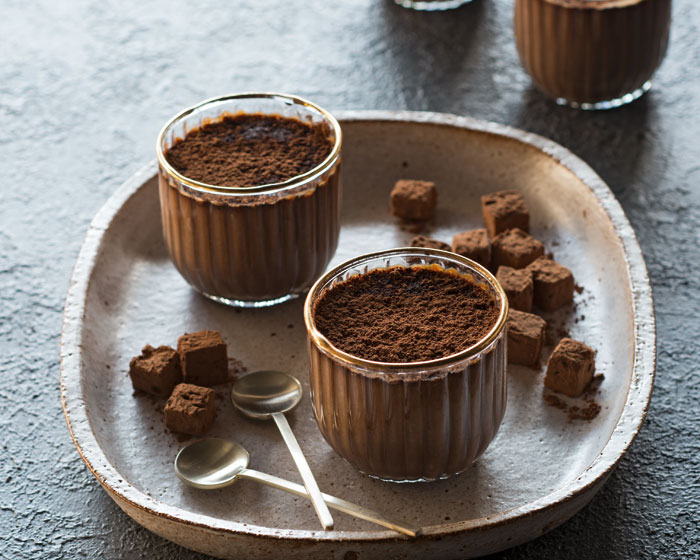 Those craving something super luxurious won't go past Turkish coffee petits pots with chocolate marshmallows. Here, a classic French chocolate pot is flavoured with cardamom-scented Turkish coffee (available from Middle Eastern grocers) for a rich, creamy and distinctly Oriental result.
Serve with little chocolate marshmallows and a jug of cold, runny cream, which each guest can puddle into their own personal pot.
SUQAR is the definitive modern day take on divine desserts, pastries, confectionery, cakes and puddings, melding ancient traditions with modern influences in true Malouf style.
"These desserts are the coming together of many influences – some sprang from menus past and cried out to be included, others have been dreamt up especially for this book. They are absolutely the things I love to eat myself and they never stray too far from my soul," Greg concludes.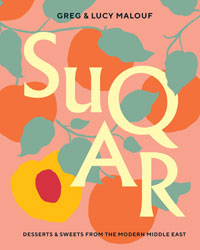 This is an edited extract from SUQAR by Greg & Lucy Malouf published by Hardie Grant Books RRP $65 and is available in stores nationally. Photography by © Alan Benson.