By Leigh O'Connor.
Ben Achurch almost stumbled into the hospitality industry after moving to the Gold Coast when he finished high school and didn't have a job.
"My Mum called me and said there was a bakery up on Mt Tamborine looking for an apprentice. She said if I went into baking, I could still surf during the day! So, I did," he tells AGFG.
Rather than wiping out, Ben has gone on to hang ten at some of the best restaurants around and now finds himself riding the rails at Chef-hatted
Bella Venezia
on Mooloolaba Esplanade in Mooloolaba, where he is in charge of the kitchen.
Finishing his pastry apprenticeship at the Gold Coast casino and becoming bored with being stuck on production, Ben started watching the first season of 'Kitchen Nightmares UK' with Gordon Ramsay and confesses to thinking Gordon was 'the man'!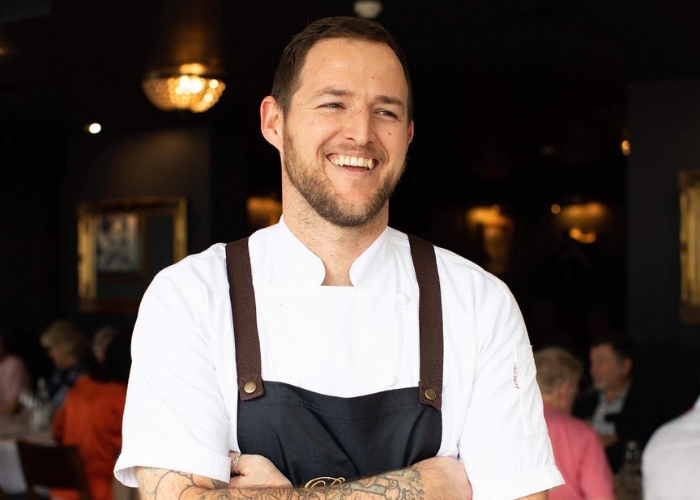 Deciding he wanted to become a Chef, Ben worked his way around the Gold Coast for a few years before heading to London to work in a Japanese ramen bar in Soho, the Mayfair Hotel and a restaurant under Chef Lee Cadden in Ealing Common.
Moving back Down Under, Ben worked on the GC, in Bundaberg and Noosa before taking over as Executive Chef at Bella Venezia, which won its first AGFG Chef Hat this year.
Prepare for a tantalising journey of Italian dining at this popular hot spot at Mooloolaba's Pacific Beach Resort. Calling this iconic precinct home since 1983, the restaurant offers several dining options, from plush blue velvet seating and red velvet booths to tables overlooking the beautiful Esplanade and alfresco Champagne-garden dining.
With a style of making food that tastes and looks good, Ben's feature flavours these days involve pickles and citrus.
"There's something pickled on most of my dishes and you may not notice, but almost everything I cook has some type of citrus juice or zest in it."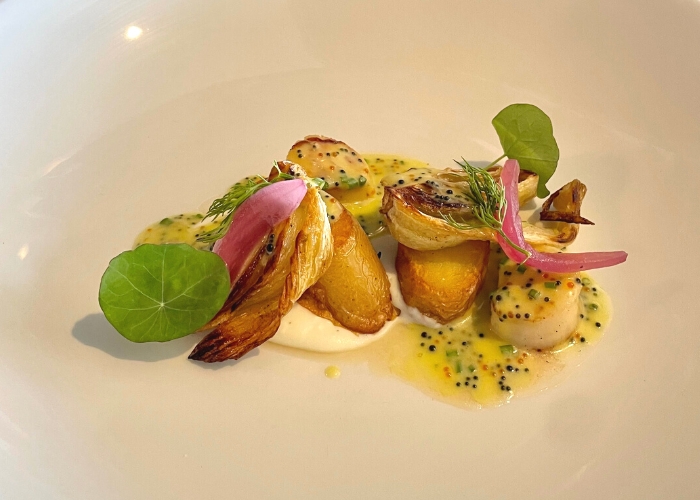 While he definitely makes sweet music in the kitchen, in his other life Ben plays guitar in a heavy metal band…Welcome to the Jungle – cooking jungle that is!