By Leigh O'Connor.
Australian restaurants offer a plethora of dining experiences…you know the ones – where you know you are going to eat pizza, pasta or steak and that's what you get.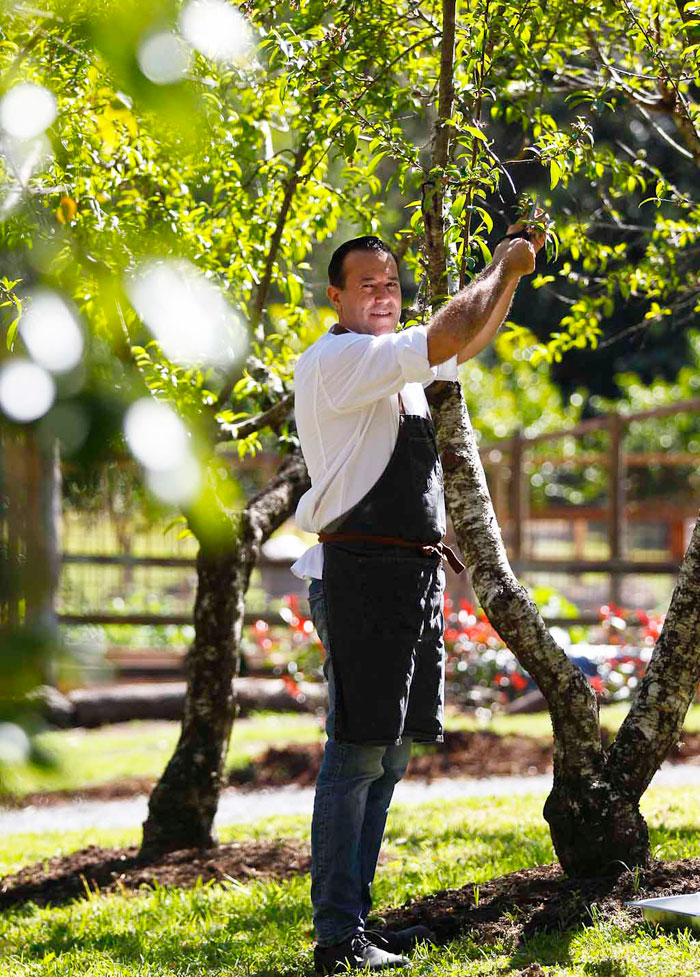 Head Chef Meyjitte Boughenout.
Songbirds on Mt Tamborine in the Gold Coast hinterland offers something completely different, taking diners on a culinary journey of discovery at the hands of Head Chef Meyjitte Boughenout.
Recently awarded two Chef Hats by AGFG, Songbirds is the GC's highest awarded restaurant and Meyjitte says the surroundings and cuisine create an ambience that guests embrace and remember; alongside a commitment to excellence from the new ownership since purchasing the restaurant six months ago.
It is Queensland dining done differently: authentic, rule-breaking, fun and always delicious, from a menu championing the abundance of local ingredients on the restaurant's doorstep. With six rainforest villas on site, Songbirds is also the ideal romantic getaway for any time of the year, including Valentine's Day.
"It's been my dream to create a unique fine dining experience that showcases and celebrates the beauty of the amazing Tamborine Mountain and allows us to serve interesting food that we're really passionate about," Meyjitte explains.
"We want to experiment and have fun with food and take our guests on the journey with us."
This French-born Chef has an incredible resume from working in some of the finest restaurants in Europe to operating successful fine dining restaurants in Australia, such as Absynthe in the iconic Q1 on the Gold Coast.
After taking a well-deserved break to refresh and recalibrate, Meyjitte turned his attention to Songbirds where the history of the venue, complexity and garden-to-plate philosophy called him back to the kitchen.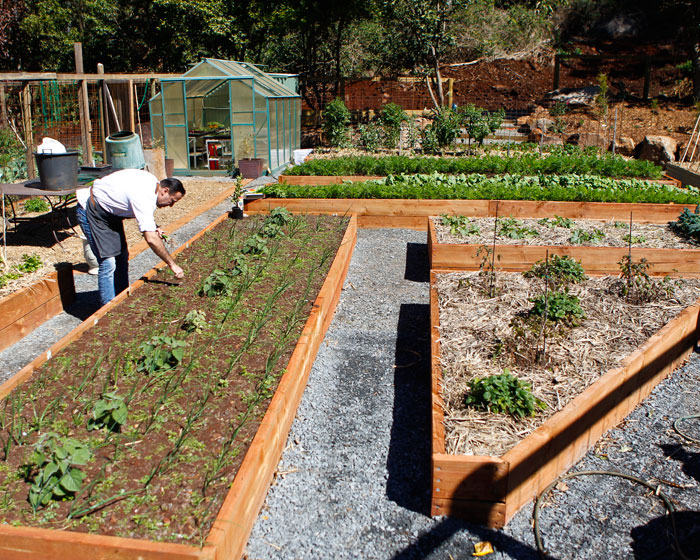 Meyjitte in Songbirds' kitchen garden.
He says it is simply essential these days for restaurants to grow their own produce and have their own kitchen garden.
"It is part of dining demand today, to know the source of the ingredients. Translating this to the plate is a balance between Chef's need and the gardener's inspirations."
Songbirds is all about letting go and giving yourself over to the surrounds - unplug and immerse yourself in the entire experience – the sights, tastes, smells and sounds that are all around you.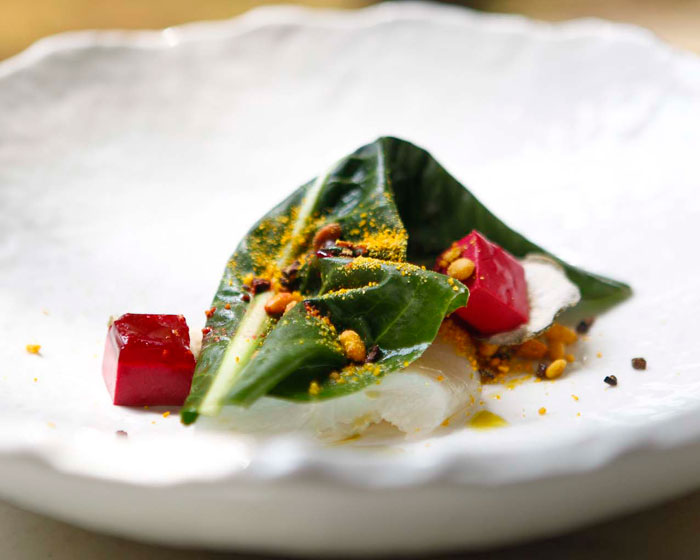 John Dory topped with a combination of citrus and chocolate crumb with beetroot tofu.
Bringing this to the plate is Meyjitte's job; expect to taste a la carte options such as confit alpine salmon, ginger and Parmesan, or duck two ways with an orange and vinegar reduction.
Who better than a French Chef to ask for a Valentine's Day dessert recipe to spoil your special someone at home?
Meyjitte delivers with these vanilla and raspberry Valentine hearts, which can be made with frozen or fresh berries and good quality ice cream. The raspberries are filled with balsamic paste and set atop raspberry coulis hearts, with a delicate scoop of ice cream on the side… just wait for the magic to happen!
Reluctant to put forward any trending ingredients for 2020, he cooks whatever he feels like cooking; Meyjitte is more intent on putting the Gold Coast and Mt Tamborine back on the Australian culinary map and inspire young Chefs to follow suit.
Just don't expect to taste culinary masterpieces if you visit Meyjitte in his own surroundings: "I never cook at home," he confesses.