As Justin North heads to Lake Crackenback to once again host a spectacular celebrity dinner, we thought we would ask him a few questions about his new position at Hotel Centennial.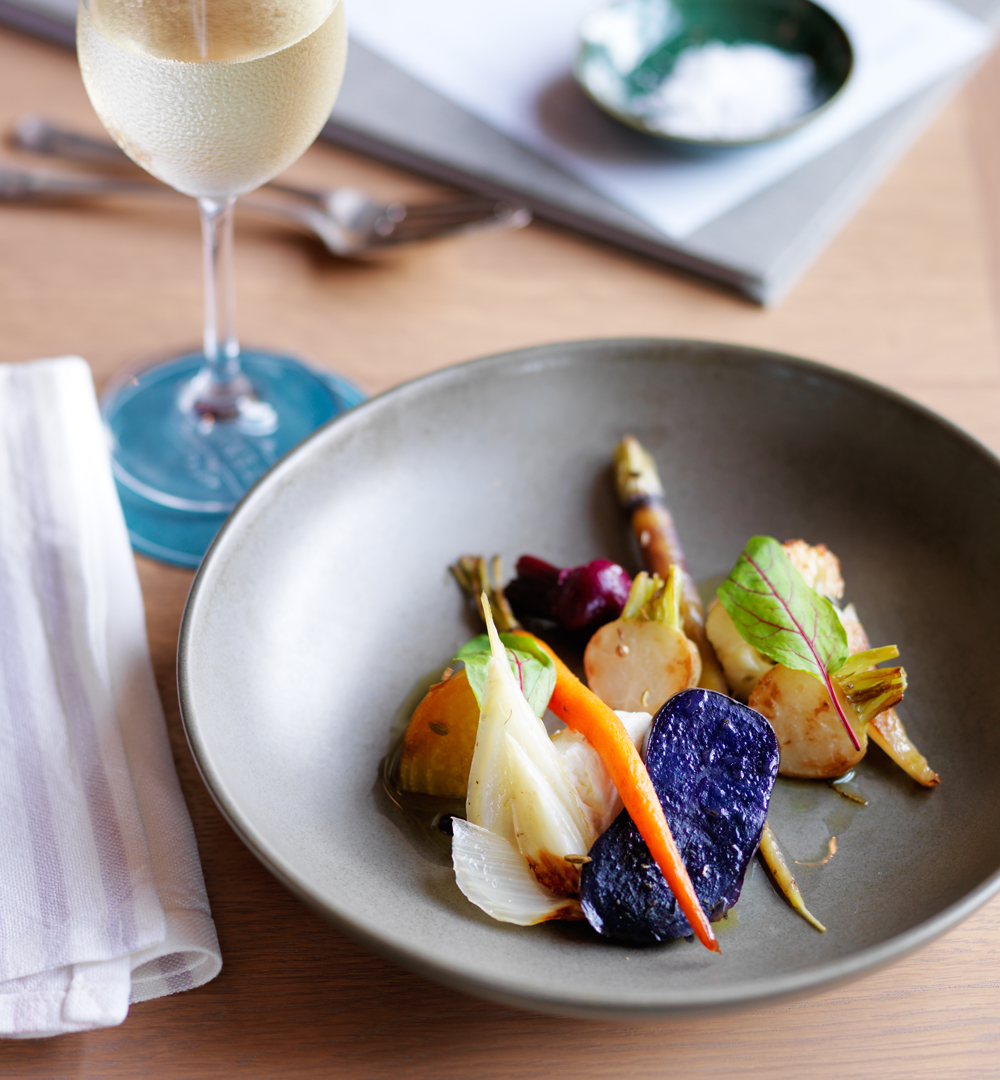 You are the head chef of the Hotel Centennial, what do you hope to bring to the kitchen? How will you be developing the menus?
As the executive chef of the Hotel Centennial I hope that the modern, uncomplicated and "comfort food" focused menu will resonate with our Woollahra locals. We have the opportunity to select the best produce from our amazing network of producers and I think it's a great opportunity to have some fun with some classic dishes. There are some of the tried and true Centennial dishes that we couldn't mess with – like the waffles, but we have introduced some exciting new flourishes, such as our new flatbreads, roasts and salads. We have a dynamic young team that I am enjoying working with – including Tom 'Russ' Deadman, and it is great to see their energy and verve in action in the Centennial's open plan kitchen.
You are once again hosting a celebrity chef dinner at Lake Crackenback – what's on the menu?
I am really looking forward to the Lake Crackenback dinner – it is such a beautiful part of the world. What we are planning is really a snapshot of what we do at Hotel Centennial – so a spotlight on the classics, but with a fresh twist. I am looking forward to sourcing some great produce to prepare a seasonal feast.
What are your feature flavours these days?
I am always inspired by the season – so these days I am very excited by delicious winter citrus fruits and the amazing selection of game meats that are available during these beautiful winter months.
What ingredient could you not live without?
Now that's a hard one!! I'm sure there is more than one ingredient that I couldn't live without – but at the moment I am really impressed with the new pressing of Alto Olive oil. Alto Olives are located in the foothills of the Great Dividing Range and they have a great selection of products. I love the extra virgin olive oil – and the freshness of the Australian olive oil is fantastic – once you try it, you will be hooked.
What does the future hold for you?
At the moment I am working very hard at Hotel Centennial – I love the environment with the energy and skill of the young staff, so my future at the moment is definitely to remain there. Having said that about my work life - to be honest, my real and immediate future is with my family. I have two beautiful children that I love to spend time with, and I believe the family time that we all spend together is the most important thing for me.