By Leigh O'Connor.
The weekend's here and you are ready for a lazy brunch catch-up with friends at a cafe with good coffee, fine fare and a great vibe.
There's nothing better than indulging in your fave brunch plate while finding out what's been happening during the work week; it's almost therapeutic and for some a weekly ritual that can't be missed.
Here are six cafes where brunching is not only encouraged, but deemed mandatory:
The valley meets Vaucluse at
The Botanica
on Laguna Street, where a leafy dining oasis feeds the soul inside and out. A relaxed restaurant space creates ambient dining through walls covered with plant murals and the odd peacock, along with dusky pink chairs and wooden table settings; ideal for devouring brunch choices such as green shakshuka, with eggs, avocado, tahini yoghurt and spinach.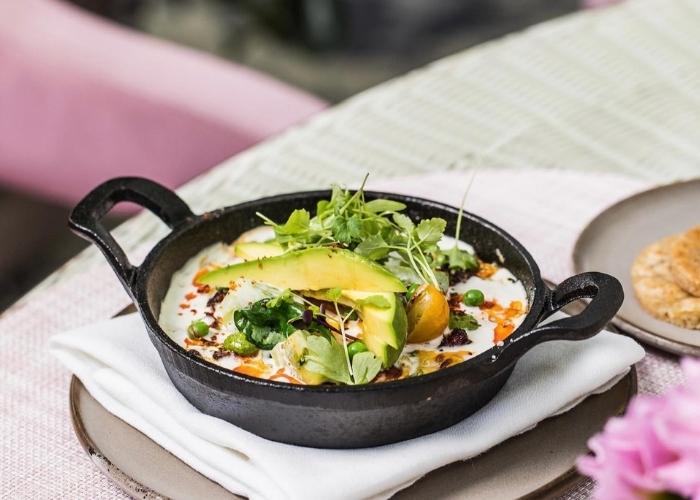 Visit The Botanica Vaucluse for brunch plates like green shakshuka.
Step inside the Gold Coast's QT Hotel and discover the secrets of
Bazaar's
traditional marketplace - a delicatessen-style buffet with a Twenty-first Century twist. Here, all you need is an appetite and a little curiosity; stop in for brunch and fill up on a spread of decadent savoury and sweet dishes, such as waffles, pizza, pancakes and so much more.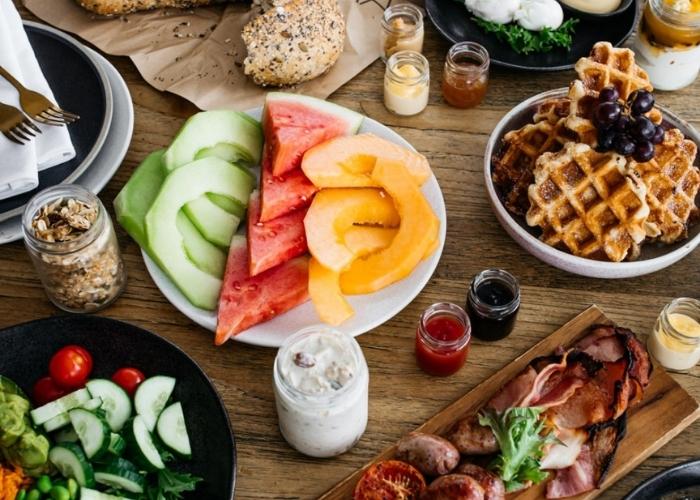 All you need is an appetite for brunch at buffet restaurant Bazaar.
Build your own brunch while toe-tapping to easy listening music at Fitzroy North café
Pillar of Pepper
on St Georges Road. This cosy eatery oozes quirky charm with vibrantly painted walls, colourful cushions and trailing greenery setting the scene for delving into the likes of fried chicken waffles; or a scrambled egg, caramelised onion and bacon burrito with housemade chilli jam.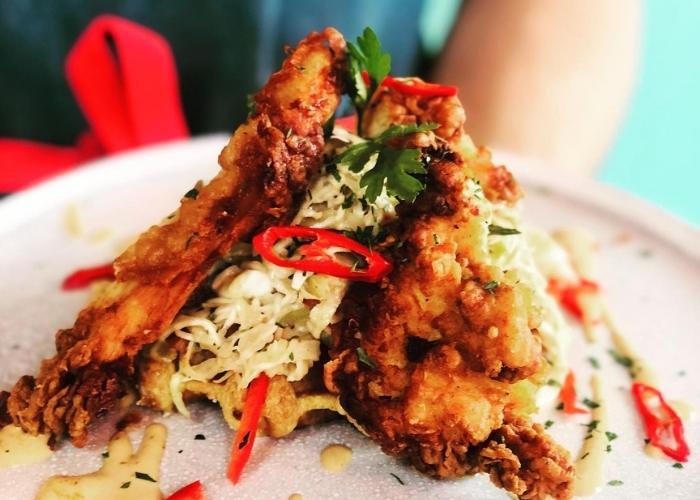 Build your own brunch like these fried chicken waffles at Pillar of Pepper.
For the best brunch in Launceston, head to
Earthy Eats
on Kingsway. Nourish your body with plant-rich, flavourful and wholesome food at this café, grocer and caterer in rustic surrounds of recycled timber, stone floors, vibrant art and potted greenery; perhaps enjoying a pesto stack, with poached eggs, paleo hemp bread, pesto, feta, hazelnut dukkah, smashed avo and bacon.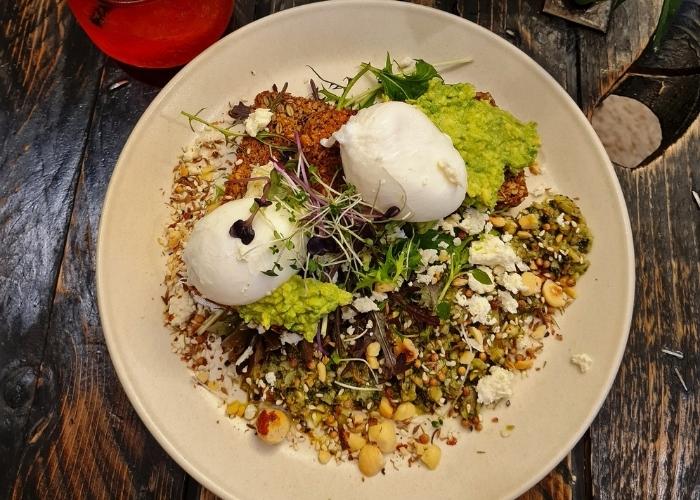 Find the best brunch in Launceston at Earthy Eats café and grocer.
Merging the old-world charm of second-hand books with enticing coffee aromas,
The Press Book House
on Hunter Street attracts a loyal following of Newcastle locals. An eclectic, quirky venue selling pre-loved and new books, vinyl records, greeting cards, coffee bits and pieces and awesome gourmet toasties, this is the perfect place for a second breakfast, elevenses or just some good fuel in your belly.
Second breakfast or elevenses…fuel up at The Press Book House in Newcastle.
Enjoy a morning caffeine hit at community-minded beach café,
Milk & Beans Coffee House
, a much-loved local for those in and around Alexandra Headland and tourists visiting the Sunshine Coast. Fitted out with a trendy rustic style, stop by for weekend brunch and chow down on spiced corn and herb fritters, chorizo, Parmesan and herb salad, aioli, basil oil, confit tomato and smoked salmon.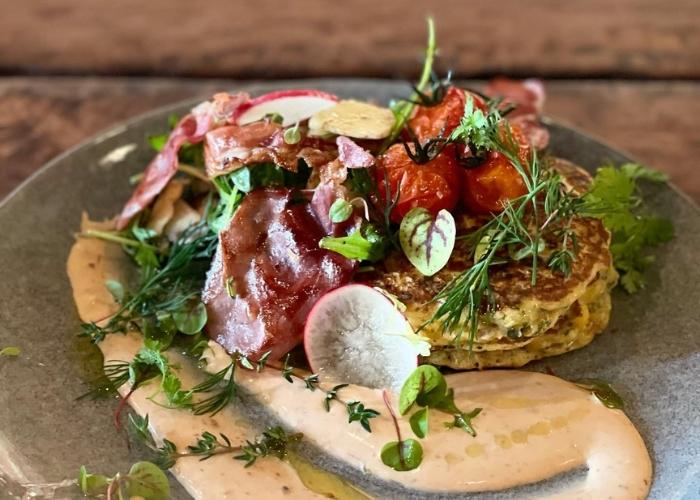 Corn and herb fritters hit the brunch mark at Milk & Beans Coffee House.
Still looking for a brunch spot near you? Click
here
for more cafes.