Call me old-fashioned, but drinking spirits can be whiskey business!
Whether you're a novice whiskey drinker or a seasoned professional passionate about infusing the right flavours into your brew – we can all enjoy World Whiskey Day on Saturday, May 21.
Whiskey is an historical classic spirit which has been distilled with care for more than 500 years. The choice of Kings and peasants alike for generations, whiskey is easily poured between friends and the catalyst to make great memories.
Put your palate to the test to celebrate World Whiskey Day at Canberra bar Volstead Repeal, with their first Blind Tasting Grand Prix.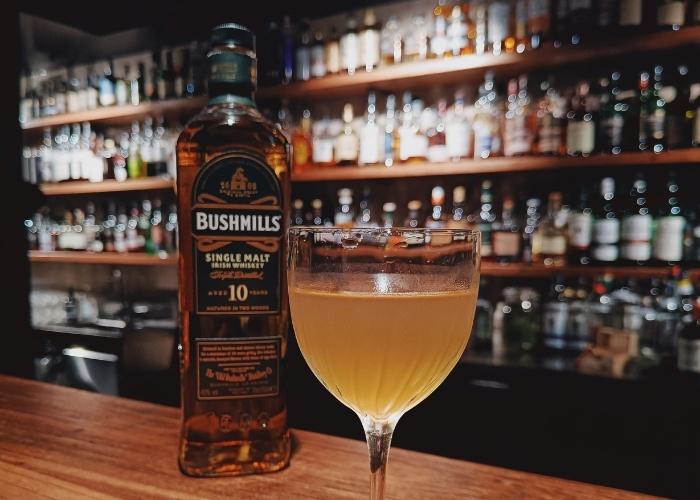 Delivering a post-Prohibition New York-style bar with more than 300 whiskies to choose from, Braddon locals stop into
Volstead Repeal
on Mort Street for a top-notch drink. This warm and intimate venue – an ode to the years which followed the repeal of the Volstead Act which prohibited production and sale of alcohol in the US – serves balanced flavoursome food, exceptional drinks and fine whiskey in a fun welcoming vibe of leather Chesterfield couches and moody lighting.
Fancy yourself a whiskey connoisseur? Email the bar directly to put your name forward to participate in two rounds of mystery whiskey tasting - round one requires drinkers to match four whiskies to five options provided, one is a decoy.
The second round offers points for identifying the whiskey's features, with the participant with the highest points total declared the winner, receiving a whiskey from the Volstead stash and a special surprise gift.
For those of us not in the ACT, Volstead shares this seasonal cocktail recipe the Rockin' Robin to make at home on Saturday - mix a shot of Bushmill Irish Whiskey with Hazy IPA Reduction, cucumber and hopped grapefruit bitters.
Remember, it's better to be someone's shot of whiskey than everyone's cup of tea!