Christmas is about giving – not just expensive gifts, but also your time. There's no better way to get into the festive spirit than volunteering at one of the many organisations that are overwhelmed with requests for help during the celebratory season.
Whether it's wrapping presents for those without, helping co-ordinate food parcels for the needy, or serving food on Christmas Day at a homeless shelter – we can all play our part this festive season to make sure every Australian has a day to remember.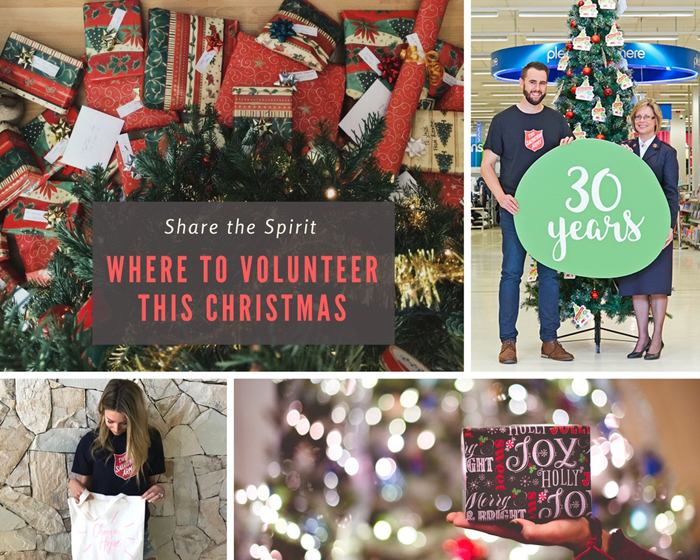 Here at AGFG, we have decided to forgo the usual Secret Santa fun this year and instead, donate an item of non-perishable food or child's toy to the Salvation Army. Hopefully, we can fill a large hamper with goodies to make someone else's Christmas as happy as our own.
Many service organisations such as the Salvos and The Smith Family are at the forefront of helping those less fortunate at all times of the year, but especially at Christmas. They are constantly looking for volunteers to help, it only takes a few hours and the rewards far outweigh the effort put in.
Since its founding in 1922, when five businessmen decided to deliver toys to orphans on Christmas Eve, The Smith Family has grown, developed and changed to meet the needs of an ever-changing society. As well as delivering toy and gift packs at Christmas, the organisation runs learning programmes for disadvantaged children throughout the year.
Giving hope where it is needed most, the Salvation Army on average delivers food parcels to more than 70,000 households around the country during the festive season. Those wanting to help can make a cash donation, host a fundraiser, food or toy drive, buy a charity Xmas card, or volunteer.
Mission Australia believes every Australian should have access to safe and secure housing, and for many families out there right now, homelessness is all they have to look forward to this Christmas. Each night, more than 100,000 people in this country are homeless – this doesn't always mean sleeping rough on the streets – it can be staying with friends until they wear out their welcome, sleeping in caravan parks and even cars.
You can help families find safe homes this Christmas with a donation, or by volunteering time and energy to Mission's programmes around the country.
The Starlight Children's Foundation asks all Australians to help grant wishes to seriously ill children, providing an incredible gift of happiness during the toughest of times. From the moment a wish is granted, the excitement, dreaming and planning of the activity provides a great distraction from treatment and surgery.
It can be the light at the end of the tunnel that lifts spirits and brings families together. There are many ways to volunteer and contribute, all found on the foundation's website.
Every day and night, in every capital city and many regional centres, St Vincent de Paul Society is out on the streets nourishing the hungriest and neediest in communities. From hot meals, drinks and snacks to companionship, volunteers help break through the barriers of loneliness and isolation that many living on the fringe of society suffer.
Affectionately known as Vannies, soup van volunteers provide assistance to those facing tough times. Information on how to help out at a soup van near you, is available on the society's website.
Meals on Wheels delivers hot, tasty meals every day of the year and Christmas is no exception. The programme runs all over the country - if you have a car and driver's licence, then you are more than capable of helping bring some cheer to your neighbourhood.
Those wanting to help dish out nutritious food and good company on the big day, should contact their local Rotary clubs, who are usually involved with feeding the hungry in their individual districts.
Whatever you decide, whether to gift a toy, food, money or your time, let's all strive to make this Christmas special for every Australian – young, old, homeless, sick, tired or just lonely!
For more information on volunteering all year round, click here.