By Leigh O'Connor.
This Mother's Day on Sunday, May 8 will be extra special in Chef Matt Golinski's Pomona household on the Sunshine Coast.
On Christmas Day, 2021, Matt and wife Erin Yarwood welcomed their second daughter Tillie Rose to the family, a sister for five-year-old Aluna. Matt immediately took to Instagram posting a photo of the adorable baby, with the caption: 'Welcome to the world Tillie Rose Golinski, our little Christmas miracle.'
"She's so beautiful, I'm in my Daddy bliss bubble," he told AGFG. "She's very special and we have one very excited, very natural and extremely smitten big sister."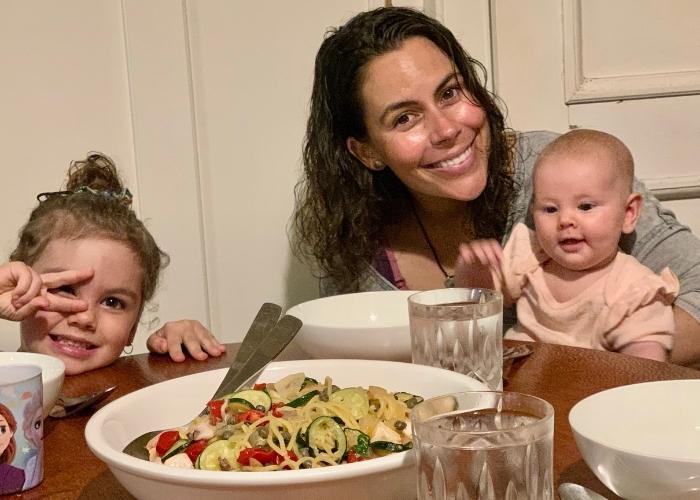 The much-anticipated birth came almost 10 years after Matt lost his first wife Rachel and three daughters Starlia, Willow and Sage in a tragic house fire on Boxing Day 2011.
Left with horrendous burns to more than 40% of his body, Matt faced skin grafts, operations and painful physiotherapy, as well as coping with the mental anguish that comes with such an unimaginable loss.
It was during his rehabilitation that Matt and Erin met, she was a member of the staff at Eden Rehab in Cooroy and their friendship blossomed slowly, turning into romance down the track.
In 2016, at the top of Mount Cooroora in a spot where they always rested at the end of their climbs, Matt proposed and then joked if she didn't say yes he would push her off the side of the mountain.
These days, he divides his time between overseeing the operations at
View by Matt Golinski
restaurant at Peppers Noosa Resort & Villas and various events around the country, along with spending quality time with his family.
Perched on the second floor of Peppers, View's menu showcases seasonal produce grown around the Sunshine Coast, with an ever-changing selection of dishes to tantalise taste buds.
With a young family and busy wife, Matt loves taking over the cooking reigns – who better to ask for a simple pasta recipe to serve Mum on Sunday?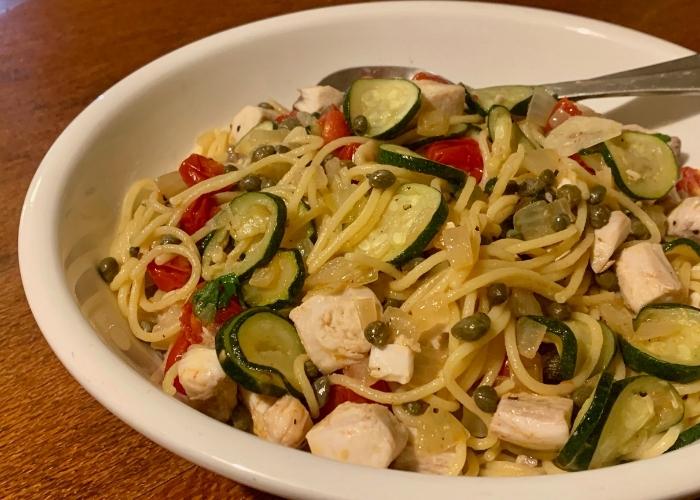 His
spaghettini with kingfish
is a quick and easy meal that even the kids can help make – with onion, garlic, zucchini, cherry tomatoes and capers, it is also a great way to get youngsters to eat their vegetables.
"I tried the recipe out on the girls for dinner and it was a total hit!"
Whether you are celebrating your wife, Mum or grandmother this Sunday, serve them Matt's dish and you'll be onto a winner.