Every good restaurant – particularly those with an AGFG Chef Hat – has a dedicated Sommelier taking care of a carefully curated wine list to accompany the menu.
Who better to ask what's trending in the vino world right now than these knowledgeable wine buffs? Welcome to our 'Wine of the Week' series, where we will highlight particular wines on the radar of restaurants around the country.
Great food, great drinks and great company...Sydneysiders celebrate the simple things in life at
Mode Kitchen & Bar
on George Street in the heart of the CBD. Delivering uncomplicated, yet memorable Modern Australian dining experiences for lunch and dinner, Mode strikes an ideal balance between a casual bistro and fine dining; with a touch of glamour from surrounds of polished wood, statement pendents and banquette seating.
Sommelier Claudio Solimeo recommends pairing a perfectly cooked Angus tenderloin with a glass of
2016 Bloodwood Maurice
– which is 90% Cabernet Sauvignon and 10% Cabernet Franc, Merlot and Malbec – all aged in French oak.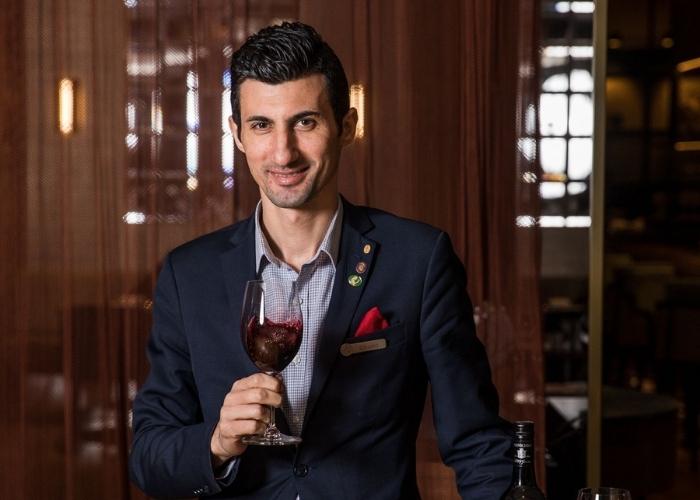 Dense blood-red in colour, this Cab blend shows rich aromas of red and black fruits, with dark chocolate, violet, spices and a hint of vanilla; it is well-balanced with integrated tannins.
"This is an elegant wine and absolutely superb value," Claudio says. "There are so many great winemakers in Australia, but there is something about these small family-owned wineries that I love supporting."
Bloodwood Wines
is a family-owned business in Orange, run by Rhonda and Stephen Doyle. Made entirely from grapes grown on their Griffin Road vineyards, all Bloodwood vines are hand-pruned and hand-picked.
The vineyard now is home to 21,274 Vinifera vines planted on their own roots and covering 8.072 hectares of the best wine-growing site in the region.
Cool climate fruit is the enduring foundation of the Bloodwood wine style; in the winery, Stephen uses old-school, low-intervention techniques and only uses grapes hand-picked from their organic vineyard.