By Leigh O'Connor.
Japanese cuisine offers an abundance of culinary delights, with a boundless variety of regional and seasonal dishes. Restaurants can range from mobile food stands to cheap chain shops, unique themed eateries and those that specialise in a single type of dish.
With preparation and presentation honed over the centuries, Japanese food is refined and elegant, highlighting flavours, textures and colours of seasonal produce. Visual beauty is also important and when possible, food is eaten in its most natural state – think sashimi, or dishes that are lightly pickled with vinegar or salt.
As we celebrate all things Japanese this week, try these five restaurants to get your fix:
Feel like you are in Japan with the food on the menu at new restaurant
Yuki in Burnside
on Portrush Road in Glen Osmond. Bringing fine Japanese dining to the Adelaide suburbs and sister venue Yuki in the Hills, this sleek restaurant blends timber wood with a sushi bar counter, where you can see how the Chef prepares and plates dishes.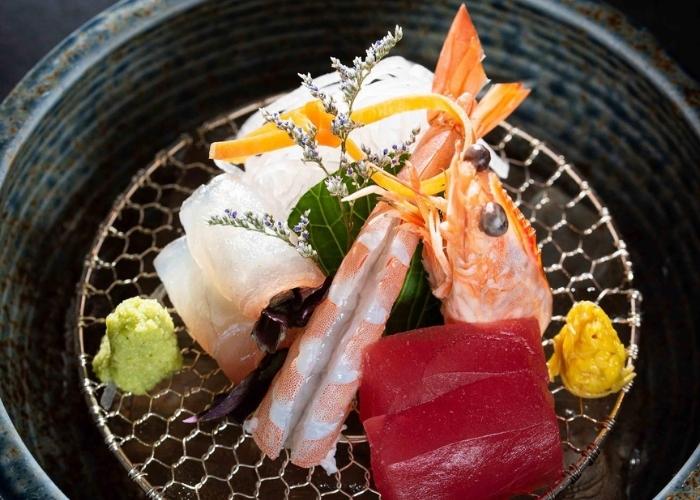 Leave it to the Chef at omakase restaurant Yuki in Burnside.
Presenting an omakase menu – meaning 'leave it up to the Chef' – expect eight courses from starter to dessert, with everything made in-house by Head Chef Yohei Hombo; perhaps embark on your culinary journey with edamame, tofu-bonito broth and zuwai crab.
For more than 17 years,
OSushi Byron Bay
on Jonson Street has offered an extensive, ever-changing selection of Japanese contemporary dishes that place an emphasis on a fun shared dining experience. Visually stunning, the space is designed for the traditional to meet contemporary, much like the menu; focusing on delicious food, warm friendly service and an atmosphere that makes you feel at home.
A must-try is the signature dish of hiramasa lotus flower carpaccio with miso balsamic, purple potatoes and pickled daikon.
Diners are transported to the bustling streets of Tokyo at
Kaiza Izakaya
on Enmore Road in Newtown. The brainchild of Chef Jason Nguyen, this stylish Japanese fusion restaurant has a moody vibe of black and red walls adorned with artwork, cranes, fans and lanterns; pull up a seat at the bar, or on balmy days take to the enclosed courtyard out back.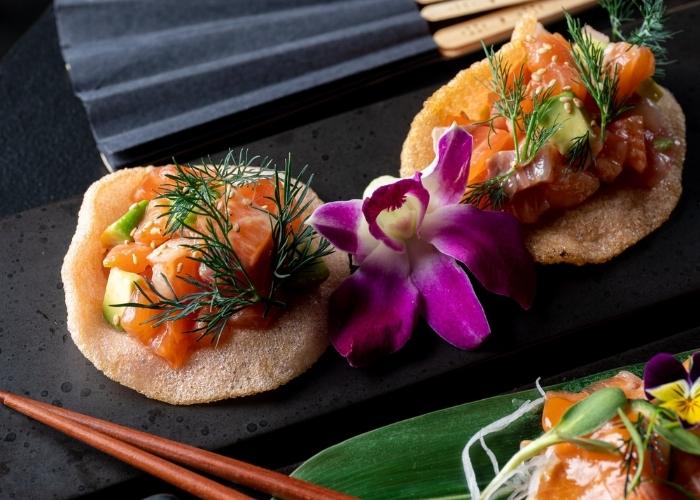 Art on a plate at Kaiza Izakaya in Newtown.
Experience all that Kaiza can offer with a nine-course set menu showcasing all the different flavours and textures of Japanese cuisine.
Bringing harmony, unity and binding people together through food is the aim of
Komeyui Japanese Restaurant
on Ferrars Street in South Melbourne. Hailing from a fishing village in Hokkaido, Executive Chef and owner Motomu Kumano (Kuma) brought with him his discipline and perfection for authentic, handmade Japanese cuisine.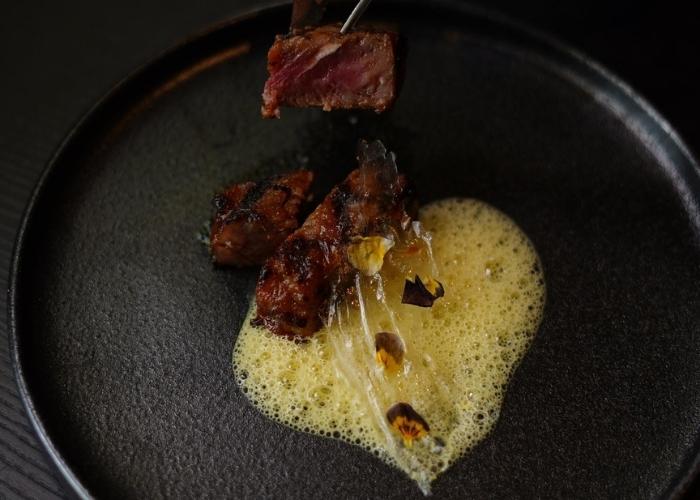 Rice malt Wagyu and mustard foam at Komeyui in Melbourne.
Enjoy the likes of smoked scampi, blue swimmer crab and lobster sando from the omakase menu; or indulge your senses with choices from the tasting menu, such as rice malt Wagyu and mustard foam.
For modern Japanese yakitori and ramen, Port Melbourne diners head to
YakiTori Bar
on Bay Street. The sibling of South Melbourne restaurant Komeyui and the brainchild of Chef Motomu Kumano (Kuma), this cosy and intimate venue invites taking off your coat and relaxing as you get ready to sample some of the tastiest fare in the city.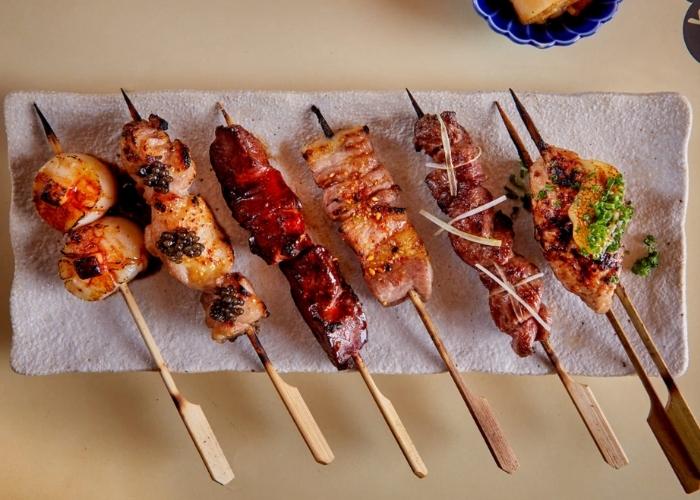 Charcoal-grilled temptations at YakiTori Bar in Port Melbourne.
Expect the authentic taste of Japan with charcoal-grilled temptations such as Wagyu sirloin, miso black cod and aged Berkshire pork, along with sides of potato salad and edamame; best washed down with a glass of sake.
Still looking for a Japanese fix? Click
here
for a restaurant near you.