Inspiring women to overcome adversity and achieve their goals and dreams is the mission of Salty Girls Surf School founder Belen Kimble-Fuller.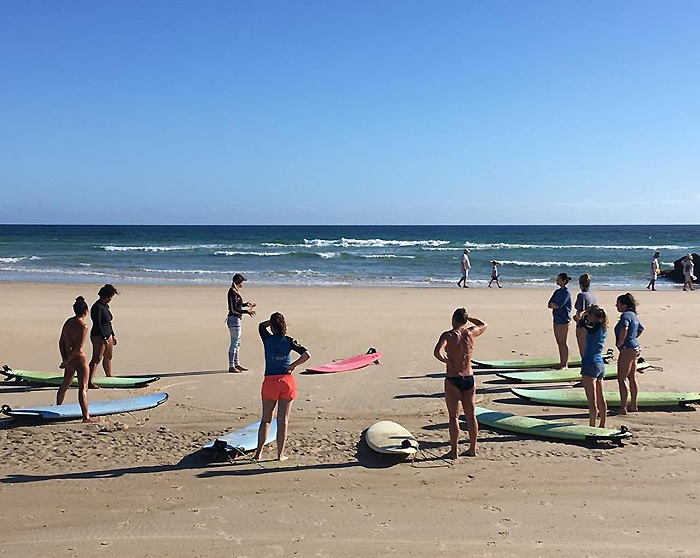 Based on the Tweed Coast, Salty Girls is Australia's first all-female surf school, bringing women and the ocean together, with group and private lessons, clinics and yoga classes.
Belen learned to surf at age 15 while living in California and after graduating from high school, worked at Water Girl – the world's first all-female surf shop and taught surfing at Surf Diva. She went on to teach surfing at all-female schools in Costa Rica, Canada and Hawaii, before moving to Australia in 2007.
Belen's talents in the water and her passion for the sport led to a career as a Billabong-sponsored professional surfer and 15 years travelling the world, filming for movies and magazines promoting women's surfing.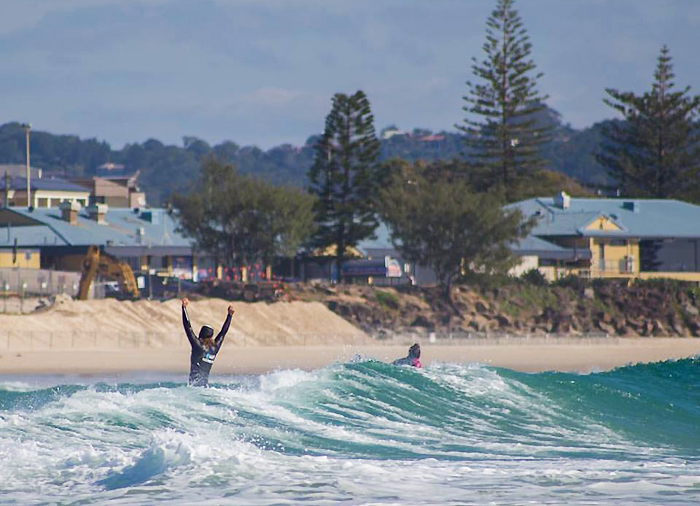 Photo credit: Tano, instagram.
Since arriving Down Under, she has introduced women of all ages to the sport and spirit of surfing, in an encouraging and fun environment.
Salty Girls offers everything from first-time surfing experiences, to professional coaching and fine tuning. Those new to surfing are taught in waist deep water with small groups and a high coach-to-student ratio, to ensure safety.
Each surf lesson, whether private or group, is specifically designed for individual needs, abilities and goals. Located on the beautiful far north coast of New South Wales, Salty Girls operates on several different beaches, depending on daily conditions, but with most lessons run at Kingscliff's main beach.
For those wanting a magical start to the morning, try Salty Girls' yoga and surf session, while the town is still sleepy, the water warm and glassy and the waves perfect. A gentle 30-minute yoga class – where you can breathe, stretch and strengthen your muscles – is followed by a 90-minute surf coaching session, tutored by first-class coaches.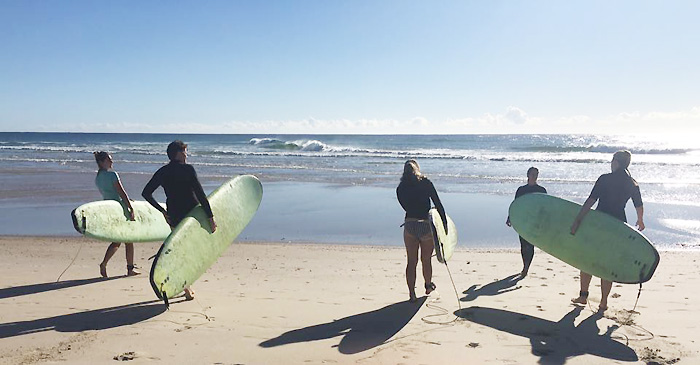 The school's professional, expert instructors are trained to work with people of all ages and skill levels, and are also certified in CPR and First Aid. Schedule a private lesson for yourself, or with a small group of friends and family for a memorable day out – or even a laughter-packed Hen's Party!
All you need to bring is a positive attitude, swimwear, towel, sunscreen and drinking water – all surfing equipment is provided as part of the lesson.
Surf clinics are the ultimate way to learn the sport, or take it to the next level, with various options available. Enjoy six weeks of fun while learning everything you need to feel comfortable and competent in the ocean, covering all aspects of surfing from safety to etiquette, paddling and wave riding skills.
So get ready to hang ten and hang loose with gnarly waves and girls who know how to ride them! For more information, check out Salty Girls Facebook page, by clicking here.