By Leigh O'Connor.
Imagine sailing around the crystal-clear azure blue seas of the Caribbean on a luxury yacht, cooking for royalty, celebrities and politicians – that's been Queensland Chef Lisa Mead's life for the last 26 years.
Now back in Australia and offering
cooking workshops
both online and in-person for those in the Queensland region, Lisa is a true inspiration to local and international female Chefs alike.
Her culinary skills, expertise and ability to not shy away from pushing past career norms, has allowed her to travel to beautiful destinations, while cooking for some of the most prestigious and influential people in the world.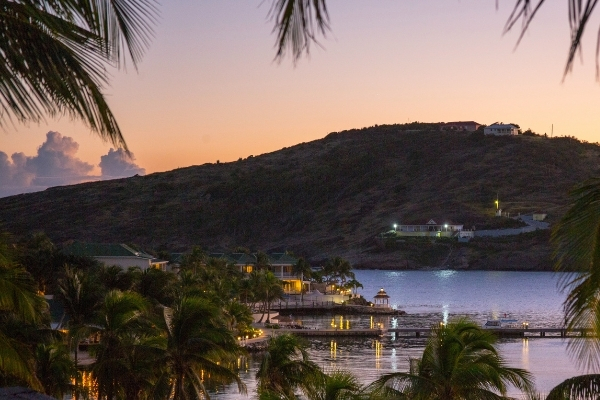 Sunset sailing in the Caribbean.
She also has her own TV cooking show
Galley Gourmet with Chef Lisa
, where she takes viewers on a journey around the beautiful British Virgin Islands – whether from the galley of a luxury yacht, a five-star villa, or on a private island.
Into its eighth season, originally only airing in the BVI, it has now gone into syndication and can be seen throughout the Caribbean, USA, South America and Canada.
Following her heart, Lisa gave up her life in Australia to join her boyfriend on an adventure to the British Virgin Islands, arriving in 2004 and only planning to stay for 3 weeks. She quickly fell in love with the country and its people – it was while onboard a luxury motor yacht which happened to have a TV, she came up with the idea of a cooking show and the rest, as they say, is history.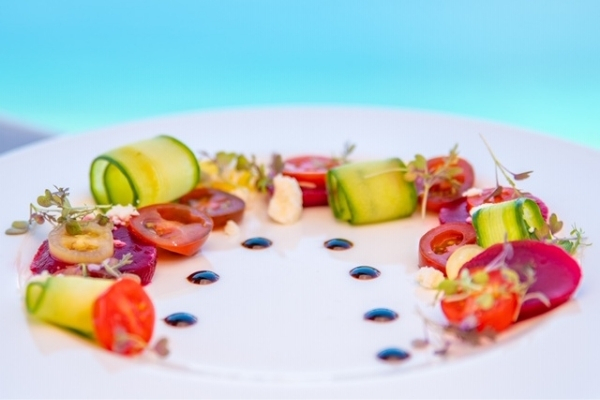 One of Lisa's beautiful creations
Lisa and her team have filmed on Richard Branson's Necker Island and cooked jerk chicken on steel drums on roadside stands, as well as serving celebrities such as National Lampoon's Chevy Chase, US impersonator Rich Little and Pete Townsend from The Who.
Lisa's cuisine is also influenced from her time spent living and cooking in South-east Asia, where she learned the importance of using fresh ingredients – now an important role in the dishes she serves today.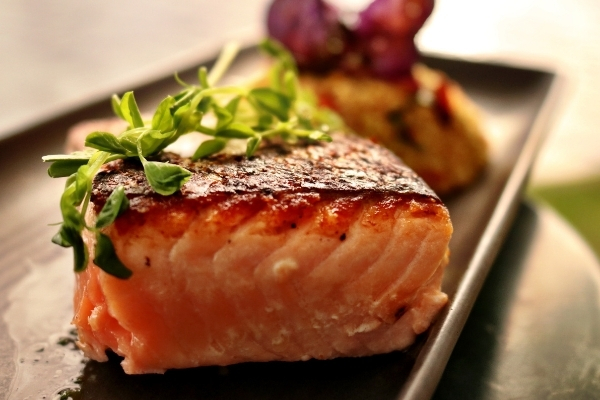 Lisa's grilled wild caught salmon with couscous and orange miso dressing.
There's nothing fresher than wild-caught salmon…Lisa shares her recipe for
grilled wild salmon with couscous and orange miso dressing
with AGFG. This simple dish, which can be cooked anywhere, epitomises Summer, the ocean and salty sea breezes – ideal for a Down Under barbeque, or alfresco dinner.
It's not always smooth sailing when you're trying to entertain the Head Legal Council for President Bill Clinton as a guest on board a yacht in the BVI, along with the country's Governor and Chief Minister.
Prior to the guests' arrival, Lisa was told the Chief Minister and his wife were unable to attend; then came the curve ball, just as they were about to start their main course the errant couple arrived after all and Lisa was left to madly try to stretch the main course out to satisfy two more appetites.
She managed to pull it off and the dinner was a success…so much so, the Chief Minister made the point of personally visiting her in the galley kitchen to show his appreciation for a lovely meal.
For more of Lisa's recipes and workshops, click
here
.